Alternative and Indie
Feeder
Events
Loaded 11 out of 11 events
About
Emotional alt-rockers from South Wales known for their rousing guitar-led anthems
Pre-order the album Torpedo for presale access
The Welsh band Feeder have been a mainstay in British rock since coming to prominence in the mid-'90s. Unable to be pigeonholed, over the years their classic heavy sound has been ripe with anthemic power, nostalgia-induced melancholy, surging harmonies and much more. 
The band was formed in 1994 by Newport natives Grant Nicholas – as vocalist, chief songwriter and guitarist – and Jon Lee on drums. Taka Hirose, who was born in Japan and studying graphic design in London, came on board after responding to an ad they placed for a bass player. The trio called themselves Feeder after Nicholas' goldfish and were quickly signed by BMG's Echo Label.
Their first EP Two Colours came out in 1995. The following year a second EP titled Swim arrived, and Feeder made and their first appearance at Reading Festival. In 1997, their critically acclaimed debut album Polythene was released and peaked at No.65 on the UK albums chart. Feeder supported Everclear during their tour of the US in 1998, and in turn Everclear supported Feeder in the UK later that year.
After releasing lead single Insomnia, the band broke through with their sophomore effort, 1999's Yesterday Went Too Soon, and found themselves playing Glastonbury in 2000.
Feeder cemented their place as a force to be reckoned with on the alt-rock scene with 2001's Echo Park. Produced by Gil Norton (Echo & The Bunnymen, Foo Fighters), it included songs like Turn and Seven Days In The Sun, as well as their hugely popular anthem Buck Rogers. Inspired by the Pixies, Nicholas originally wrote that track for another band, but Norton held it back thinking it could be a hit for Feeder – and indeed it became their first UK top five single.
Early the following year, tragedy struck with Lee's death by suicide in Miami. While trying to come to terms with all the emotions from his passing, Nicholas wrote a series of songs including Come Back Around and the monolith hit Just The Way I'm Feeling that comprised their fourth and biggest-selling album, 2002's Comfort In Sound.
By August 2002, Feeder had re-emerged into the spotlight, appearing at Reading & Leeds festivals with new drummer Mark Richardson, formerly of Skunk Anansie. They embarked on their first arena tour in 2003, while 2004 saw Feeder play the Pyramid Stage at Glastonbury, take part in Band Aid 20 and support Coldplay on the European leg of their A Rush Of Blood To The Head tour.
The band went on to release two more albums – the No.2-charting Pushing The Senses in 2005 and the No.5-charting Silent Cry in 2008 – before Richardson parted ways in 2009 so he could reform Skunk Anansie.
Feeder's 2010 album Renegades – which would be released on their own newly launched record label Big Teeth Music – actually started out as a side project by the same name. This allowed Nicholas and Hirose alongside Karl Brazil from Ben's Brother to branch out and experiment while playing new songs at concerts instead of Feeder hits.
The three-piece continued together, recording the No.10-charting Generation Freakshow in 2012. After doing a series of concerts at Hyde Park to celebrate the 2012 London Olympics, they went on hiatus in 2013. However, Feeder returned with another No.10-charting album, All Bright Electric, in 2016 and were joined by Snow Patrol's guitarist Nathan Connolly when they toured it.
After closing their Big Teeth Music label, Feeder signed with Believe Music and their 10th album Tallulah came out in 2019. It peaked at No.3 on the UK albums chart and spawned the singles Fear Of Flying, Daily Habit, Youth and Blue Sky Blue.
To raise funds for PPE equipment for NHS staff and key workers amid the coronavirus pandemic in 2020, Feeder remade their popular 2001 Just For A Day video, with new clips sent in from fans during lockdown who sang and danced to the track with things like hand sanitiser and face visors as the props.
Feeder confirmed an appearance at Swansea's Singleton Park supporting Catfish And The Bottlemen on 4 September 2021.
In August 2021, the band announced they were gearing up to release their 11th album Torpedo as well as embark on a 10-city UK tour in April and May 2022. This is in addition to their July 2022 appearance with Supergrass and Sports Team at Heritage Live.
Feeder's 2022 UK tour dates
23 April 2022 – De La Warr Pavilion, Bexhill
24 April 2022 – O2 Academy Oxford
25 April 2022 – Guildhall, Southampton
27 April 2022 – O2 Academy Bristol
29 April 2022 – Manchester Academy
30 April 2022 – Barrowlands, Glasgow
2 May 2022 – Newcastle University
3 May 2022 – Rock City, Nottingham
5 May 2022 – O2 Academy Birmingham
6 May 2022 – O2 Academy Brixton, London
22 July 2022 – Englefield House, Reading (as part of Heritage Live)
News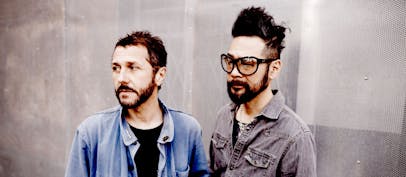 Feeder announce 2022 UK tour
The Welsh rock giants will take their new album Torpedo on the road from 23 April – 6 May 2022. Tickets go on sale on from 10:00 on Friday 3 September, or pre-order the album at the link below for presale access.
FAQS
Feeder are touring the UK from 23 April – 6 May 2022 in support of their new album Torpedo.

Feeder will be visiting the following UK cities on their 2022 tour:

Bexhill
Oxford
Southampton
Bristol
Manchester
Glasgow
Newcastle
Nottingham
Birmingham
London

Tickets for Feeder's 2022 tour dates go on sale from 10:00 on Friday 3 September 2021.

Pre-order Feeder's forthcoming album Torpedo here to get exclusive access to the presale, which opens from 10:00 on Wednesday 1 September 2021.