Rap and Hip-Hop
Yung Gravy
Events
International Events
1 Events
About
Minnesota rapper and producer who mixes trap with doo-wop, meme references and soul samples
Get the EPs Gravy Train Down Memory Lane Side A / Side B here
During high school, Minnesota native Matthew Hauri worked at a summer camp where he and the other counsellors would often freestyle in a truck bed. On one occasion he recalled saying a line with the words "wavy", "smooth" and "gravy" and something stuck. From that point on, he became known as Yung Gravy.
While attending the University of Wisconsin at Madison and studying marketing, his love of rapping grew. Yung Gravy often performed at parties, and he began uploading songs to SoundCloud in 2016. Inspired by artists like Lil Yachty and Ugly Good, Yung Gravy decided to make a serious go in music upon graduating in 2017 as well as try to put his home states on the hip-hop map.
After a string of independent releases, he signed with Republic Records and broke through with the 2018 EP Snow Cougar, which touted two platinum hits in Mr Clean and 1 Thot 2 Thot Red Thot Blue Thot.
With Yung Gravy's deep voice and clever wordplay as well as his penchant for wearing eye-popping outfits, including thick gold chains and shades, he quickly developed a cult following.
Yung Gravy embarked on a pair of headline tours and then unveiled his debut studio album Sensational in 2019. Not only did it land in the Top 5 of Billboard's R&B/hip-hop albums chart, but it also earned widespread acclaim. His unique sound blended trap with retro music and themes from American pop culture.
Kicking off 2020, Yung Gravy collaborated with Canadian bbno$ to serve up the album Baby Gravy 2. The longtime friends had actually recorded their first EP Baby Gravy a few years earlier, with a laid-back approach focusing less on the music and more on being funny and outrageous.
When the coronavirus pandemic took hold, Yung Gravy returned to his mum's house in Minnesota, where he got together with more old friends to create material for his sophomore album. After releasing the lead singles Tampa Bay Bustdown featuring Chief Keef and Y2K, jack money bean featuring bbno$, yup! with its fiery Latin beats and Party At My Mama's House, Yung Gravy unveiled Gasanova that October.
 In spring 2021, he released a pair of six-track EPs titled Gravy Train Down Memory Lane Side A / Side B showcasing more collaborations with the likes of bbno$ as well as Mia Gladstone, Jay Storm and Young King Dave. Yung Gravy also announced three UK dates in London, Birmingham and Manchester for 27 – 29 March 2022.
News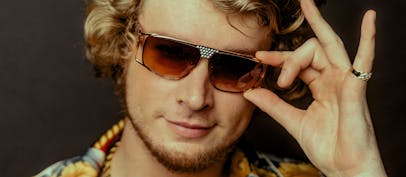 Yung Gravy announces 2022 UK dates
The rapper and producer from Minnesota will play three shows at London's O2 Forum Kentish Town, O2 Institute Birmingham and O2 Ritz Manchester on 27 – 29 March 2022. Tickets go on sale from 10:00 on Friday 27 August 2021.
FAQS
Yung Gravy is coming to the UK to play two shows on 27 – 29 March 2022.

Yung Gravy will be visiting the following UK venues on his 2022 tour:

O2 Forum Kentish Town, London
O2 Institute Birmingham
O2 Ritz Manchester

Tickets for Yung Gravy's 2022 tour dates go on sale from 10:00 on Friday 27 August 2021.