Events
United Kingdom
There are no upcoming events in United Kingdom
Don't worry, there are other events available below
International Events
7 Events
About
The rising Irish singer-songwriter
Dermot Kennedy initially rose through the ranks of the open mic scene in Dublin, studying classical music at college. Born and raised in Ireland's County Dublin, he was first inspired by his cousin to pick up the guitar at the age of 10. Writing his own songs from his mid-teens, his father actively nurtured his talent by taking him to the city to play in bars he otherwise would not be old enough to drink in.
Kennedy found early inspiration in the likes of acoustic singer-songwriter David Gray. His sound evolved over subsequent years, moving away from the more traditional folk and integrating elements of hip-hop into his music. Drawn in by the strong storytelling across both genres, he began to experiment with the confinement of genre boundaries, yet by his own admission remaining firmly rooted to his acoustic past.
Kennedy released his debut single in 2015, the acoustic-pop An Evening I Will Never Forget, but it was After Rain a year later that truly propelled him towards the mainstream. Garnering millions of streams, it paved the way for his four-track Doves & Ravens EP in 2017. At the time, he was still more closely associated with folk, while his gritty delivery cemented an edge in his sound.
It was teaming up with producer Mike Dean in 2018 on the appropriately titled Mike Dean Presents: Dermot Kennedy that saw Kennedy make a stride towards his contemporary sound, culminating with a remix of his previous single Moments Passed. Tracks from the record as well as from Doves & Ravens would go on to form his 2019 self-titled compilation release, which also featured his breakthrough Power Over Me – Kennedy's first foray into the official UK singles chart.
In 2018, Kennedy was named on Ticketmaster's New For 2019 list, as well as securing a spot as one of YouTube Music's ones to watch. He was also selected for the coveted BBC Sound of 2019 longlist.
A number of singles followed his self-titled compilation release, breaking into the top 10 on the UK singles chart and reaching No.2 on his native Irish chart with Outnumbered in 2019. His first proper album followed in October 2019. Without Fear debuted at No.1 on the official UK albums chart upon release, comprising a mixture of new material and select tracks from across his catalogue.
In 2020, Kennedy released the three-track EP, Lost In The Soft Lights, which featured stripped back renditions of songs from Without Fear, and he performed a very special livestream from the Natural History Museum that summer. That autumn he provided vocals for Italian production trio Meduza's track called Paradise.
In early 2021, Kennedy rescheduled dates for his UK tour supporting Without Fear to September 2021. Plus, Sounds Of The City announced he would headline the bill at Manchester's Castlefield Bowl on Tuesday 21 September 2021.
News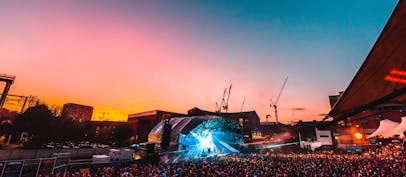 Dermot Kennedy to play Sounds Of The City 2021
The Irish singer-songwriter has been added to the line-up at Manchester's Castlefield Bowl on Tuesday 21 September 2021. Tickets go on sale from 09:00 on Friday 16 April 2021.
Dermot Kennedy reschedules 2021 dates
The Dublin musician's tour in support of his debut album Without Fear has been moved to 6 – 24 September 2021. All previous tickets remain valid.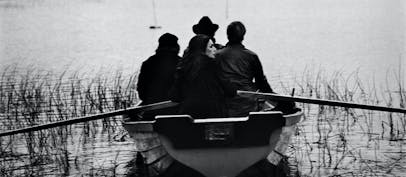 St Patrick's Day: 9 unmissable Irish bands on tour in 2021 a
Ditch the Guinness hats and green pints and celebrate this Paddy's Day with some authentically Irish entertainment, from Dermot Kennedy to Westlife, Pillow Queens to Clannad
FAQS
Dermot Kennedy is touring the UK from 6 – 24 September 2021. This includes an appearance at Sounds Of The City on 21 September 2021.

Dermot Kennedy will be performing in the following UK cities in 2021:

Manchester (for two dates + Sounds Of The City)
Glasgow (for two dates)
London (for two dates)

Zola Courtney and Lola Young will be providing support for Dermot Kennedy on his 2021 UK tour.

Tickets for Dermot Kennedy's Sounds Of The City concert go on sale from 09:00 on Friday 16 April 2021. His other 2021 UK tour dates are all on sale now. Original tickets remain valid for rescheduled dates.