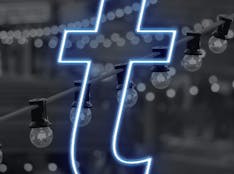 Hard Rock/Metal
Crystal Lake
About
Progressive metalcore stalwarts from Tokyo
Japanese melodic hardcore act Crystal Lake got their start in 2002. Although rooted in metalcore, they've been known to experiment with other genres, adding doses of hip-hop, nu-metal and electronic to their music.
Crystal Lake's first few releases – 2003's EP Freewill, 2006's Dimension and 2010's Into The Great Beyond – were met with modest success. However, the band became widely popular both in Japan and abroad after Ryo Kinoshita joined as the lead vocalist 2012.
In 2013, the quintet toured with groups like As Blood Runs Black, Confession, The Ghost Inside, Coldrain, Crossfaith and many more, while 2014 saw them play Scream Out Fest, the Monster Energy Outburn Tour, the True North Project Tour and Knotfest Japan.
After signing to Artery Recordings in 2015, Crystal Lake unveiled their third album The Sign, with their fourth album True North following in 2016.
The band moved to SharpTone Records in 2018 and released Helix, one of their heaviest, most progressive albums boasting ferocious tracks like AEON, Lost In Forever and Apollo. They spent most of 2019 promoting it on tours in North America and Russia as well as in the UK at Download Festival.
Crystal Lake has gone through numerous line-up changes over the years, with only one original member ­– guitarist Yudai "YD" Miyamoto – remaining. Along with Kinoshita, the band currently includes bassist Mitsuru, drummer Gaku Taura and guitarist Hisatsugu "TJ" Taji.
In July 2021, Crystal Lake announced a pair of headline dates in London and Manchester for February 2022.
FAQS
Crystal Lake are playing two shows in the UK on 25 and 26 February 2022.

Crystal Lake will be visiting the following UK venues in 2022:

O2 Academy Islington, London
Manchester Club Academy

Tickets for Crystal Lake's 2022 tour dates go on sale from 10:00 on Thursday 22 July 2021.