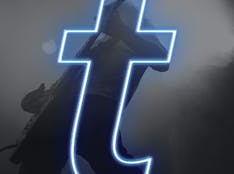 Alternative and Indie
Red Hot Chili Peppers
Events
We're sorry, but we couldn't find any events
About
Southern California rockers famous for their punk-funk fusion
Known for their outrageous antics on stage, Red Hot Chili Peppers came from Hollywood's underground club scene and grew into one of the biggest stadium rock bands of all time.
They took root in 1983 when four Fairfax High School classmates – Anthony Kiedis, Melbourne-born Michael "Flea" Balzary, Hillel Slovak and Jack Irons – got together as Tony Flow And The Miraculously Majestic Masters Of Mayhem to provide support at a Rhythm Lounge gig for a friend's band. After being asked to return the following week, they changed their name to Red Hot Chili Peppers and began playing other small clubs on the Sunset Strip, often wearing little more than strategically placed white sport socks.
Growing up in the late '70s, the quartet had been heavily influenced by Los Angeles' punk music scene as well as by the music of artists like Jimi Hendrix, Iggy Pop, Van Halen and Sly And The Family Stone.
Signed early on by EMI, their self-titled debut album came out in 1984 followed by Freaky Styley in 1985, but it wasn't until 1987's The Uplift Mofo Party Plan that they cracked the Billboard 200 chart. By this time RHCP had not only established their signature thrashy punk-meets-funk sound, but also a reputation for hard partying.
Just when they were starting to enjoy commercial success, Slovak died of a heroin overdose and Irons, who was devastated, exited the band, leaving vocalist Kiedis and bassist Flea to reform with guitarist John Frusciante and drummer Chad Smith.
When their fourth album Mother's Milk came out in 1989 it peaked at No.52 on the Billboard 200 but failed to chart in the UK. However, superstardom was on the horizon for Red Hot Chili Peppers in the '90s.
Their 1991 album Blood Sugar Sex Magik charted at No.25 on the UK albums chart, plus included the hit single Under The Bridge as well as Give It Away, which would go on to receive a Grammy Award for Best Hard Rock Performance With Vocal.
Uncomfortable with RHCP's newfound fame, Frusciante left abruptly while the band was on tour in 1992. Dave Navarro of Jane's Addiction replaced him in 1993, appearing at the Woodstock '94 festival and playing on the group's sixth album, 1995's One Hot Minute. Peaking at No.2 in the UK, it featured the hit songs Aeroplane and My Friends.
Navarro didn't last long, however, and was fired after his heroin relapse in 1998, with Frusciante emerging from rehab at the same time and rejoining the band.
The reunited four-piece returned to the studio and released their best-selling album Californication in 1999. Produced by Rick Rubin (Beastie Boys, LL Cool J, Run-DMC), it saw Red Hot Chili Pepper's sound evolve into neo-psychedelic rock and ruminative California-themed songs including the huge title hit as well as Around The World, Otherside and Scar Tissue. Supported with a two-year world tour, Californication also landed at 399 on Rolling Stone's 500 Greatest Albums Of All Time list.
Three years later in 2002, Red Hot Chili Peppers unveiled the UK No.1-charting album By The Way followed in 2007 by their No.1-charting double album Stadium Arcadium, which produced five singles: Hump De Bump, Dani California, Snow (Hey Oh), Tell Me Baby and Desecration Smile and netted them five Grammy Awards.
After a world tour, Red Hot Chili Peppers went on hiatus in 2008, with Frusciante announcing that he was leaving the band in 2009 to pursue a solo career. RHCP returned to the studio in 2010 with Josh Klinghoffer in his place on lead guitar. They recorded their 10th album, 2011's I'm With You, which debuted at No.1 in 18 countries including the UK and featured the hit track The Adventures Of Rain Dance Maggie.
After weathering 25 years in the music industry – filled not only with accolades as being one of the most successful acts in rock history but also contending with death, addiction and line-up changes, the Red Hot Chili Peppers were inducted into the Rock and Roll Hall of Fame in 2012.
In 2016, the band exchanged longtime producer Rubin for Brian Burton, aka Danger Mouse (The Black Keys, Adele, U2) and released The Getaway, featuring the single Dark Necessities.
Frusciante returned to Red Hot Chili Peppers in 2019 and their 12th album is rumoured to be in the works.