About
One of the most successful and recognisable voices of the 21st century to play Hyde Park in summer 2022
Five years after she tearfully took the Pyramid Stage at Glastonbury to round off her 2016 tour, Adele is back. Now set to return to London for BST Hyde Park, the record-breaking superstar will play two unique dates in July 2022.
Growing up in London, Adele Adkins began singing at the tender age of four after she became obsessed with voices like Gabrielle, Mary J. Blige and Aaliyah.
Moving to Brighton with her mother for two years, Adele later returned to South London at the age of 11, settling in the district of West Norwood, the place that would provide the inspiration for her first song, Hometown Glory. In 2006, Adele graduated from the BRIT School for Performing Arts & Technology with classmates Leona Lewis and Jessie J with the hopes of getting a role in A&R launching the careers of other artists.
After her graduation, Adele recorded a three-song demo which she shared on Myspace and it secured her a deal with XL Recordings. Releasing the singles Daydreamer and Hometown Glory in 2007, Adele began getting airplay on radio stations like BBC Radio 1 and landed a spot on Later with Jools Holland on BBC2. 
In early 2008, Adele released both her single, Chasing Pavements, and her debut album, 19, the same age she was at the time of the album's release. The album won Adele her first two Grammy Awards for Best New Artist and Best Female Pop Vocal Performance. 
With the release of the singer's sophomore album 21 in 2011, Adele reached new levels of fame thanks to smash hit singles like Rolling In The Deep and the heartbreakingly powerful Someone Like You. Inspired by a breakup with a former partner, the album became one of the longest-running No.1 albums in history with 18 weeks at No.1 and solidified Adele as the queen of the breakup anthem. The 21 album was so successful that it even helped Adele's debut album 19 return to the charts for a time. At the 2012 Grammy Awards, Adele won all six awards for which she was nominated including Album of the Year, Record of the Year and Song of the Year.
It came as no huge surprise when Adele was announced to be recording the theme song to the 23rd James Bond film, Skyfall. The singer said that working on the song of the same name was "one of the proudest moments of my life". It charted at No.2 on the UK Singles Chart and won Adele the Academy Award for Best Original Song. 
Fans eagerly awaited a third album from the London singer and despite promises that it would be released in 2013, Adele's 25 finally dropped in 2015. The singer released the first single Hello to huge acclaim as the song debuted at No.1 both in the UK and the US. 25 became the fastest selling album in UK chart history and went on to add a number of Grammys to Adele's collection including another for Album of the Year, Song of the Year and Record of the Year. 
Adele announced her 2016 tour off the back of the success. She was also announced as a headline performer at the 2016 Glastonbury Festival and described the moment as "by far, the best moment of my life so far".
Fans were delighted in 2018 when it was reported that Adele had begun work on her fourth studio album. To mark her 31st birthday, the artist shared a number of posts on social media all ending with the message, "30 will be a drum n bass record to spite you". The posts were encouraging for those who hoped her album was on the way. Adele later told followers that her follow-up record would be released in 2020 but due to the Covid-19 pandemic, that release date was delayed. 
In October 2021, major landmarks around the globe were lit up with the number 30. A few days later, Adele updated her social media profiles to similar images, then confirming an album titled 30 was on the way. Within weeks, the singer announced her first single in five years, Easy On Me.
News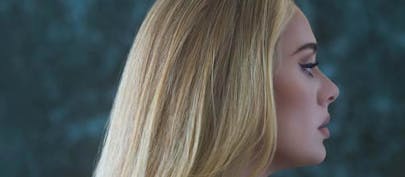 Adele to play Hyde Park in summer 2022
The global superstar is playing two dates at London's Hyde Park on 1 – 2 July 2022. Tickets go on sale from 10:00 on Saturday 30 October 2021. Fans can sign up at adele.com from 08:00 on Tuesday 26 October to access Adele's presale.
FAQS
Adele is playing two dates at American Express presents BST Hyde Park on 1 – 2 July 2022.

Adele has announced a pair of shows at London's Hyde Park for summer 2022.

Tickets for Adele's 2022 BST Hyde Park dates go on sale from 10:00 on Saturday 30 October 2021.

Fans can sign up at adele.com from 08:00 on Tuesday 26 October 2021 to access Adele's presale which begins at 10:00 on Thursday 28 October 2021.

The American Express Cardmembers presale starts 10:00 on Friday 29 October 2021.