Pre-Register
Register here to be the first to hear about Wilderness Festival 2021 news and tickets.
A MESSAGE FROM Wilderness
It is with great sadness that we must announce that Wilderness will no longer be taking place this year. We have been closely monitoring this unprecedented situation and it has become clear that it is just not possible for the festival to go ahead. In what would have been our tenth year at Cornbury Park, we would like to take this opportunity to thank each and every one of you for your support, patience and understanding at this time. We would also like to express our immense gratitude to the team, artists and partners who work relentlessly each year to create the Wilderness we know and love.
Wilderness will return next year on Thursday 5th – Sunday 8th August 2021.
For those of you who have booked festival tickets or accommodation packages for Season Ten, please rest assured that we are working closely with Ticketmaster who will be in touch to process your refund. If you would like to join us next year, you will also have the option to retain your ticket and carry it over. Please only contact them if you have not received an email in the next 5 days as they are very busy at this time. For Charlbury residents, information on refunds for local tickets will follow shortly. Bookings for extra experiences will be automatically refunded in the next 18 days by the Wilderness team.
As we look forward to brighter times on the horizon, we cannot wait to start planning Wilderness 2021 and welcoming you all back for another unforgettable weekend at Cornbury Park next Summer. For the time being; stay safe, stay home and look after one other.
Wilderness HQ x
Wilderness Festival Photo Gallery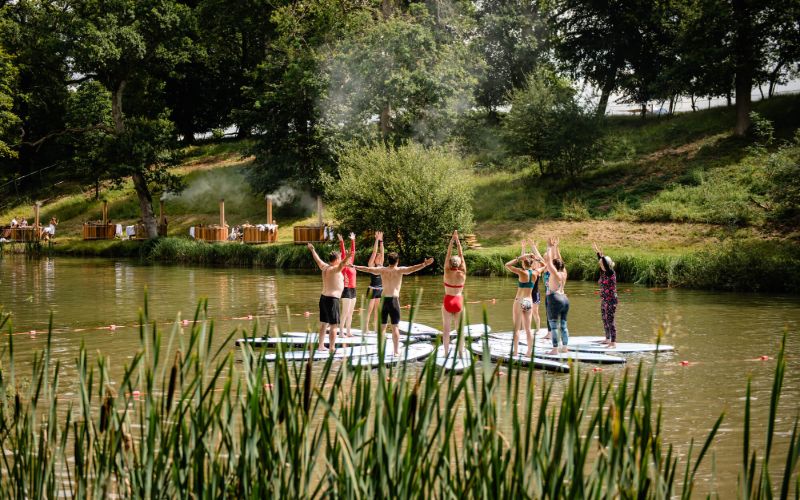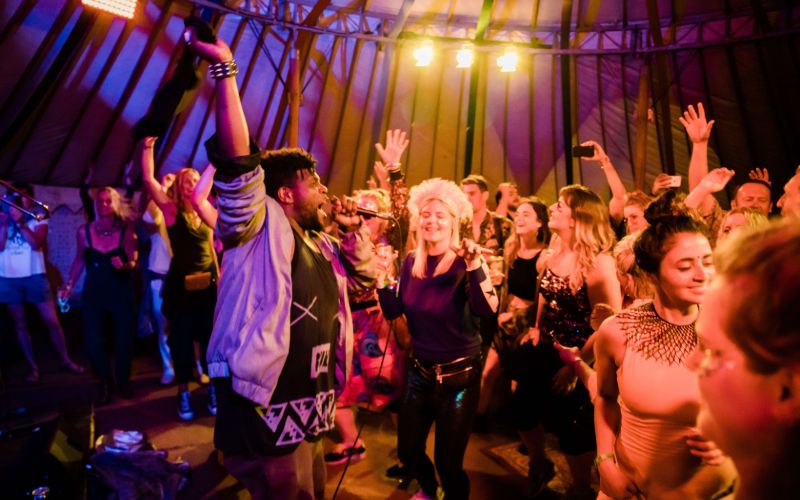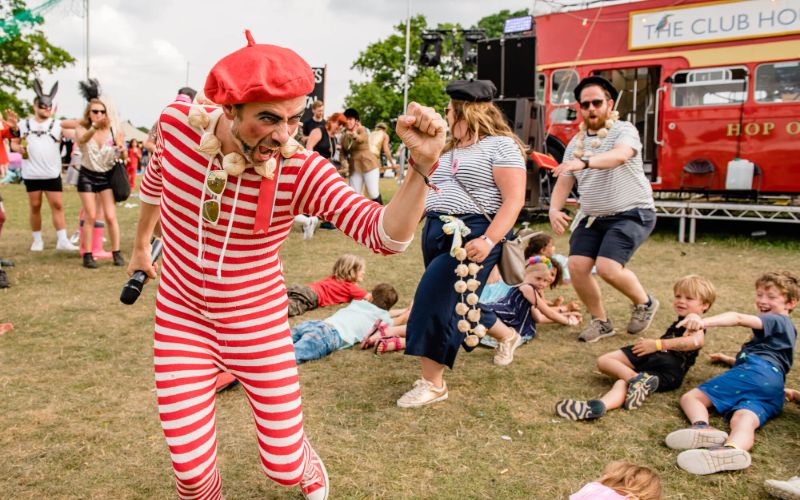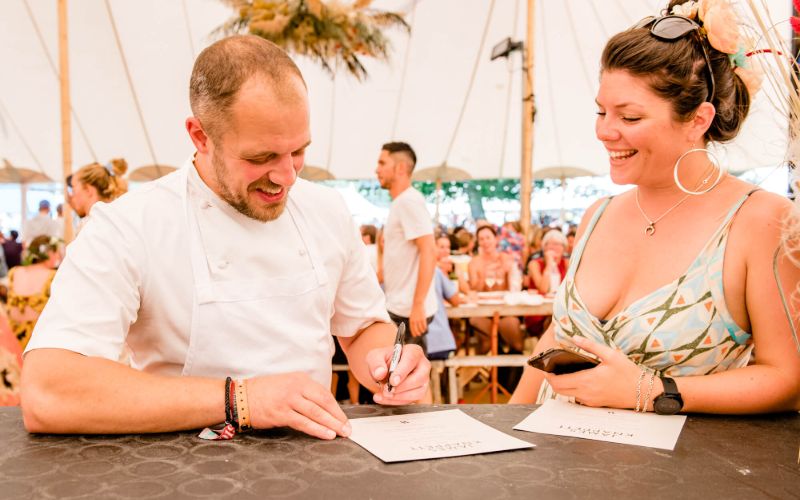 About Wilderness 2021
Wilderness is a four-day boutique festival set amidst Oxfordshire's idyllic Cornbury Park. With an eclectic line-up spanning music and the arts, exquisite feasting and dining experiences, talks and debates that will inspire and ignite, a dedicated sanctuary catering to your every well-being need, a family field to keep the little ones entertained, two beautiful lakes to while away the hours in and a whole forest ready to explore, it's safe to say Wilderness is your perfect weekend escape.
ACCESSIBILITY
Wilderness welcome deaf and guests and are working harder than ever to make the show as accessible as possible for everyone.
They operate a free personal assistant ticket policy for eligible guests. Only available for teen and adult tickets. Do not buy a ticket for your personal assistant as this will not be refunded if they are approved a free ticket. Book the required number of festival tickets (minus personal assistant) and then submit with supporting documentation via the Accessibility Requirements Application Form.
The personal assistant ticket is provided on the expectation that they are willing and able to assist you throughout your visit and would be available and able to help you in the event of an evacuation.
Accessibility customers can book into any campsite and still apply for a free companion via the Accessibility Form. They also have a dedicated Accessibility Campsite for wheelchair users and those with mobility restrictions. This campsite is closest to the arena, has a central car park and a hard road from the entrance.
More info on Wilderness accessibility and the facilities on offer can be found here.
Request Free Personal Assistant Ticket
Please fill out our Accessibility Form to apply.
Contact Information
Telephone Number(s): You can contact our Accessibility Ticketing Team on 0800 988 4440 (all tickets subject to availability). Mon - Fri: 9am - 6pm and Sat 10.30am - 3.30pm.
Email Address: For any questions regarding accessibility at Wilderness email accessibility@mamaco.com
Wilderness Festival Features
FAQs
When is Wilderness festival and what time does it start and finish?
Wilderness 2021 starts on Thursday 5th August to Sunday 8th August at Cornbury Park, Oxfordshire. On Thursday the car park opens at 10:00, campsites open at 12:00 noon, and the arena at 14:00. The arena will close Sunday evening and campsites will need to be vacated by 12:00 noon Monday 9th August 12:00.
Where is Wilderness festival and how do I get there?
Wilderness is based in Cornbury Park, Oxfordshire in the UK. To find Wilderness using Sat Nav, please use the postcodes OX7 3DG or OX7 3HL depending on where you're staying.
By Car - The postcode for General, Meadow, Boutique, Quiet, Live-in Vehicle and Accessibility Camping is OX7 3DG. The postcode for Family Camping is OX7 3HL. Use these to get near the festival and then as you approach you'll begin to see Yellow AA road signs. Once you see these follow them instead and they'll guide you to your correct entrance gate. You can pre-book your car parking passes here.
By Bus - There will be a National Express Bus service running to the festival from London Victoria Coach station. More information on this and booking details (when available) can be found here.
By Train - The closest train station is Charlbury station and there is a regular train service from London Paddington. It is approximately a 20-minute walk from the train station to the festival. There will also be a shuttle bus service running throughout the weekend between the station and festival payable by cash only.
By Bike - Red Fox Cycling are returning to offer their ride to Wilderness scheme bookable here.
Can I sell my Wilderness tickets?
We do not offer refunds on festival tickets and we cannot transfer your festival tickets to future years. If you can no longer go to the festival, please do not use unofficial ticket agents, internet auction sites or social networks such as Facebook to try and resell tickets.
Is Wilderness festival family friendly?
Yes, Wilderness is a family friendly festival with a line-up that is largely appropriate for all ages, a dedicated Family Field and ticket options for children of all ages. Ticket options include Child (0 - 5 years), Junior (6 to 12 years), Teen (13 - 17 years) and Adult (18+).
Where can I camp at Wilderness?
As a four-day festival, Wilderness has multiple camping areas for you to choose between including General, Family, Quiet, Live-In Vehicle, Boutique, Meadow and Accessibility Camping. Wristbands are barcoded to each campsite, so it is important you decide where you would like to stay before booking your ticket. If you'd prefer not to camp, you can book our Non-Camping Ticket option and use your wristband to come and go throughout the weekend provided you arrive each day within our gate times. Camping is included in the price of the festival ticket, but it is worth noting that for Boutique, Meadow and Live-In Vehicle Camping there are additional accommodation and passes that you are required to book to be able to stay in these campsites, at additional cost to your Festival Ticket.
Can I book accessibility tickets for Wilderness Festival 2020?
Yes, Wilderness has a dedicated Accessibility Campsite and operate a two for one (free personal assistant) ticket policy for eligible guests. Read more about Accessibility Tickets and how to book here.
What's included in Boutique camping?
Boutique camping is for you if you want a stunning place to call home for four days, in a prime location near the arena, with an eclectic range of accommodation for you to choose between.
Here's what's included in Boutique camping:
24-hour reception
Concierge service
A dedicated restaurant and bar
Luxury toilets and showers
Free pamper parlour
Complimentary parking and trolley service to get your bags to your accommodation.
You can only stay in this campsite if you book Boutique Accommodation on top of your Boutique Festival Ticket. Please note: It's important to check the quantity of all accommodation and tickets booked before finalising your order.
Want to camp with friends? Register interest here. Prefer to stay in our over 18s only area? Register interest here. Please note: Registering does not guarantee fulfilment, but we will do our best to accommodate your request.
What Car Park Pass do I need?
One Car Park Pass is required per vehicle - please complete and attach this to the inside of your windscreen for arrival. £1 from every pass booked will be donated to Energy Revolution, turning your fossil-fuel travel miles into a direct investment in renewable energy.
Depending on where you are camping, you need the following car park pass:
Family Camping - Blue Car Park
General and Quiet Camping - Red Car Park
Meadow Camping - Meadow Car Park - you need Meadow accommodation and tickets in order to book this car park.
Can I cycle to Wilderness Festival?
Cycling to Wilderness with Red Fox Cycling is the perfect way to get your weekend off to the right start. Beginning in Richmond London, you'll cycle through the beautiful Thames-side towns of Berkshire and the picture-perfect villages of rural Oxfordshire.
You'll camp overnight in a woodland retreat, getting to know each other around the campfire or over dinner in a quaint village pub. With guides and a support van on hand, providing food, mechanical support and plenty of encouragement. They can even bring you and your bike back to Richmond after the festival. This ride is open to cyclists of all levels and ability, you just need to be moderately fit and capable of cycling approximately 46 miles per day. So, what are you waiting for?
What do I need for Live-in vehicle camping?
Located alongside the lakes, this is our only campsite that can accommodate live-in vehicles, caravans, campervans and tents together, but you can only stay in this campsite if you book a Live-In Vehicle Pass (1 per 6x7m pitch) on top of your Live-In Vehicle Festival Ticket. If you do not have both you cannot stay in this campsite. Once you've booked both please complete our Live-In Vehicle Registration Form.
Passes tend to sell out so please book early to avoid disappointment.
Live-in Vehicle additional information:
There are no electricity or water hook-ups available.
Gas cylinders must be under 7kg. No more than one per vehicle.
Only fully converted / suitable Live-In Vehicles are permitted. If you have any doubt please send a picture to info@wildernessfestival.com and we can confirm if it's allowed.
Soft structures are allowed in this campsite provided they fit within your 6x7m pitch - if you need extra space you will need to book an additional pass.
Please read our full Live-In Vehicle Info, before booking.
Full information on Live-In Vehicle Camping and what's required can be found here.
Please read our Live-In Vehicle Ts and Cs before booking.
When will I receive my tickets for Wilderness?
For all campsites except Accessibility you will receive your wristband(s) in the post, within two weeks of the festival. You can check ticket dispatch information here.
For Accessibility Camping wristbands will be available to collect from the Accessible Campsite on arrival at the festival. Please ensure you have your confirmation email to collect these.