Rock/Pop
Whitney Queen of the Night
Events
Loaded 20 out of 75 events
About
Celebrating the life and work of Whitney Houston
Known for her stunning soprano voice and stage presence, American singer Whitney Houston remains one of the most revered artists in pop music history. Not only did she sell over 200 million albums worldwide but, before her death in 2012, she was also hailed as the most awarded artist of all time by Guinness World Records. Houston collected more than 600 awards throughout her career – including six Grammys from a whopping 26 nominations.
Direct from the West End, Whitney – Queen Of The Night pays homage to Houston's incredible life and talent. The touring tribute show takes audiences on a journey that captures the energy, excitement and pure joy of her music.
While spanning three decades of Queen of Pop's hits, the cast and live band capture Houston's essence in songs like I Wanna Dance With Somebody, I'm Every Woman, I Will Always Love You, One Moment In Time, My Love Is Your Love,  Run To You, Saving All My Love, So Emotional Baby, How Will I Know, Million Dollar Bill, The Greatest Love Of All and more. Eye-popping effects and lighting as well as incredible sound only add to the experience.
Called "a powerhouse performance that delivers on every level", Whitney – Queen Of The Night typically plays over 100 concerts every year. In March 2020, producers announced dates for the show's new UK tour, running from spring 2021 to 3 November 2022.
News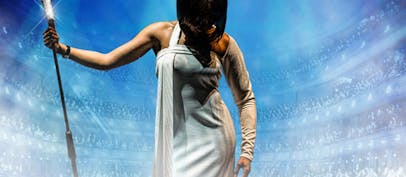 Whitney – Queen Of The Night reschedules dates
The Whitney Houston tribute show will now embark on its UK tour from spring 2021 and run until November 2022. Original tickets remain valid for rescheduled dates.
FAQS
Whitney – Queen Of The Night tours the UK from spring 2021 to 3 November 2022.

Whitney – Queen Of The Night is stopping in the following cities on its UK 2021 – 2022 tour:

Bristol
Kingston
Oxford
King's Lynn
Worthing
Hornchurch
Cannock
Plymouth
Brighton
Canterbury
Cambridge
Woking
Chepstow
Dartford
Blackpool
Bromley
Bath
Basildon
Liverpool
Newcastle
Wimbledon
Hull
Dunstable
Clacton-on-Sea
Torquay
Portsmouth
Aberdeen
Dunfermline
Canterbury
Peterborough
Bournemouth
Harrogate
Milton Keynes
Sunderland
Chatham
York
Cardiff
Epsom
Aberystwyth
Scarborough
Carlisle
Leicester
Ipswich
Glasgow
Nottingham
Bradford
Edinburgh
Doncaster
London
Isle of Man
Birmingham
Poole
Billingham
High Wycombe
Sheffield
Coventry
Newport
Stockport
Barnstaple
Lancaster
Southend
Derby
Grantham
Northampton
Middlesbrough
Bridlington Spa
Barrow-in-Furness
Motherwell
Southampton
Manchester
Llandudno
Reading
New Brighton
Bury St Edmunds
Hayes
Kettering
Warrington

Created by the same producers behind What's Love Got To Do With It? – The Tina Turner Tribute, Whitney – Queen Of The Night is packed full of Whitney Houston's iconic hits including I'm Every Woman, I Wanna Dance With Somebody, One Moment In Time and many more. Please note that this is a tribute production and is not endorsed by or affiliated with the Whitney Houston estate.

Tickets for Whitney – Queen Of The Night are on sale now.