ABOUT VAN GOGH ALIVE
A kaleidoscope of colour is ready to greet the North West as Van Gogh Alive arrives for an exclusive three month run from 22nd October 2021 – 23rd January 2022
Van Gogh Alive has been experienced by over 8 million people across 70 cities worldwide and comes to MediaCity for an exclusive 3-month run only, following the exhibition's smash hit summer run in London's Kensington Gardens
Venture into the legendary artist's world with a beautifully curated, stunningly detailed, immersive experience hosted within a spectacular 17,500ft2 purpose-built venue in MediaCity.
Prepare to transcend time and space as you accompany Van Gogh on a journey through the Netherlands, Arles, Saint Rémy and Auvers-sur-Oise, where he created many of his timeless masterpieces. Set to an evocative classical score, a thrilling display of over 3,000 inspirational images transforms every surface that surrounds you in what has been described as an "unforgettable multi-sensory experience".
Traditions of tiptoeing through silent galleries and viewing paintings from afar in quiet contemplation are forgotten as you find yourself interacting with art in ways you have never imagined. From start to finish, you will be surrounded by a vibrant symphony of light, colour, sound and fragrance as you wander around the exhibition and absorb it from every possible angle. Van Gogh's masterpieces come to life, giving you the sensation of walking right into his paintings, a feeling that is simultaneously enchanting, entertaining and educational.
At Van Gogh Alive you don't just look at his paintings, you step inside them and feel their power.
Van Gogh Alive Photo Gallery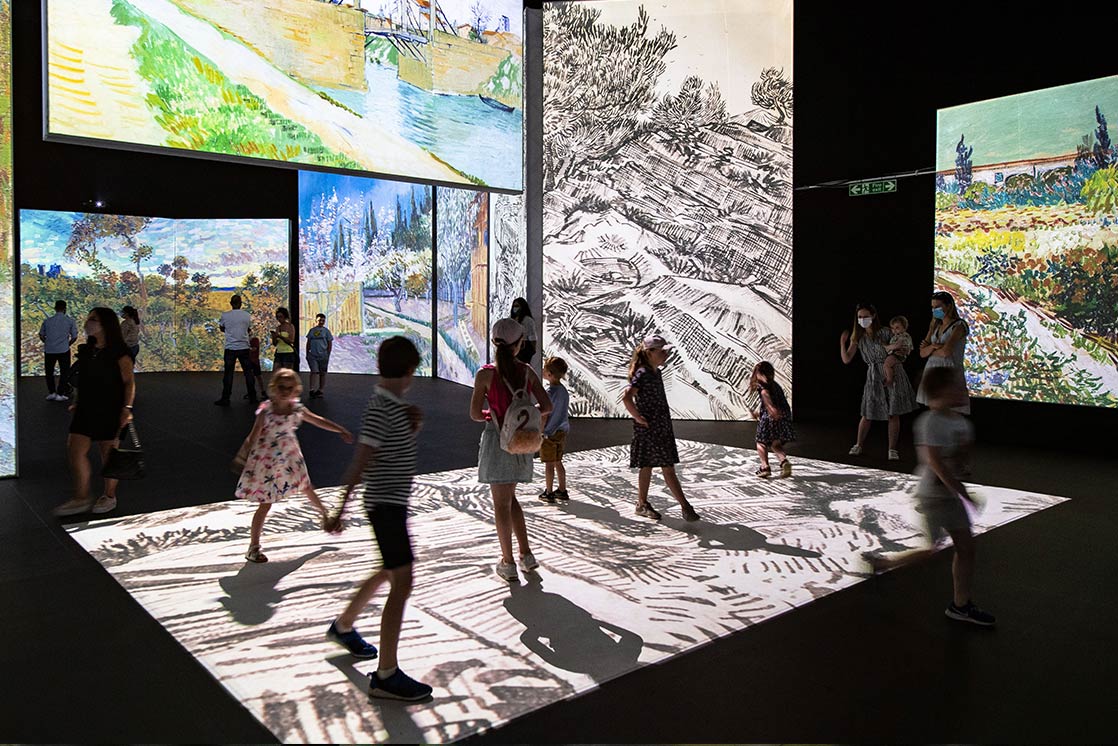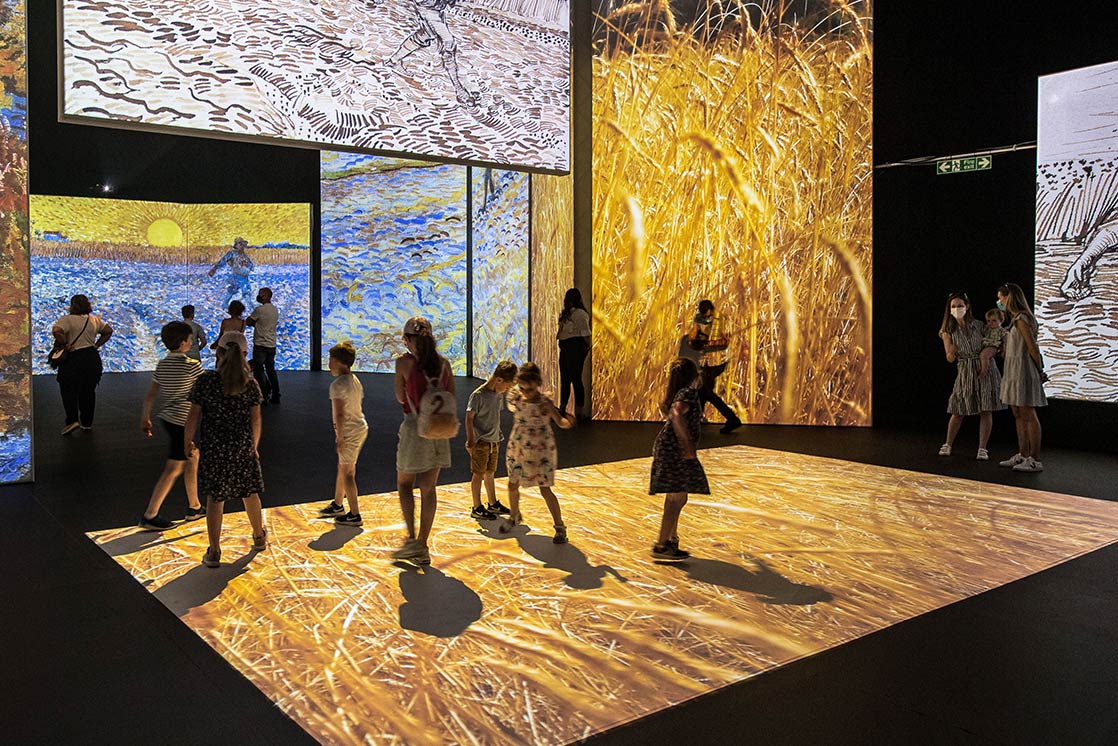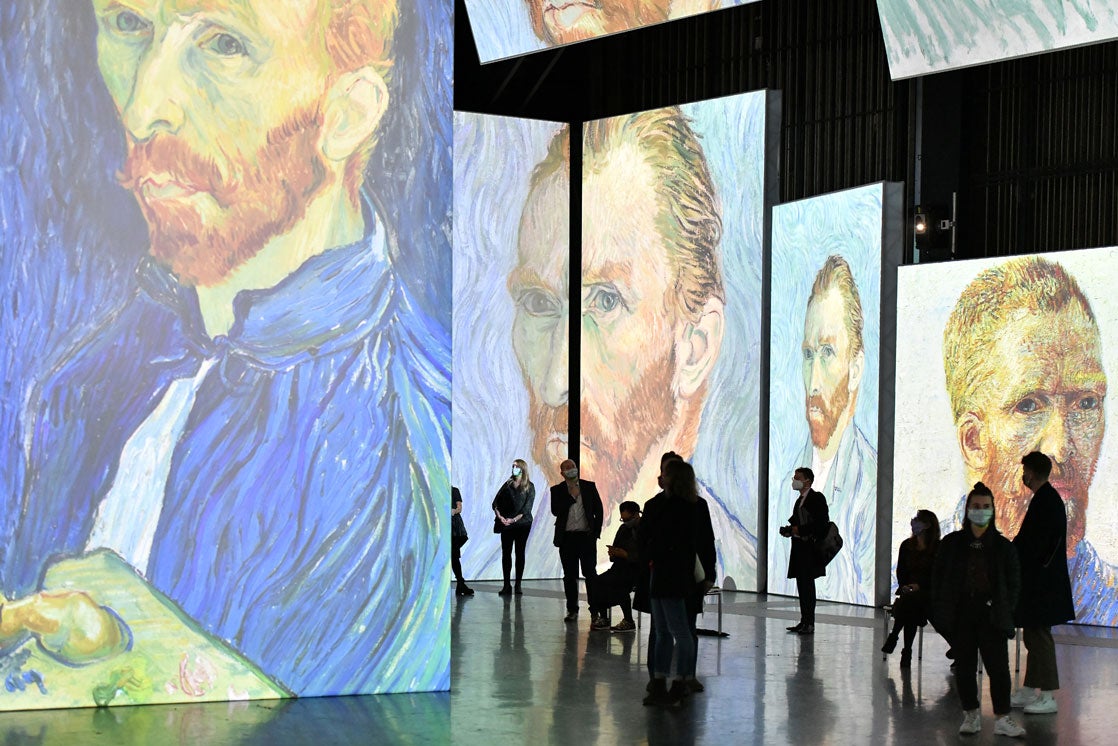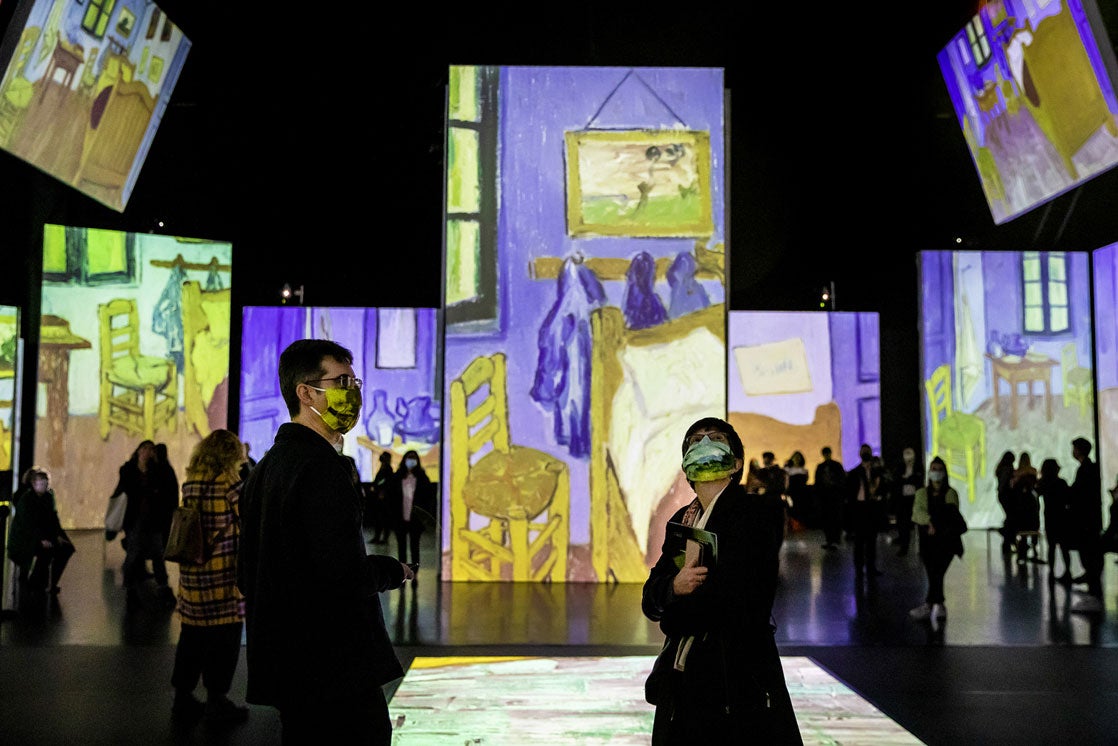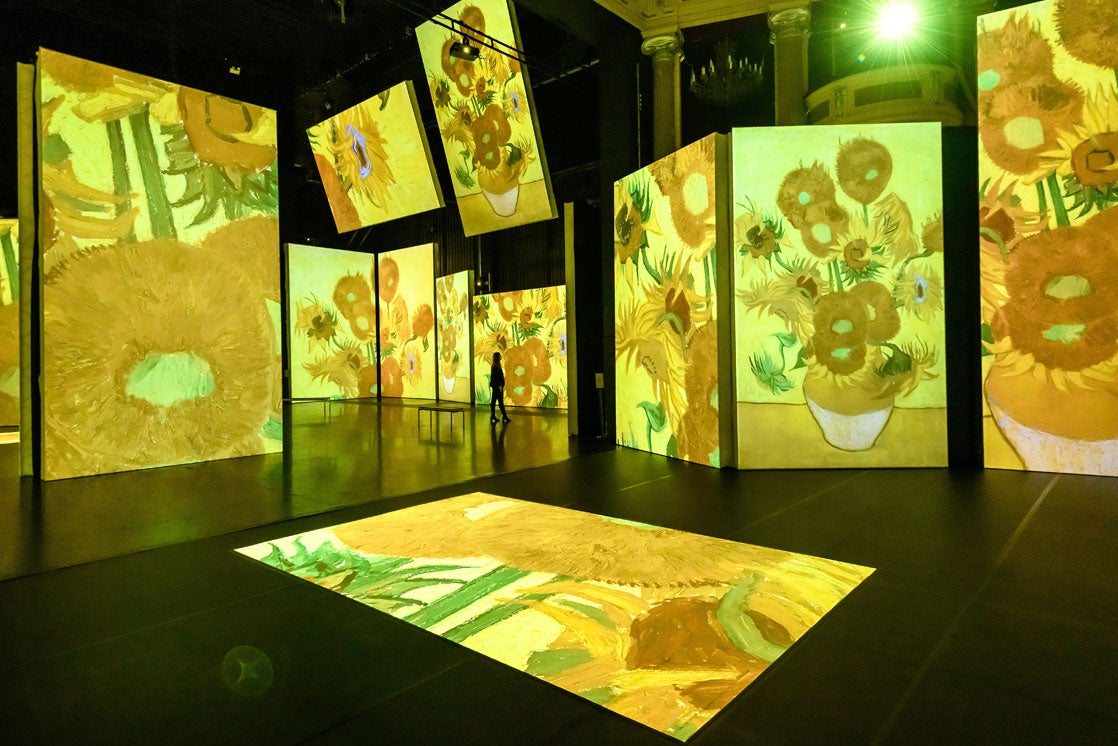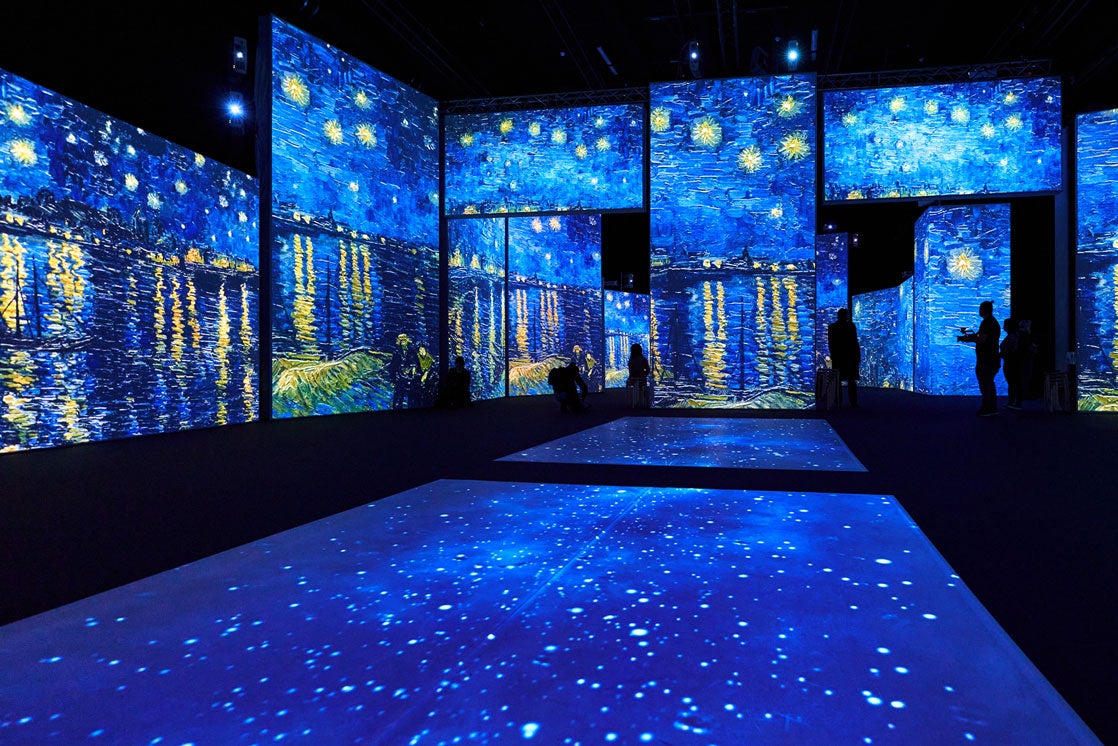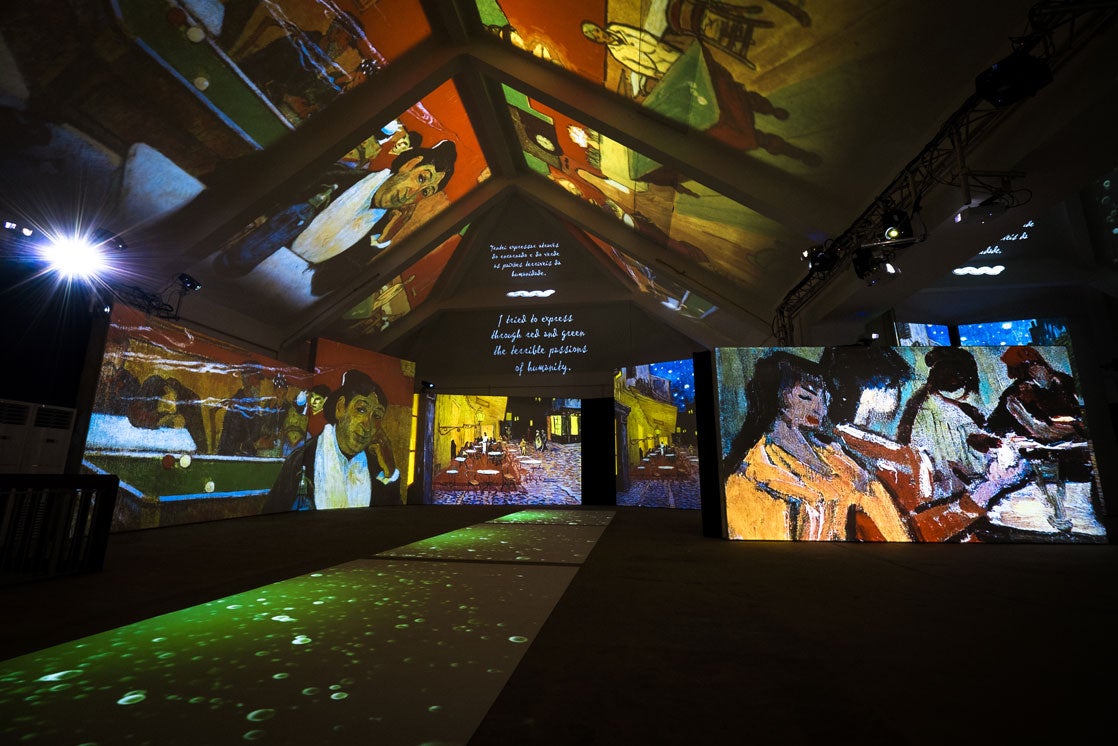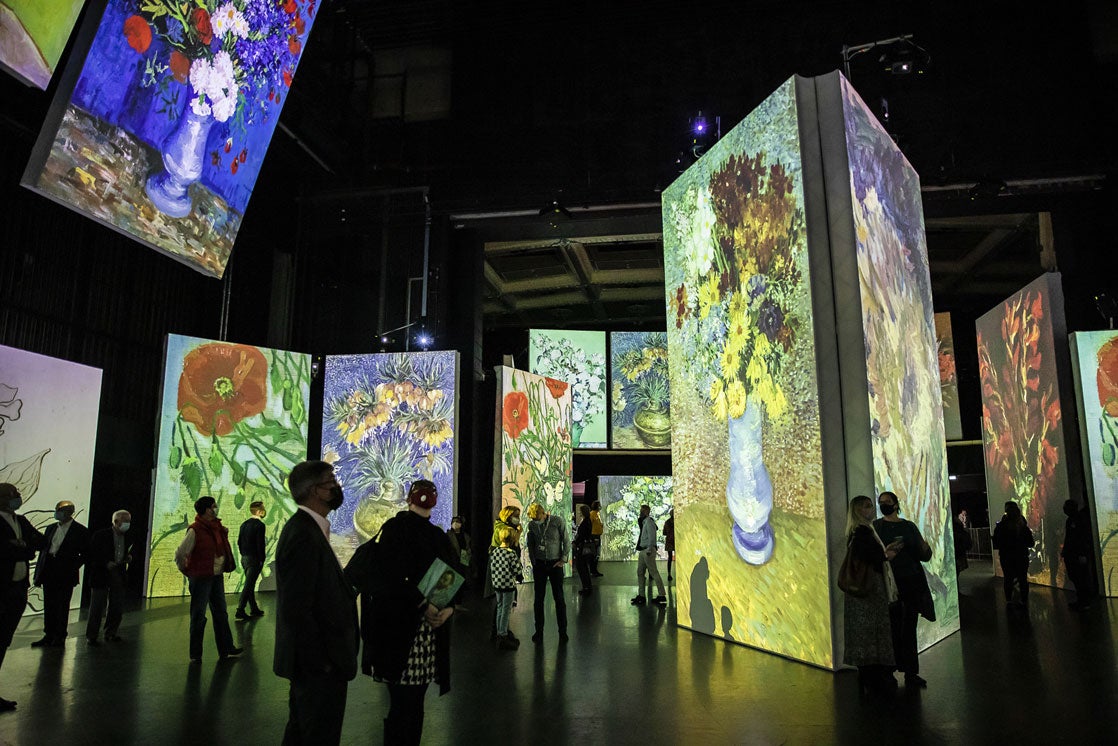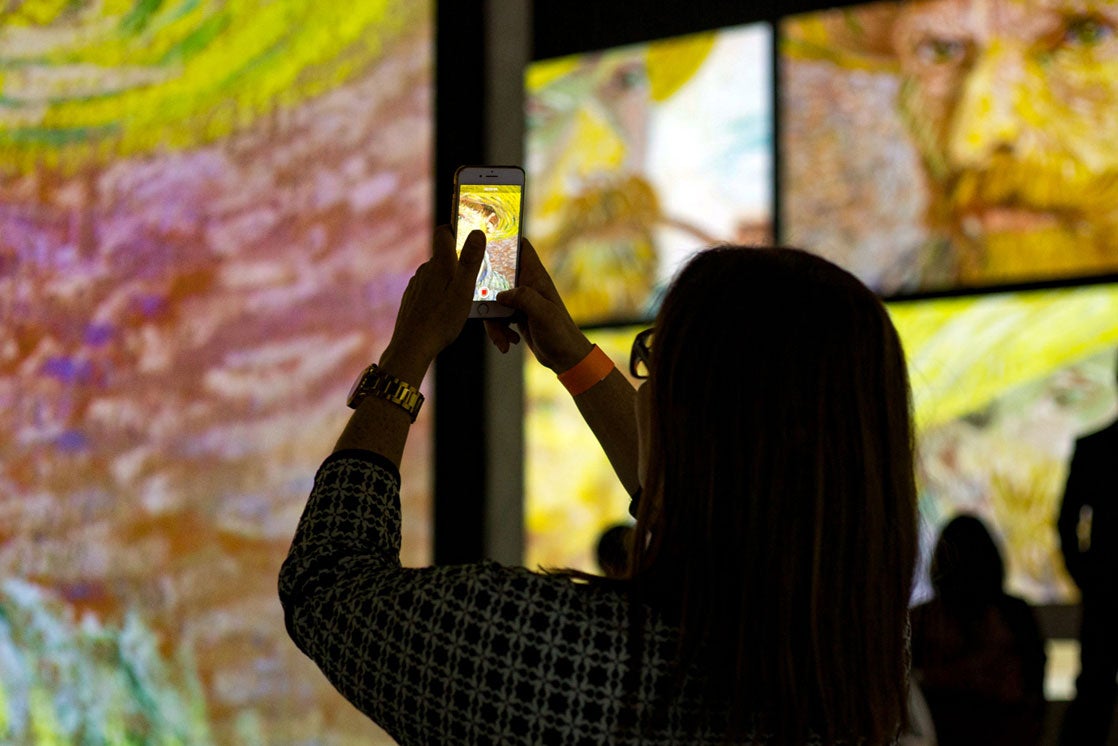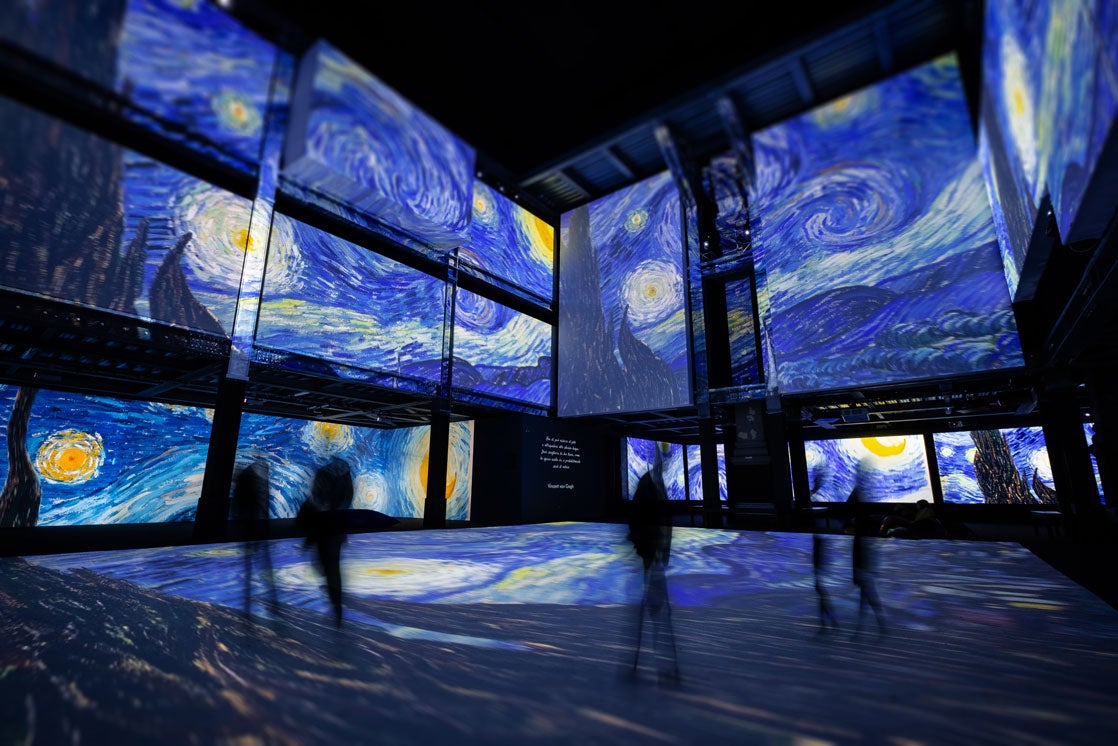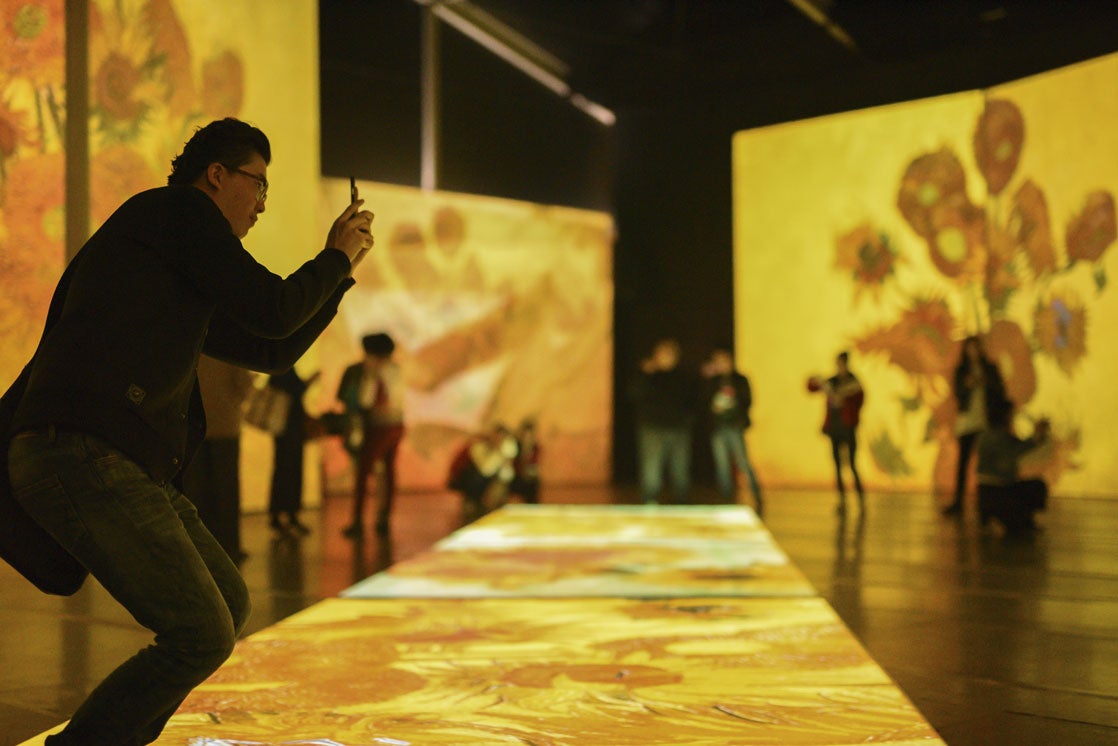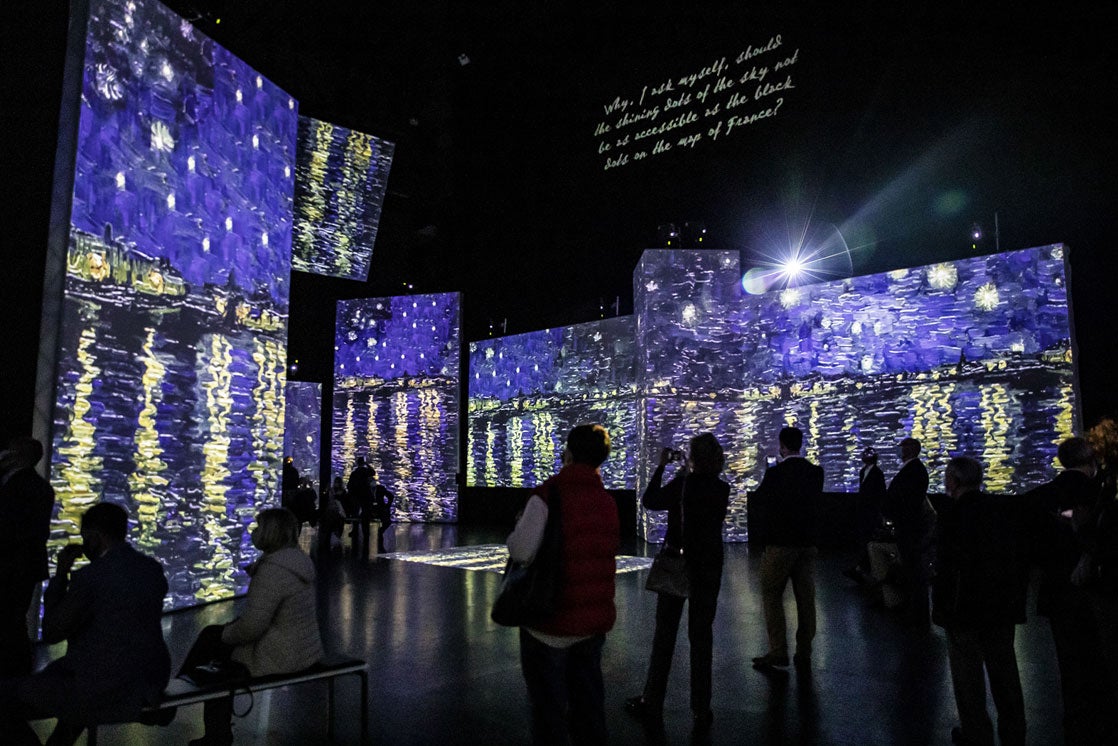 Van Gogh Alive Tickets
Tickets for Van Gogh Alive are now on sale. Find the best tickets by date and time slot below plus access AMEX exclusive tickets
Van Gogh Alive @ Media City Address
Van Gogh Alive FAQs
What are the opening hours for Van Gogh Alive?
Van Gogh Alive is generally open from 10:00am until 18:00pm Monday, Tuesday, Wednesday, Thursday & Sunday and 10:00am - 21:00pm on Friday and Saturday (other than some dates over the Christmas period). On certain dates, additional visiting slots may be added outside of these times, whilst some visiting slots within these times may be removed, dependent on demand
Where is Van Gogh Alive?
Van Gogh Alive is located on The Piazza, MediaCity UK, Salford Quays, Greater Manchester. If you are relying on a post code to find the exhibition, then we would advise going to M50 2NT if travelling on foot, bicycle, or public transport and M50 2TG if you are travelling by car and wishing to use the MediaCityUK Multistorey car park. The location of the exhibition (The Piazza), is no more than a ten minute walk from the nearest bus/tram stops.
What is Van Gogh Alive?
Van Gogh Alive is not an art exhibition in the traditional sense. It is an immersive multimedia art experience which combines high definition projections of Van Gogh's paintings with digital surround sound. Imagery and animations are projected at a scale that offers visitors the ability to see the details of the artists work like never before. More than 3,000 images transform each surface.
What is the best way to see the experience?
We encourage you to move around freely to view the experience from different perspectives, always mindful of other visitors in the venue.
What is SENSORY4™?
Developed by Grande Exhibitions, SENSORY4™ is a unique technological system that combines multi-channel motion graphics, cinema quality surround sound and up to forty high-definition projectors to provide one of the most exciting multi-screen environments in the world.
When should I arrive?
You should plan to arrive about 15 minutes prior to the time printed on your ticket. Please arrive within the entry times displayed on your ticket. Due to the popularity of the experience we may not be able to accommodate you if you arrive later than your ticket session.
How much time do I need to see the experience?
Individual visit times will vary, but most visitors can anticipate spending 60 – 90 minutes. The main feature of the exhibition lasts approximately 45 minutes.
Is it suitable for children?
Yes, the exhibition has been designed to appeal to all ages. There is no minimum age to visit the exhibition. Children under 5 years old are admitted FREE of charge when accompanied by an Adult. They still need a ticket so we can manage numbers safely. Child tickets (aged 5-16) start from just £12.50.
Can I access with a stroller or wheelchair?
Yes, the venue is suitable for strollers and is wheelchair accessible.
Can I take photos and videos?
Yes, you are more than welcome to take photos and videos inside the experience. Please be considerate of other visitors when taking photos. When posting images and comments on social media, please use the hashtag #vangoghalivelondon so more people can see the exhibition through your eyes. Please be advised that flash photography is not permitted inside the SENSORY4™ gallery.
Are food and drink available inside the experience? Am I allowed to bring my own?
There is an array of delicious cafes, bars and restaurants located at MediaCity all of which are within walking distance to the experience. No outside food or beverage will be allowed inside the venue.
Can I bring in bags? What are the prohibited items?
No cloakroom will be provided so all bags and items must be carried with you inside the exhibition. We therefore recommend bringing small, easy to carry bags.
Do I need to purchase a ticket?
Yes we strongly recommend you book tickets online in advance of your visit. To ensure a comfortable and safe visit for all visitors, access to the experience is by timed entry. Once inside, you can enjoy Van Gogh Alive at your leisure keeping mindful of COVID-aware considerations.
Can I buy tickets onsite?
All bookings are considered confirmed and final at the time they are made. Should any show date be impacted by COVID-19, tickets may be fully refunded or exchanged. If you are self-isolating because of COVID-19, you will be eligible to transfer your ticket to another available date.
Is my ticket valid for another day?
Tickets are purchased for a specific time slot and will not be valid for entry on another day or time. This is required so we can ensure a limited number of visitors within the venue, and to offer you the most memorable and safe experience. We cannot guarantee access to the experience outside the hours indicated on your ticket.
Can I access with a stroller or wheelchair?
Yes, the venue is suitable for strollers and is wheelchair accessible.