Museums
The British Motor Show
Events
We're sorry, but we couldn't find any events
About
Tonnes of new, classic and electric cars – all in one place!
Originally organised by the Society Of Motor Manufacturers And Traders, Britain's first annual motor show took place at London's Crystal Palace in 1903. That event, which allowed manufacturers and dealers to unveil their latest and greatest new releases, had been held annually – except for a few war years and other small gaps – until 2008. The venues changed over the years with Olympia, Earls Court Exhibition Centre, National Exhibition Centre and ExCel London all playing host.
After a 13-year absence and with a new organiser, Automotion Events, The British Motor Show is set to return from 19 – 22 August 2021. Its new home is Hampshire's Farnborough International Exhibition & Conference Centre, which was built to host the annual air show. This venue has over 40,000 square metres of indoor space, plus four acres of outdoor space and routes for test drives. 
Described as "a show like no other motor show ever seen", attendees can explore a wide variety of transport options from the past, present and future.
With a new format, The British Motor Show 2021 features arena shows and other exciting outdoor attractions including vehicle test drives, supercar passenger rides, adrenaline-filled stunt driving, under 17 lessons, go-karting and more.
In addition to live entertainment, this truly dynamic event boasts interactive sessions on two stages packed with celebrities, prize giveaways, quizzes and more. Mr Wheeler Dealer himself, Mike Brewer, will be in attendance.
Examining automotive and motoring tradition, passion and innovation, The British Motor Show highlights everything from vintage to futuristic cars.
For example, the IMI Technology Theatre will present a variety of ideas for tomorrow in easy to digest sessions. The Select Electric Motor Show will display the latest electric cars on sale and offer sessions to educate and inform buyers. The Crayzee Car Area will feature the wildest and wackiest cars for those who like the unusual.
Plus, over 30 owners clubs from across the UK will exhibit classic cars and hold parades, while young motor enthusiasts will enjoy The Mini Motor Show kids zone, as adults peruse the huge motoring marketplace. 
Location
Getting there
Farnborough International Exhibition & Conference Centre is located just off the A325, accessible from the M3 (J4) and A31. Use the postcode GU14 6FD for directions. Parking is free, and there is space for up to 3,500 cars.

Farnborough is served by strong train network – including those from London's Waterloo station and Gatwick Airport. Farnborough International Exhibition & Conference Centre is within easy reach of four train stations: Farnborough Main, Farnborough North, Aldershot and North Camp.
News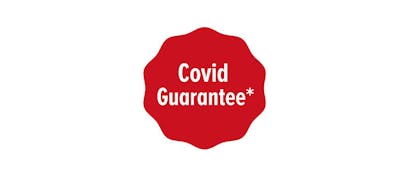 All tickets come with a Covid guarantee
You won't miss out on The British Motor Show! If you're unable to attend due to having to self isolate, you can have your tickets rolled over to 2022. T&Cs apply* – get more details at the link below.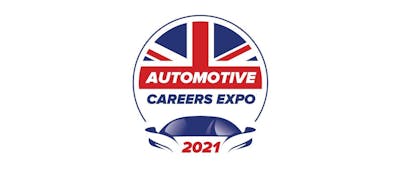 Automotive Careers Expo expanded
The event will take place from 19 – 22 August 2021, alongside The British Motor Show to support industry regeneration.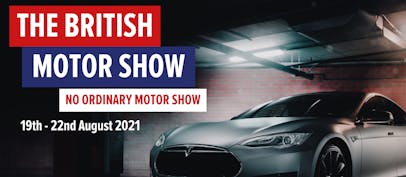 Select Electric Motor Show announced
It will comprise an entire hall dedicated to the latest electric cars and technology as a major part of this year's British Motor Show.
FAQS
The 2021 British Motor Show will be held from 19 – 22 August 2021.

The British Motor Show 2021 will be held for the first time at Farnborough International Exhibition & Conference Centre, which is located about 35 minutes from south west London.

There are general admission adult tickets, as well as family tickets (two adults + two children) and child tickets. VIP tickets are available, along with accessible tickets.

Tickets for The British Motor Show 2021 are on sale now.

Yes, all tickets comes with a Covid guarantee. Terms and conditions: A positive Covid test or an official notification to self-isolate between 9 and 18 August 2021 must be provided to be eligible. Claims must be notified no later than 12 hours before the date that your ticket for the 2021 British Motor Show is valid for by email at customerservice@thebritishmotorshow.live. Claims will not be accepted if notified on or after the attendance date on your ticket, plus they are not applicable for complimentary tickets or tickets that have already been used to access the show. If accepted your ticket will become valid for the same show day in 2022.