Rock/Pop
The Billy Joel Songbook
About
A night of world-class musicianship
Born in Surrey, Elio Pace has been singing and playing piano since the age of four. While growing up, he was greatly influenced by the music of Elvis Presley. After training at Leeds College of Music, he entered BBC's Bob Says Opportunity Knocks in 2014 and reached the final, which opened doors for him on TV and the stage.
During the next decade, Pace worked in musical theatre, both as a cast member and music director for shows like Joseph And The Amazing Technicolour Dreamcoat and West Side Story. He even appeared as Elton John and Billy Joel in Bill Kenwright's Thank You For The Music.
In 1993, he also formed The Elio Pace Band, playing venues across the UK.
Pace had always regarded Billy Joel as an amazing vocalist and lyricist. In 2013, he was invited to fill the icon's shoes at reunion concerts with Joel's original 1971-72 touring band in New York and Philadelphia.
Upon returning to the UK, Pace created The Billy Joel Songbook, a show celebrating Joel's artistry. Instead of trying to do an impression, The Elio Pace Band channels his artistry while performing an array of songs – from Joel's biggest hits to others he doesn't perform live anymore.
Over the next two years, Pace took The Billy Joel Songbook on a 70-date UK and Ireland tour. In 2015, one of those shows was filmed during which he played 30 classic Billy Joel tunes including Uptown Girl, Just The Way You Are, My Life, Scenes From An Italian Restaurant, It's Only Rock And Roll and New York State Of Mind.
The result was the 2018 concert film The Billy Joel Songbook Live, which received an award at the 17th annual Independent Music Awards in New York City for Best Overall Long Form Music Video. Among other accolades, Sir Terry Wogan said The Billy Joel Songbook is "only sensational", while Pace counts Huey Lewis and Queen's Brian May among his fans.
 In late April 2021, Pace announced a UK tour of his award-winning show The Billy Joel Songbook in September and October 2021.
News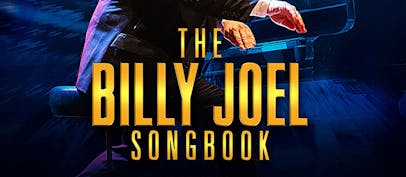 Elio Pace to tour the UK this autumn
The multi-talented artist and his band are doing a series of theatre concert dates with The Billy Joel Songbook. Tickets go on sale from 12:00 on Wednesday 28 April 2021.
FAQS
The Billy Joel Songbook will tour the UK again from 24 September – 29 October 2021.

The Billy Joel Songbook will be visiting the following UK cities in 2021:

Birmingham
Nottingham
Southend
Sheffield
Liverpool
Cardiff

Paying homage to one of the most beloved artists of the 20th century, Elio and his band will transport the audiences through a catalogue of Joel's music. The Billy Joel Songbook features over 30 hits including She's Always A Woman, Uptown Girl, Tell Her About It, We Didn't Start The Fire, Piano Man and many more.

Tickets for The Billy Joel Songbook's show dates go on sale from 12:00 on Wednesday 28 April 2021.