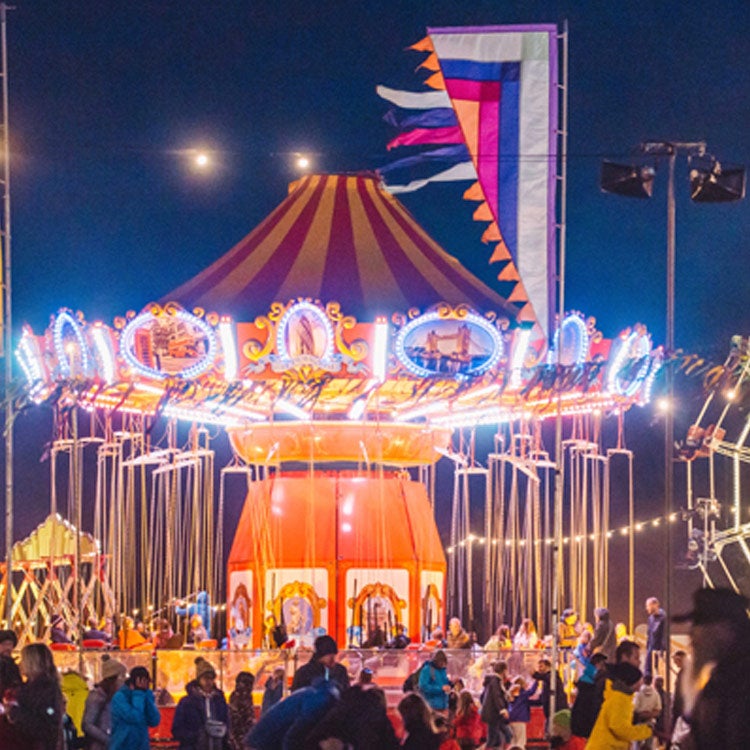 About The Big Feastival 2022
The family-friendly festival for food and music lovers returns to Oxfordshire in August 2022
The Big Feastival will once again feature a huge line-up packed with world class music, food and family entertainment. Now in its tenth year, Blur's Alex James hosts the event on his Cotswolds farm this August Bank Holiday, from 26 - 28 August 2022.
The festival brings together music from the industry's biggest artists, renowned chefs live on stage, award-winning street food and an exciting array of family activities, in an action-packed weekend and unrivalled programme of entertainment.
The Big Feastival Tickets
The Big Feastival Weekend tickets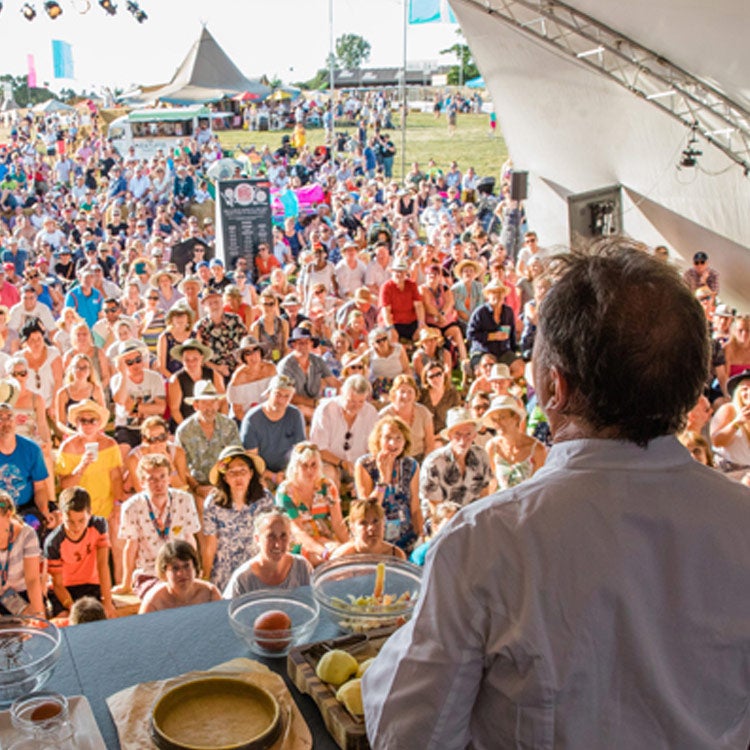 ACCESSIBILITY
The Big Feastival are working to make the event as accessible as possible but as it is an outdoor event in fields that could pose problems for mobility.
Free tickets will be provided for carers and personal assistants for standard adult ticket holders with physical and mental difficulties. For those with child and teen tickets, a free carer or personal assistant ticket shall also be provided free of charge, but the child or teen must be accompanied by a paying adult ticket holder (such adult ticket holder may be the carer or personal assistant).
---
Contact Information
FAQs
Where is The Big Feastival?
The festival is held on Alex James' Farm in Kingham, with an address in the Cotswolds, Oxfordshire, OX7 6UJ, UK.
How to get to The Big Feastival:
By Car - Use the postcode OX7 6UJ to find your way to the festival. From there, there will be yellow signs directing you to the event site so please follow these.
By Train - The closest train station is just three minutes' walk away in Kingham. There are regular trains to Kingham from across the UK, including from London Paddington, Oxford, Reading, Worcester and Hereford.
When is The Big Feastival 2022?
The Big Feastival takes place from Friday 26 August to Sunday 28 August 2022 over the UK bank holiday weekend. Start and finish times for the festival opening hours along with set times will be revealed closer to the festival weekend.
Is The Big Feastival a camping festival?
Yes, the event is a camping festival with full weekend camping options, along with pre-pitched tents and Boutique camping if you wish to upgrade your experience. There are limited campervan spaces available. If you do not wish to camp, you can leave and re-enter the site each day and stay in accommodation nearby the event site.
Is The Big Feastival a family friendly festival?
Yes, The Big Feastival is the ultimate family friendly festival, with a rich line-up of children's entertainment to suit all ages. The event also features interactive play zones and dining areas, along with quiet spaces and the Parent's Pit Stop to recharge.
Can I bring in food and drink?
You can bring your own food and drink into the campsite area; however, food and drink is not permitted inside the main arena. There are plenty of delicious food and tasty drink options available in the main arena to choose from.
Are there cash points on site at The Big Feastival?
Yes, there are cash machines throughout the event site so you can withdraw money as needed.
Can I book accessible tickets for the festival?
Patrons who require essential an companion ticket, additional positions or require assistance with their booking can email access@ticketmaster.co.uk
When will I receive my tickets?
You should receive your tickets five days before the event. If the tickets have yet to arrive five days before, please contact us. You can check ticket dispatch information here.
Can I sell my tickets for The Big Feastival?
Yes, if you can no longer go to the festival, you can head to our verified fan to fan ticket exchange site to sell your tickets safely and securely so another fan gets to enjoy the festival. See our Ticket Exchange site here.
Please note that Ticketmaster can only deal with questions and issues regarding tickets. For all other enquiries regarding the festival, please visit the The Big Feastival website or contact them directly.