Watch 32 of the best riders in the world
Six Day London 2021
About Six Day London 2021
The lights get turned down and the music turned up, as the world's best track riders do battle across six nights of epic racing, all set to a thrilling soundtrack.
Off the back of an amazing 2019 event that saw the likes of Mark Cavendish and Elia Viviani hit the boards at the Lee Valley VeloPark, Phynova Six Day London is set to return to the capital for its sixth year.
Be there as top international riders face off in the velodrome at Queen Elizabeth Olympic Park amidst a party atmosphere. Races span men's and women's elite competition - including keirin, Madison chase, derny, flying time trials and much more.
Six Day in numbers:
32 of the best riders including World, Olympic and European Champions make up...
16 teams of 2 who compete across...
5 disciplines including elimination race, time trials and Madisons set over...
6 days of competition until...
1 winner is crowned on the final night!
2021 rider line up will be announced soon.
Six Day London 2021 Tickets
Lee Valley VeloPark Address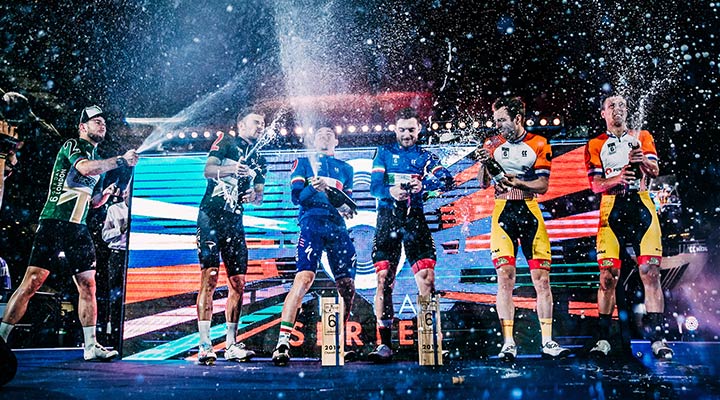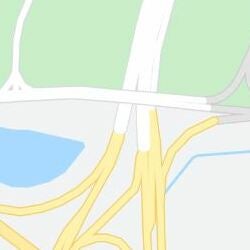 Lee Valley VeloPark
(Located in Queen Elizabeth Olympic Park)
Abercrombie Rd
London E20 3AB Get Directions
Six Day London 2021 FAQS
What is Six Day London?
Six Day London is part of the Six Day Series which not only sees an event in London, but includes Berlin, Copenhagen, Brisbane, Melbourne, Hong Kong and Manchester.
For cycling fans, there's nothing like seeing your favourite riders take on the toughest test in track cycling, across six gruelling days of elite competition.
When did Six Day begin?
Six Day got its start back in 1878 at the Islington Agricultural Hall where riders attempted to complete 1,000 miles over six full days. It ran in London on and off in various forms and places until 1980. After a 35-year absence, Six Day London was resurrected in 2015 and has been making its home at Lee Valley VeloPark ever since.
When does Six Day London 2021 start and end?
Next year's Six Day London will run from Tuesday 26 - Sunday 31 October 2021.
What times does Six Day London 2021 begin and finish?
On Tuesday – Saturday doors open at 17:30, with the races usually getting underway around 18:00. The action tends to wrap up between 22:30 and 23:00. On Sunday doors open at 15:30 and racing runs into the early evening, finishing with the hour-long Final Madison.
What events can I see there?
The schedule for Six Day London is divided into men's, women's and sprinters categories. The men compete in teams of two across the six days, and there's a women's event across three days as well as the best under 21 talent around. Specific events include the Madison (named after Madison Square Gardens), elimination, derny, women's omnium, 200-metre time trial and keirin.
Where is Six Day London held?
It's held at Lee Valley VeloPark in Queen Elizabeth Olympic Park. Get there by rail, bus, bike or taxi. The nearest station is Stratford/Stratford International, which is served by the Jubilee and Central lines as well as the DLR and National Rail. Several bus routes connect to Stratford with the key ones being the 388, 308, 339, 97 and N205. Cycle routes connect Lee Valley VeloPark to the area and you can also see Sustrans National Cycle Network Route 1 and Cycle Superhighway CS. Driving is not recommended due to very limited car parking at the venue.
What are some highlights from past Six Day London events?
The inaugural Six Day London 2015 event featured strong contenders that included French two-time world Madison champion Morgan Kneisky and German scratch race world champion Lucas Liss.
Sir Bradley Wiggins made his last UK track appearance at Six Day London 2016 while Six Day London 2017 featured incredible performances from riders like the Australian Olympic gold medallists Cameron Mayer and Callum Scotson as well as Mark Cavendish and Peter Kennaugh.
In Six Day London 2018, the Dutch pairing of Wim Stroetinga and Yoeri Havik was the winning one, but that tournament also showcased the storied rivalry between Cavendish and Italian cyclist Elia Viviani…as did Six Day London 2019!
Can I buy tickets for Six Day London 2021 now?
Tickets for the Thursday to Sunday sessions of Six Day London 2021 are on sale now. The Tuesday and Wednesday sessions are not on sale at this stage but will be available soon.
What types of tickets are available?
Six Day London 2021 tickets can currently be purchased for four of the six individual days of the competition. There are adult and junior (under 16s) tickets.
Are Six Day London hospitality packages available?
Yes, the Madison Bar Hospitality ticket allows you access to the track centre with views of the finish line and a chance to rub shoulders with the riders. Six Day London hospitality also includes a dedicated VIP entrance, a table for your party in the heart of the action, pit walks hosted by an expert, a Champagne reception, complimentary premium bar, premium food served to your table and an official programme.