Events
International Events
1 Events
About
R&B singer-songwriter whose music is tinged with jazz and electro-pop
Get the album Ready Is Always Too Late here
Born to parents of Thai and Irish descent, Sinéad Harnett was raised by her mum in Finchley in a house that was filled with the sounds of soulful women like Whitney Houston, Etta James, Lauryn Hill and Tina Turner. She went on to study acting and appeared in talent shows at Arts University College at Bournemouth.
In 2011, Harnett's striking vocal abilities drew the attention of Wiley. After making an open call for singers on Twitter, he selected and featured her on his single Walk Away. Harnett also had the chance to establish herself on the dance scene in the years that followed thanks to collaborations with the likes of Rudimental, Disclosure, Snakehips, Kaytranada and Ryan Hemsworth.
Grounded in R&B but more experimental and contemporary in her delivery, Harnett unveiled her debut EP Got Me in 2013, and then steadily grew her fan base by releasing annual EPs including 2014's N.O.W., 2015's She Ain't Me and 2016's eponymous Sinéad Harnett.
Her debut album Lessons In Love arrived in 2019 and yielded the breakout single If You Let Me with GRADES. While sharing some of the things Harnett has learned about love, it also saw her collaborate with Gallant on the song Pulling Away.
In 2020, amid the coronavirus pandemic, Harnett moved to Los Angeles and released two more collaborative tracks: Take Me Away with EARTHGANG and Stickin' with Masego and VanJess. Her follow-up album Ready Is Always Too Late arrived in May 2021. Themed on the feeling of not being quite ready for a serious relationship, it's filled with a mix of uplifting anthems with messages of empowerment alongside more raw and vulnerable songs.
Harnett confirmed festival appearances as part of the Splendour XR virtual experience on 24 July and Strawberries & Creem on 18 September 2021. She also announced a series of UK headline dates for February 2022 to support her sophomore album.
News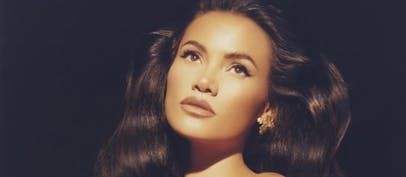 Sinéad Harnett announces 2022 UK tour
The London-born, Los Angeles-based singer is playing a series of shows in February 2022 in support of her new album Ready Is Always Too Late.
FAQS
Sinéad Harnett is play the Splendour XR virtual experience on 24 July 2021 and Strawberries & Creem on 18 September 2021. She is also touring the UK from 20 – 28 February 2022 in support of her sophomore album Ready Is Always Too Late.

In addition to Childerley Orchard, Oxford for Strawberries & Creem, Sinéad Harnett will perform in the following UK cities in 2022:

Glasgow
Manchester
Leeds
Nottingham
Birmingham
Bristol
London

Tickets for Sinéad Harnett's 2022 tour dates go on sale from 09:00 on Friday 25 June 2021. Tickets for Splendour XR and Strawberries & Creem are on sale now.