Events
International Events
3 Events
Loaded 20 out of 21 events
About
Acclaimed indie rock singer-songwriter with a classic rock influence
The word "meteoric" suffers from frequent misuse. Either it's mistakenly applied to bands who struggled for a decade or it's wielded like a slur, as if near-immediate recognition is worth less than years of playing to five people in rural pubs.
Sam Fender's rise can only be called meteoric and with no negative connotations. His musical grounding is in his DNA, his talent so blatant that it couldn't go unnoticed. Born in North Shields in 1996, Fender was spotted as a teenager by Ben Howard's manager and snapped up.
His 2017 debut single Play God demonstrated a gifted songwriter with more than introspection and young love on his mind and a grounding in the greats, from Bruce Springsteen to Jeff Buckley. Two more well-received singles and Fender was riding a wave of hype all the way to a coveted spot on the BBC's Sound Of 2018 list (alongside Billie Eilish and Lewis Capaldi) and a deal with Polydor.
Sam Fender's debut EP Dead Boys landed in 2018, gaining gushing reviews for its title track, which addressed suicide in young men. The following year, he won the Critics' Choice Award at the BRITs without even having released an album yet.
Said album finally arrived later in 2019 in the shape of Hypersonic Missile. Again, reviews were ecstatic and Fender was invited to open for Neil Young and Bob Dylan at Hyde Park as well as a personal invitation from Elton John to play his AIDS Foundation Academy Awards Party. Elton John joined Fender onstage at the party for a rendition of Fender's song Will We Talk?
Sam Fender's second album, Seventeen Going Under, followed in 2021. In October 2021, he announced a UK tour for March, April and July 2022.
News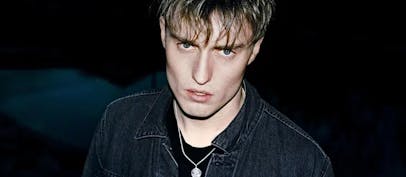 Album of the week: Sam Fender
The BRITs Critics' Choice winner unleashes his highly-anticipated debut full-length.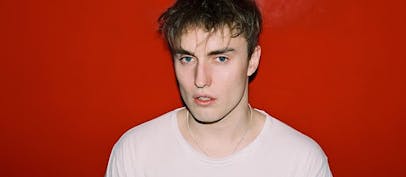 LIVE: Sam Fender wows at O2 Academy Brixton, London
The North Shields star continues a triumphant year with a sold out night in England's capital.
FAQS
Sam Fender has announced UK dates for March, April and July 2022. He's also playing UK dates in November 2021 and supporting The Killers on 3 & 4 June 2022.

Sam Fender has announced 2022 UK shows in:

Nottingham
Liverpool
Glasgow
Birmingham
Brighton
London
Newcastle
Manchester

Tickets for Sam Fender's 2022 gigs go on sale from 09:00 on 15 October 2021.