Book today for the West End's hilarious laugh-aloud musical!
A new musical lovingly ripped off from the motion picture Monty Python and the Holy Grail!

From the classic film comedy Monty Python and the Holy Grail, Spamalot is the new musical directed by Oscar Winning Mike Nichols, with a book by the third tallest Python, Eric Idle, and an almost but not entirely new score by Eric Idle (no relation) and John du Prez.

Alan Dale, best known on television for playing publishing mogul Bradford Meade in Ugly Betty, will join the London cast of Monty Python's Spamalot at the Palace Theatre from 3 March 2008 to play King Arthur, following in the footsteps of Tim Curry, Simon Russell Beale and Peter Davison (who continues in the role until 1 March 2008). Currently playing to packed houses at the Palace Theatre the award-winning and record-breaking Monty Python's Spamalot is booking until 27 September 2008.

The London production of Monty Python's Spamalot currently stars Peter Davison as King Arthur, Marin Mazzie as The Lady of The Lake, Robert Hands as Sir Robin, Steven Kynman as Prince Herbert, Graham MacDuff as Sir Dennis Galahad, Andrew Spillett as Patsy, Tony Timberlake as Sir Bedevere and Jake Nightingale as Sir Lancelot. Mazzie will appear as the Lady of the Lake until 9 February 2008, when she will pass the role to the winner of Swedish TV reality show West End Star.

`Very funny? You bet. You'd have to be a dead parrot not to agree.' The Times

`I felt I might actually die of laughter.' Independent

`It's a wonderful night and I fart in the general direction of anyone who say otherwise.'
Daily Telegraph

`Raises silliness to an art form - glorious irresistible silliness' Sunday Times

| | |
| --- | --- |
| | Loading... |
Related Links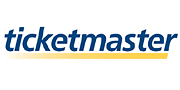 Laughalot at Spamalot
Buy Tickets Here!
Footage
See video footage of Broadway