The Parking Lot Social's Easter Breakout
Spring 2021
The Parking Lot Social's Easter Breakout
The Parking Lot Social Gallery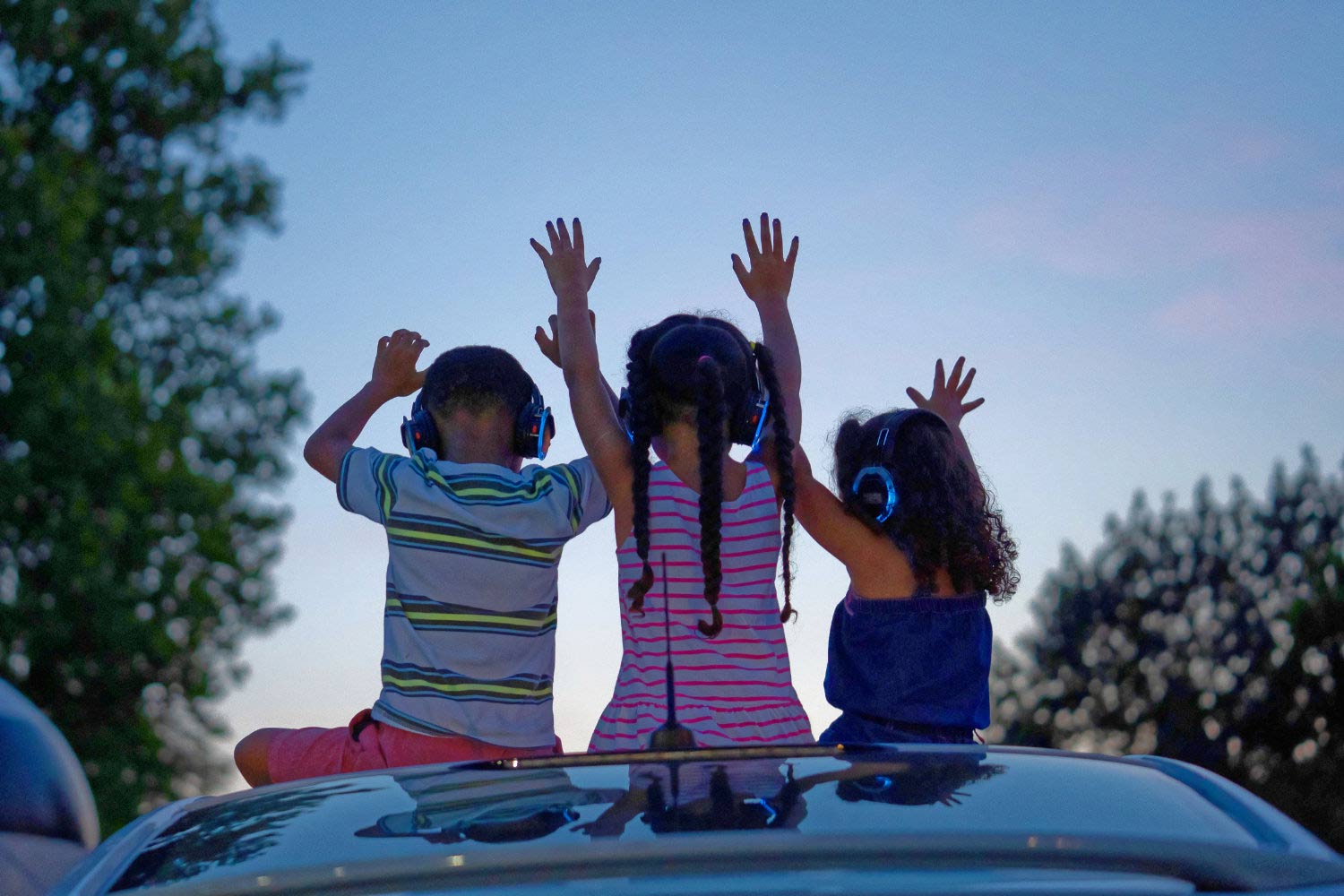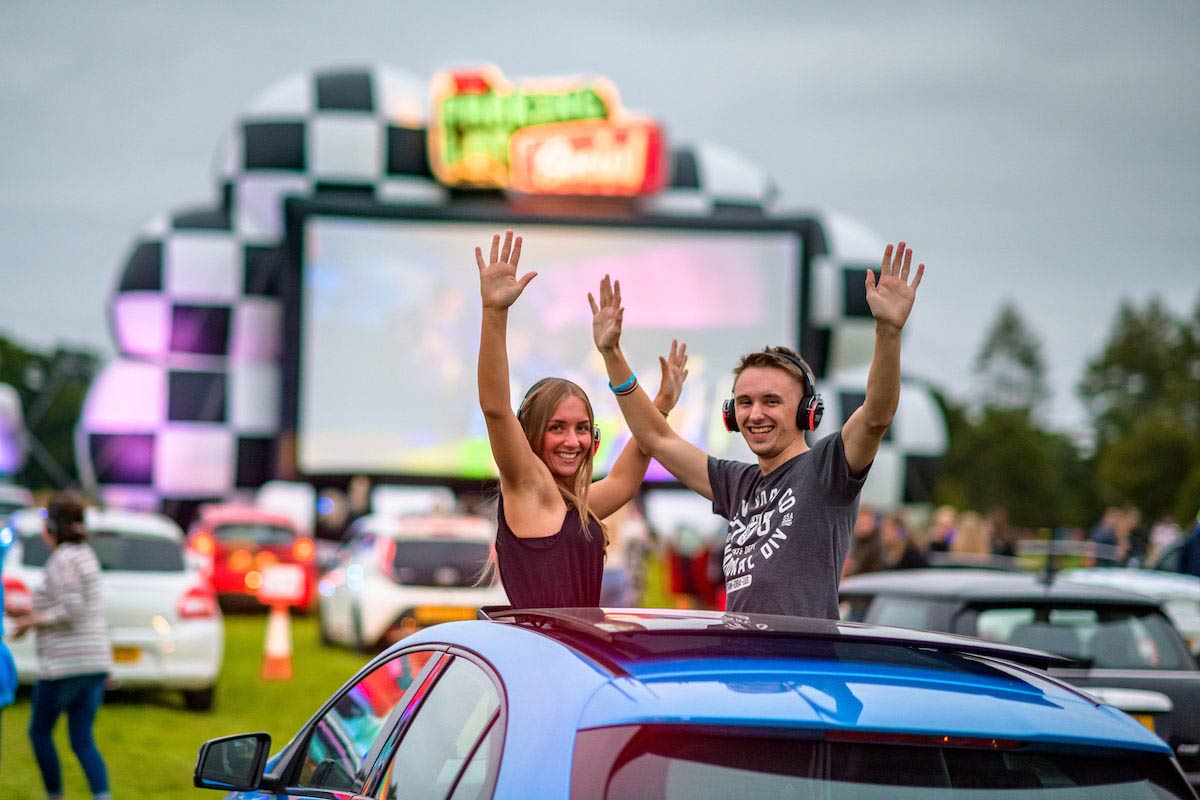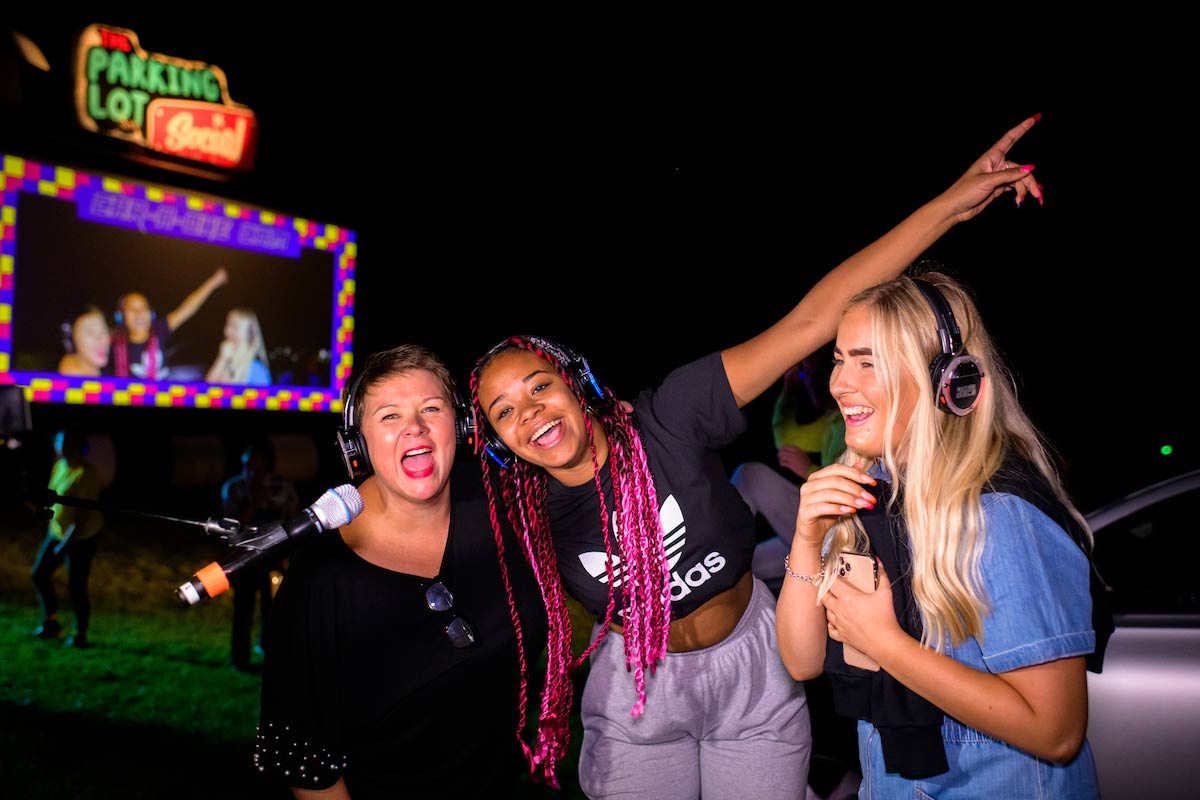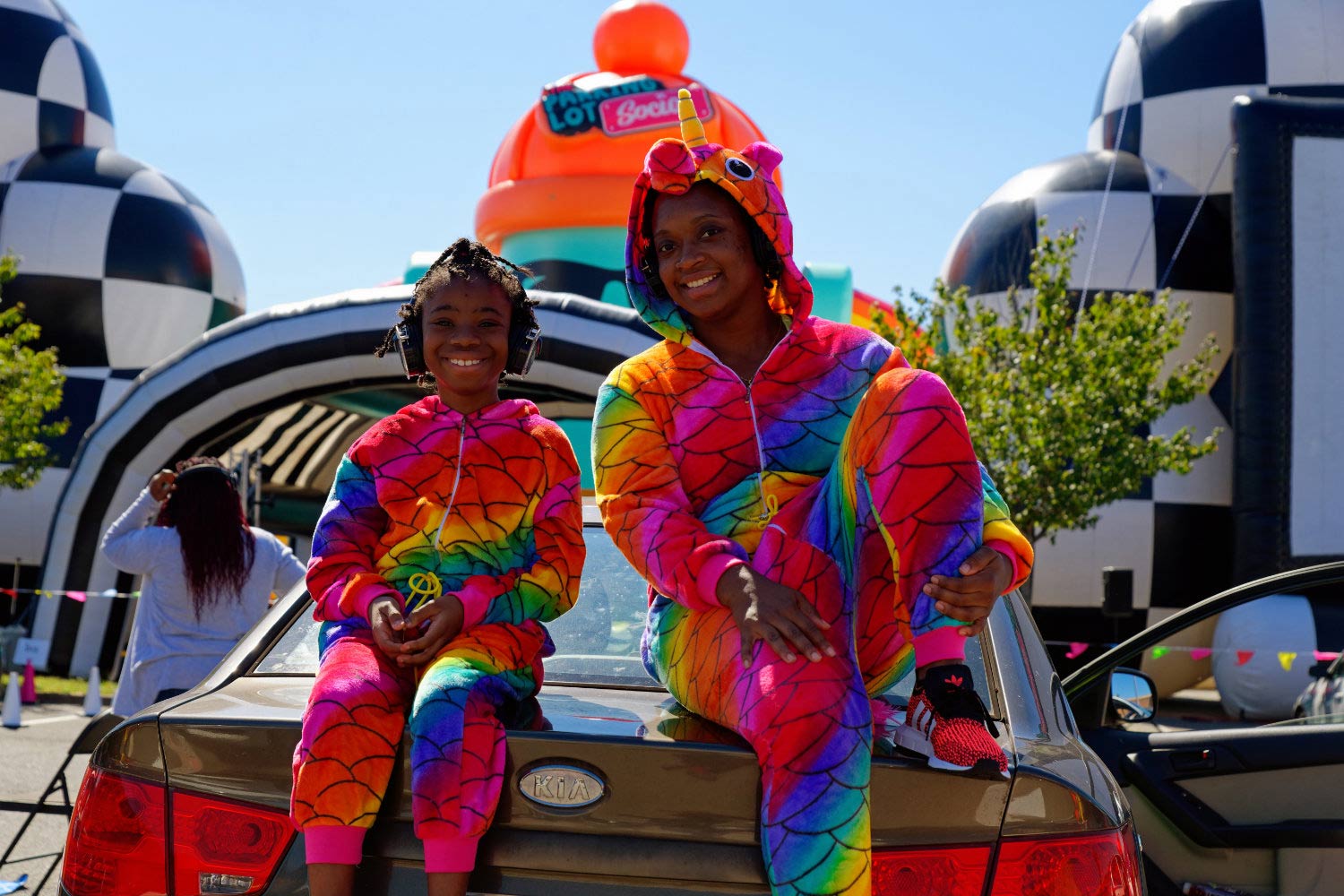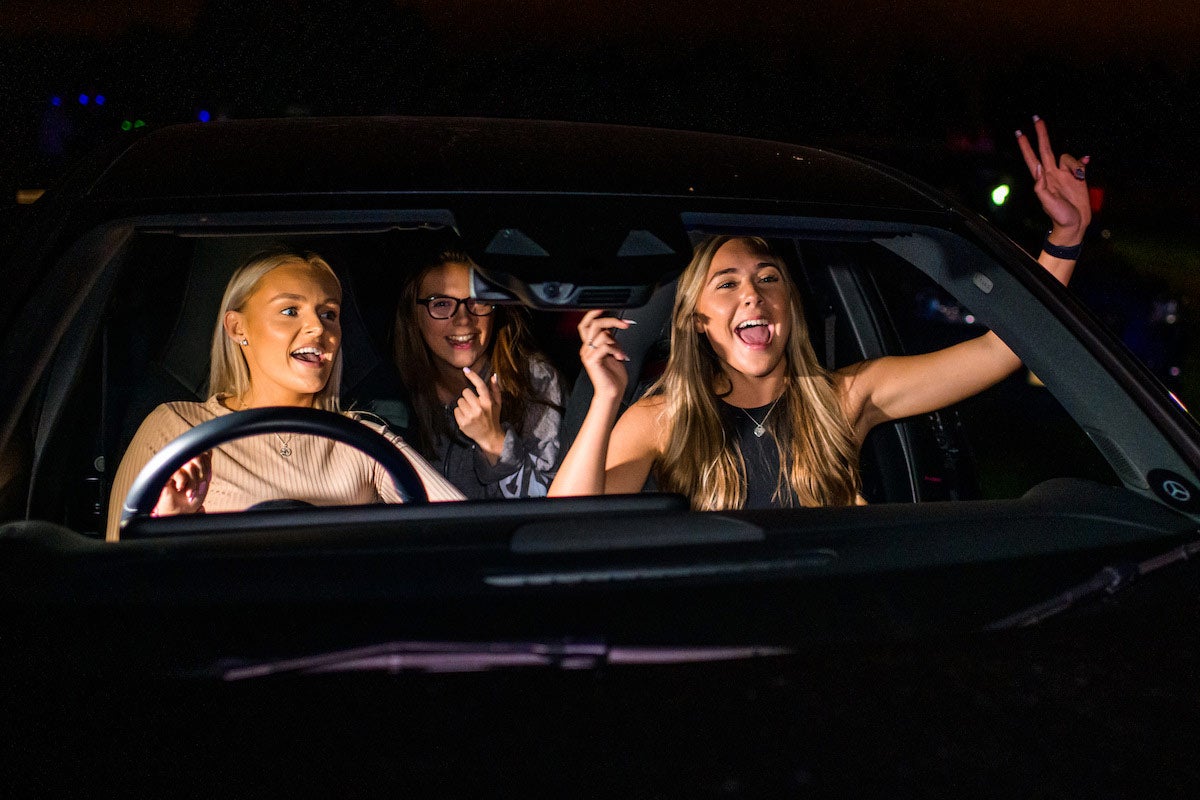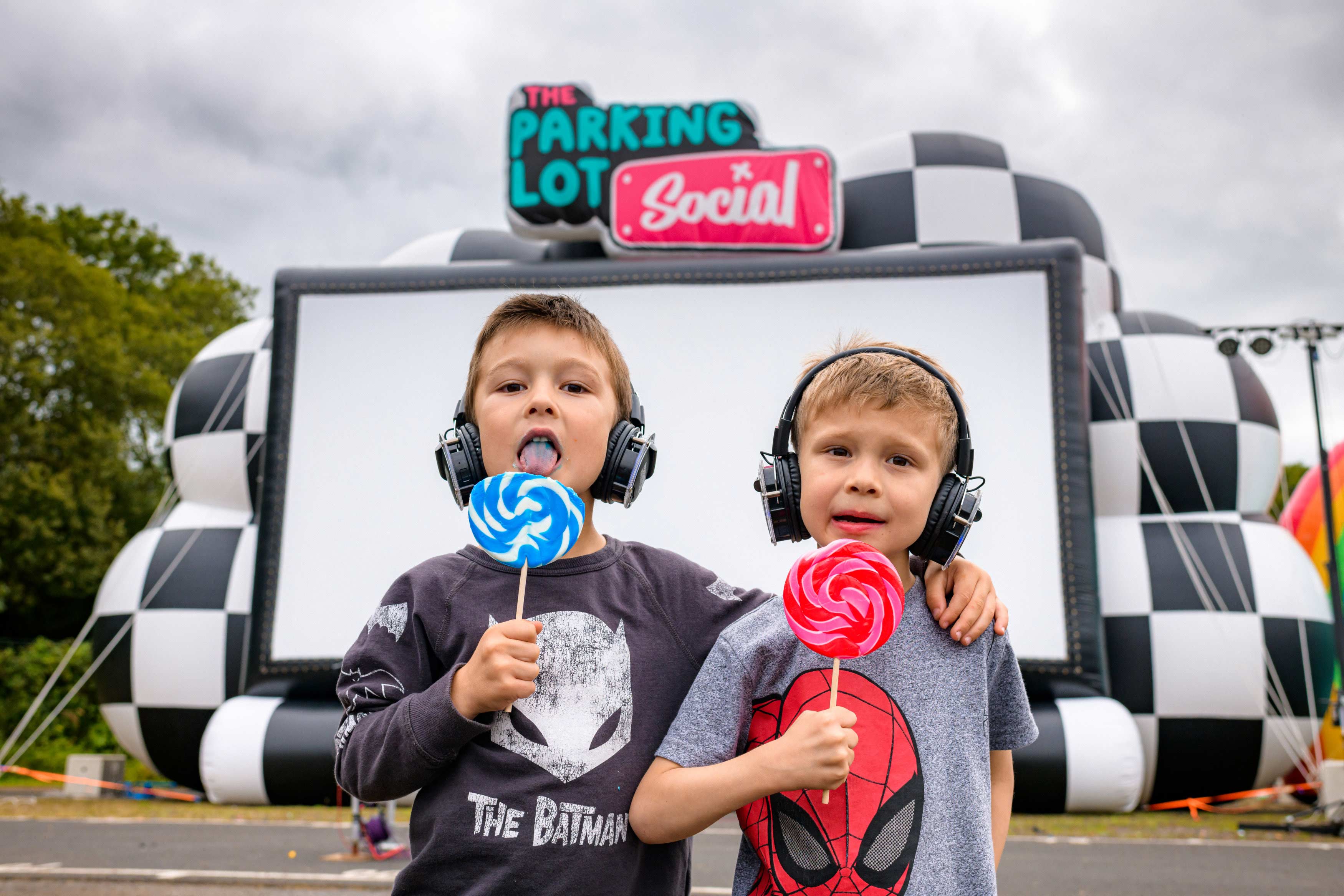 The Parking Lot Social Tickets
ABOUT THE PARKING LOT SOCIAL
The joy of spring awaits at The Parking Lot Social's Easter Breakout celebration. Following a long winter cooped up inside, it offers the perfect opportunity to get together with family or friends, go outdoors and enjoy a variety of entertainment – all from the comfort of your car.
In addition to DJs, party bingo, car-a-oke, silent discos and interactive quizzes, The Parking Lot Social will show an array of movies – from blockbusters to cult classics – that will recreate the classic drive-in experience.
Stand-up comedians and the DriveTime Drag show hosted by RuPaul's Drag Race UK finalists will provide plenty of big laughs. Plus, if you thought pantos were just for Christmas, you'd be wrong. The Parking Lot Social's production of The Wizard Of Oz will give all the family a chance to cheer for the heroes as well as shout, boo and hiss at the villains.
Pulling in to locations throughout the UK, this is guaranteed to be the most eggcellent time of the year!
FAQ
WHAT IS THE PARKING LOT SOCIAL?
The Parking Lot Social is a touring entertainment concept that blends live music, movies, DJs, interactive games, quizzes and comedy into one thrilling day/night out. While guests are required to remain in their car, there's a focus on mass participation at all times to bring the audience together, while keeping them that safe distance apart.
ARE TICKETS PER PERSON OR PER CAR?
All tickets are per car. Please don't overload your vehicle. Ensure that the number of passengers in your vehicle doesn't exceed the number of seats.
HOW LONG WILL THE SHOW LAST
Each event will last between two and three hours. Check the event page for your city for exact details.
WHAT IS INCLUDED IN THE VIP TICKET?
VIP ticket holders will be allowed access to the first two rows of parking.
ARE FILMS RESTRICTED BY AGE?
All screenings are shown in accordance with BBFC regulations and as such, some of the movies are only suitable for persons of a certain age. Please review the current ratings system here and be aware that individuals who do not meet the age requirements for a movie will not be admitted to the screening.
WHAT HAPPENS IF THE EVENT IS CANCELLED AS A CONSEQUENCE OF THE ONGOING PANDEMIC?
If the event is cancelled for any reason all customers will receive an automatic refund of all ticket costs and fees.
PRACTICALITIES
WHAT SOCIAL DISTANCING PROCEDURES ARE YOU IMPLEMENTING?
Please see The Parking Lot Social's Covid Policies page for full details.
ARE TICKETS AVAILABLE AT THE GATE?
There will be no tickets available at the gate. Please purchase all tickets online from this website.
WHAT TIME SHOULD I ARRIVE?
Entry for your session begins at the time stated on your tickets. Please do not arrive at the venue prior to this time.
HOW DO I SCAN MY TICKET?
Please present your ticket at the entrance for contact-free scanning by holding the ticket against your closed window. The staff will scan your ticket through the glass.
WILL TOILETS BE AVAILABLE?
Toilets, including accessible toilets, will be provided at all event venues. Guests who need to use the facilities must follow social distancing restrictions and instructional signs. All toilets will be monitored by an attendant to ensure comfort and cleanliness. Toilet use will be limited to one adult at a time. Small children may be accompanied by an adult.
WILL THERE BE FOOD FOR SALE?
Yes. Food ordering and delivery will adhere to social distancing regulations. Please see the Event Guide that will be emailed to you on the morning of your event and which will include what food options are available and instructions on how to order.
WHAT HAPPENS IF IT RAINS?
This is a rain or shine event. In the event that the weather makes it unsafe to operate, the event management reserves the right to delay or postpone the event performance. They will communicate any weather related changes to the schedule via email and text (if you supply your mobile phone number at the checkout page).
HOW DO I LISTEN TO THE EVENT?
All audio will be transmitted via an FM radio signal to your car radio on a dedicated channel, which will be listed in the Event Guide that will be emailed to you on the morning of your event. If you experience technical difficulties or don't have a working car radio, please contact the event staff. Only the Kids Social and The Parking Lot Social events require every guest to get headphones, which will be provided to each guest upon arrival. Guests with sensory issues can choose not to wear headphones. Please note that some interactivity during the Silent Disco portion of the event will be lost should you elect to listen via your car radio. All headphones get disinfected after each use and will be supplied to you in a sealed plastic bag. These headphones will then be collected from you at the end.
CARS & PARKING
ARE PARKING SPACES ASSIGNED?
Unless you have purchased a VIP ticket this event is General Admission and all parking spaces will be assigned on arrival, based on your vehicle's size and on a 'first come, first served' basis.
ARE THERE ANY SPECIAL RULES FOR PARKING?
Each event will be staffed with a team of dedicated attendants experienced in managing event parking. Please follow their direction at all times.
CAN I BRING MY 4×4 OR VAN?
Yes. However, their parking partners will be locating all larger vehicles towards the rear of the venue to prevent blocking sight lines for those in smaller vehicles.