Jazz/Blues
Madeleine Peyroux
About
Enigmatic singer with the ability to channel jazz greats
Get the Careless Love deluxe edition here
Born in Athens, Georgia and raised by Bohemian parents in Brooklyn and Paris, critically acclaimed jazz-blues singer Madeleine Peyroux is referred to as "the Billie Holiday of the '90s" and often compared to artists like Ella Fitzgerald and Edith Piaf. She started singing as a busker after discovering street musicians in the Latin Quarter of the French capital.
Her first album, 1996's Dreamland, launched to rave reviews and was even declared by Time magazine as "the most exciting, involving vocal performance by a new singer" that year. 
In 2004, Peyroux released her second album Careless Love, which was a collection of cover versions of songs done by revered artists ranging from Bob Dylan to Bessie Smith. It included her stirring rendition of Leonard Cohen's Dance Me To The End Of Love and one original ballad, Don't Wait Too Long, that she'd co-written with Jesse Harris and producer Larry Klein (Joni Mitchell, Herbie Hancock, Tracy Chapman). Certified gold in America and peaking at No.7 on the UK albums chart, Careless Love saw Peyroux make a leap from the jazz realm into the mainstream music arena.
Her next two albums – 2006's Half The Perfect World and 2009's Bare Bones – both charted at No.12 in the UK and received widespread praise.
Peyroux continued to challenge the confines of jazz by releasing Standing On The Rooftop in 2011, followed by The Blue Room in 2013. The enigmatic singer came out with Secular Hymns, a moving 10-song collection that took her jazz sensibility into roots territory in 2016.
Peyroux then ventured further into the domain of contemporary music with 2018's Anthem, which contained colourful stories of people confronting life's challenges in a variety of ways. The title track, Cohen's monumental Anthem, marked her third interpretation his work.
In 2021, Peyroux announced a deluxe edition of Careless Love would arrive on 27 August 2021. To celebrate its re-issue, she confirmed a return to the road to perform the beloved album track by track that included a series of UK tour dates in November 2021.
Madeleine Peyroux's 2021 UK tour dates
9 November 2021 – Usher Hall, Edinburgh
10 November 2021 – The Sage, Gateshead
11 November 2021 – Birmingham Town Hall
13 November 2021 – De La Warr Pavilion, Bexhill
14 November 2021 – Corn Exchange, Cambridge
16 November 2021 – London Palladium
18 November 2021 – The Forum, Bath
19 November 2021 – Bridgewater Hall, Manchester
News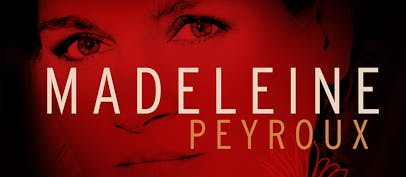 Madeleine Peyroux announces 2021 dates
The enigmatic singer is bringing her Careless Love Forever world tour to the UK in November. This will be the first time she's played her acclaimed 2004 album in its entirety.
FAQS
Madeleine Peyroux is touring the UK from 9 – 19 November 2021 in support of the re-issue of her celebrated 2004 album Careless Love.

Madeleine Peyroux will be visiting the following UK cities with special guests in 2021:

Edinburgh
Gateshead
Birmingham
Bexhill
Cambridge
London
Bath
Bridgewater

Tickets for Madeleine Peyroux's 2021 tour dates go on sale from 10:00 on Friday 11 June 2021.