About Madame Tussauds London
Madame Tussauds London is one of London's top tourist attractions. Based on Marylebone Rd in central London, prepare to get up close and personal with over 250 lifelike figures of today's biggest stars, celebrities and heroes as they are brought to life in mind-blowingly accurate detail.
Madame Tussauds has welcomed over 10 million guests each year in 23 unique locations across the globe since it was first founded in 1835. It all started in London when 16-year old Marie Tussaud made her first waxwork of the French writer Voltaire and the sky has been the limit ever since. The London archive also houses an array of historical items, contemporary costumes, memorabilia, fine art, exhibition catalogues and much more.
There are 15 interactive areas in Madame Tussauds London to make memories with family and friends. Party with A-listers like Dwayne 'The Rock' Johnson, take to the stage with music stars such as Taylor Swift and Beyoncé and join the Royal Family in the most regal of settings. Hail a London cab for a journey through 400 years of the capital's history before joining the Marvel Super Heroes for a crime-fighting adventure. Then use the force to be transported to a galaxy far, far away and star in the action with the greats of the Star Wars universe
.
Combining glitz, glamour and incredible history, welcome to Madame Tussauds - it's where stars are made!
Madame Tussauds Wax Museum Photo Gallery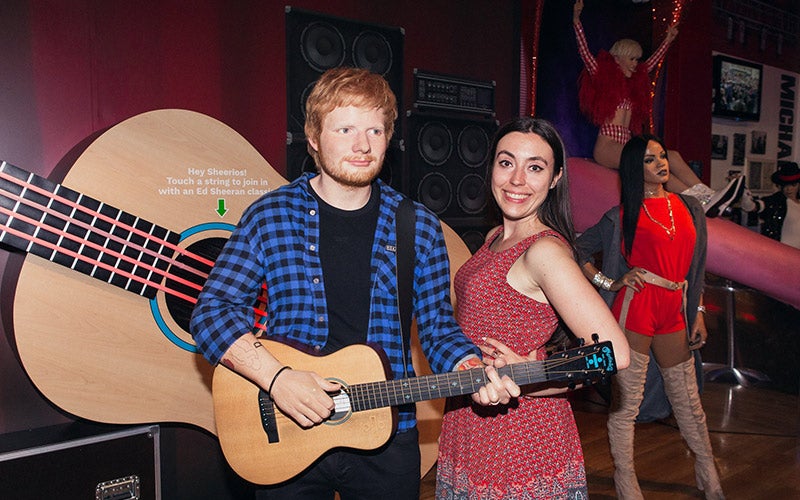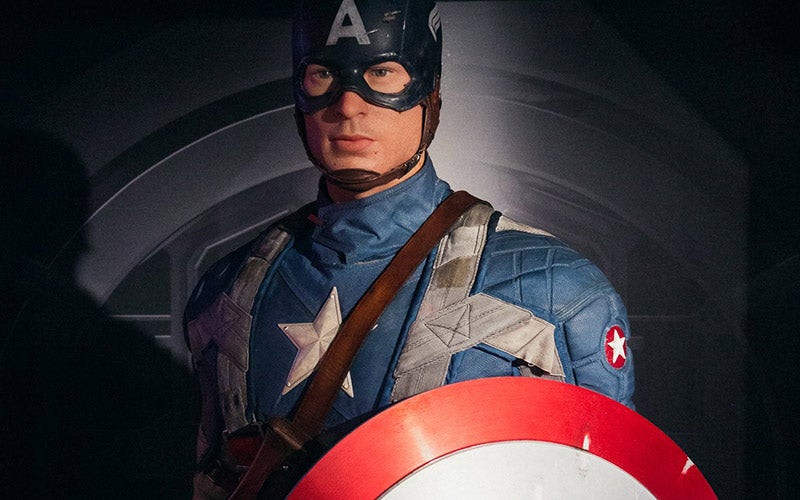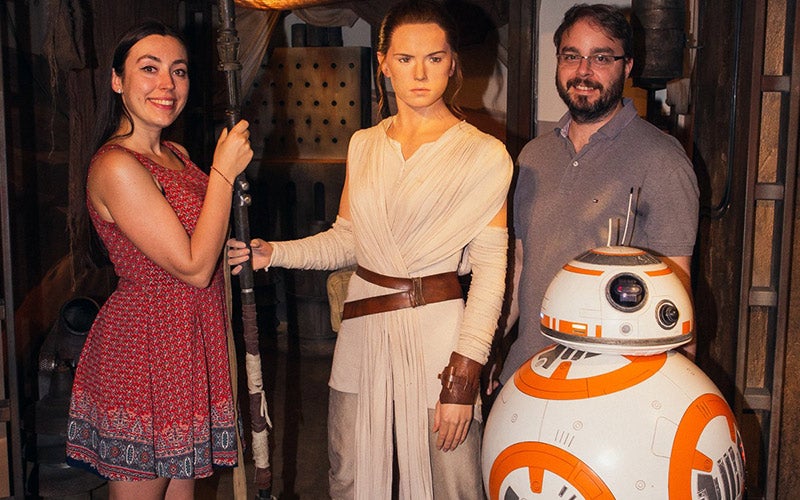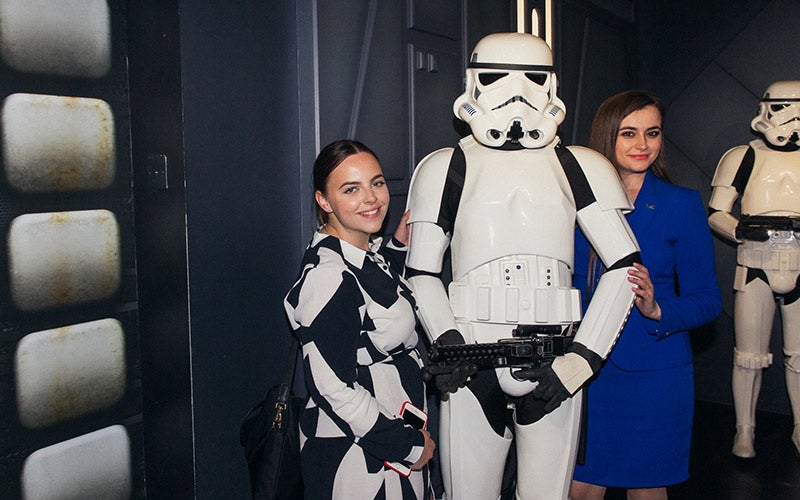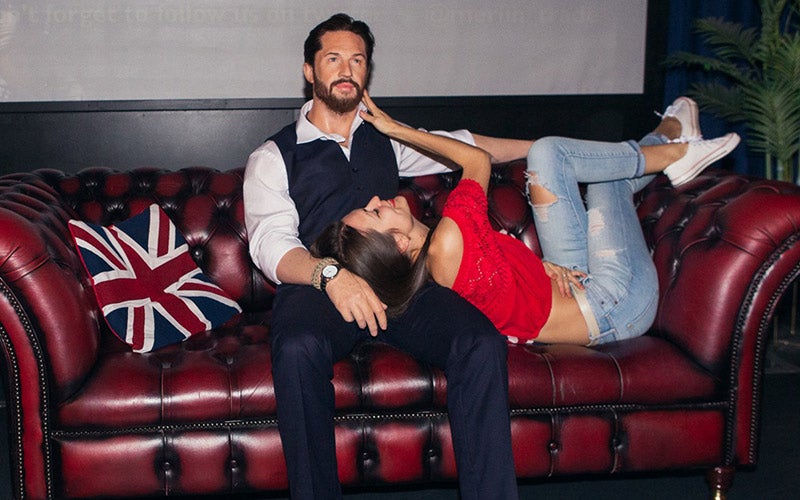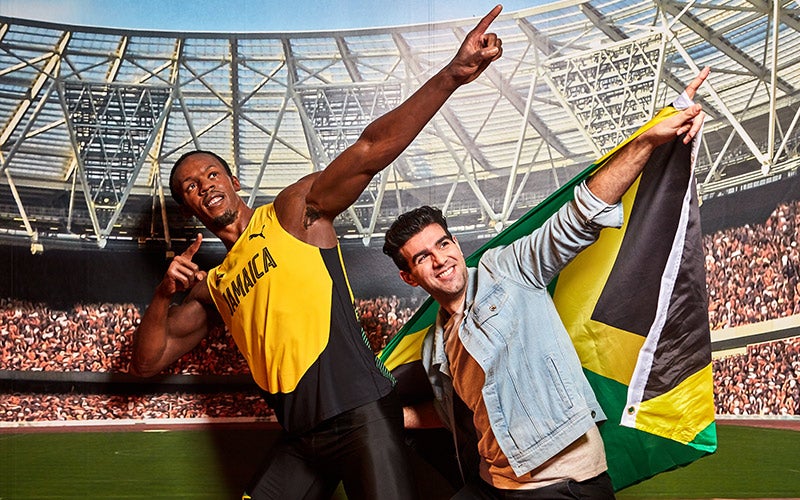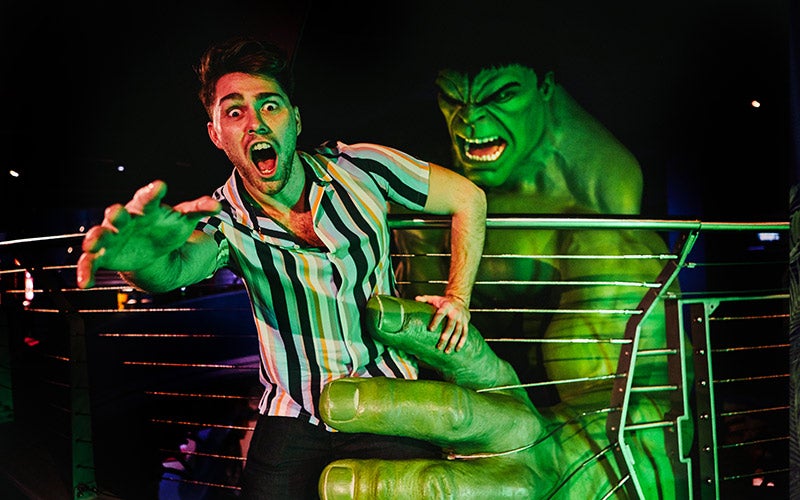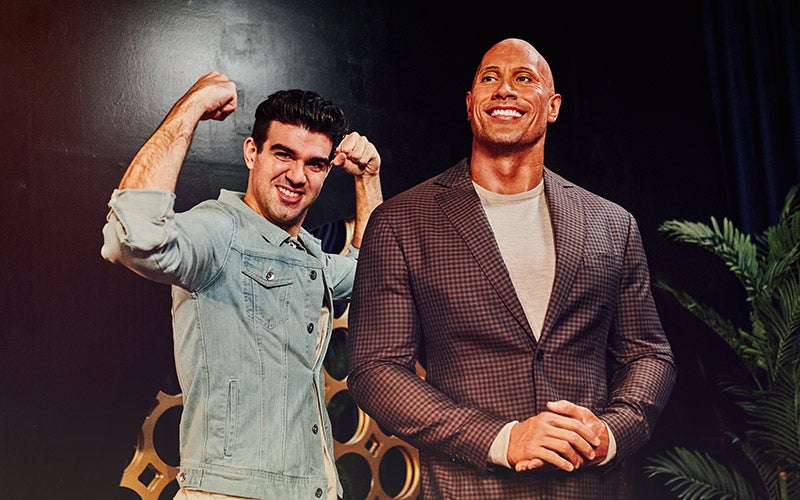 Madame Tussauds Tickets
Tickets for the Madame Tussauds in London are available here:
Madame Tussauds London Address
MADAME TUSSAUDS FAQs
Where is Madame Tussauds in London?
Madame Tussauds is located in on Marylebone Road, just one-minute walk from Baker Street underground station in central London. The full address for the famous wax museum is Marylebone Rd, Marylebone, London NW1 5LR
How to get to Madame Tussauds London:
By Underground - the attraction is a two-minute walk away from Baker Street tube station, which serves the Bakerloo, Circle, Jubilee, Metropolitan and Hammersmith & City lines, making it a short, easy journey from anywhere on the central London tube network.
By Bus - the bus routes 13, 18, 27, 30, 74, 82, 113, 139, 189, 205, 274 and 453 travel to Madame Tussauds.
By Train - the nearest rail station is Marylebone Station, which is a 10-minute walk away from Madame Tussauds. Euston, St. Pancras, Paddington, Victoria, Waterloo and Charing Cross mainline train stations are also all within five stops on the underground.
By Car - Marylebone Road is an extension of the A40, one of the major routes in and out of London. Marylebone Road joins up with the Euston Road which passes by Kings Cross. Q-Park car parking is available nearby on Harley Street and Oxford Street.
What are the opening hours for Madame Tussauds?
Madame Tussauds is typically open seven days a week. The museum generally opens at 9:00 each morning and closes between 16:00 and 18:00 each evening. View the full opening times calendar here.
What are the best times to visit Madame Tussauds?
The quieter times of the day to visit are generally towards first admission at 09:00, or towards late afternoon close to last admission between 16:00 to 18:00, however this isn't always guaranteed.
How long does Madame Tussauds take?
Madame Tussauds London is a walk-through attraction and has no time restrictions, so you can enjoy the experience in your own time. Most people take around two hours to go through all areas of the attraction, including the Spirit of London ride, Marvel experience and the immersive Star Wars Experience.
Which door should I enter through?
Buy or collect your tickets at Door One and enter via Door Two. If you already have your tickets printed you can go straight to Door Two to enter the attraction.
How many zones does Madame Tussauds have?
Madame Tussauds London offers 15 exciting interactive zones.
Are accessible facilities available?
Yes, Madame Tussauds is designed to be as accessible as possible for all guests who have special access requirements. The majority of facilities are accessible however the Spirit of London ride requires ability to walk unaided for up to 40 steps. Two-for-one essential companion/carer tickets are available for eligible guests. Please note that only three wheelchair users permitted in the attraction at any one time due to safety reasons.
For general access queries, visit Ticketmaster's access help page.
How do I book tickets for Madame Tussauds?
The easiest way to book Madame Tussauds tickets is online in advance. Save time and money by booking online - view tickets here. Madame Tussauds tickets through Ticketmaster Official are verified and safe to buy.
How much are tickets for Madame Tussauds?
Standard ticket prices start from £29, subject to availability. View latest ticket prices in our tickets section.
Are there age restrictions for Madame Tussauds in London?
The attraction is family-friendly and suitable for all ages, however some of the interactive zones have set age limits. There is an age limit of 8 and over for the Sherlock Holmes Experience, and 15 and over for the Alien: Escape experience. Children aged 15 years or under must be accompanied into the attraction with an adult aged 18 years or over.
Can you take in food to Madame Tussauds?
Yes, you are allowed to take food and soft drinks into the attraction. There are a variety of food and drink options to experience including alcoholic and non-alcoholic beverages, snacks at the 4D cinema and afternoon tea with the Queen.
Please note that Ticketmaster can only deal with questions and issues regarding tickets. For all other enquiries, please visit the Madame Tussauds London website or contact them directly.