Events
International Events
1 Events
About
Slowcore pioneers built around the haunting harmonies of Alan Sparhawk and Mimi Parker
Order Low's new album HEY WHAT here
While the rest of the world was lining the pockets of otolaryngologists with earth-quaking monolithic slabs of grunge, in Duluth Minnesota, Low were discovering the resounding impact of quiet. Formed in 1993 by husband and wife Alan Sparhawk (vocals, guitar) and Mimi Parker (vocals, drums) with bassist John Nichols, the band's barely audible slowcore demanded careful attention, if even just to hear what was going on.
Low's hushed, drone-like ambience, elevated by Sparhawk and Parker's atmospheric harmonies, was first evident on their haunting 1994 debut I Could Live In Hope. Zak Sally replaced Nichols for 1995's Long Division and a third album followed a year later in the shape of The Curtain Hits The Cast. Low remained prolific through the rest of the decade, from the revered 1999 album Secret Name to a near-hit with their cover of Little Drummer Boy.
Things We Lost In The Fire got the new millennium off to an incredibly strong start for Low. Their seventh album, The Great Destroyer, found the band signed to grunge's spiritual home Sub Pop, of all places. Whether by coincidence or design, it also saw an expansion in the band's sonic palette. They then addressed the war in Iraq on their most political album yet, 2007's Drums And Guns.  
Sally was replaced by Steve Garrington for 2011's C'mon, a positively lush, melodic and uncharacteristically optimistic album by Low's standards, produced by Matt Beckley (Katy Perry, Avril Lavigne) and featuring Nels Cline (Wilco) on guitar. It marked the start of a remarkable run of critically adored albums, continuing through The Invisible Way (produced by another Wilco member, Jeff Tweedy), Ones And Sixes and 2018's electronic and dissonant Double Negative.
In 2021, the band announced their 13th album HEY WHAT, preceded by the single Days Like These. To support it, Low announced a UK tour for April 2022 with shows in Manchester, London and Bristol.
News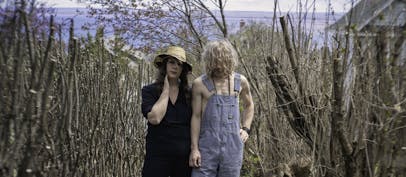 Low announce new album and UK tour
The acclaimed slowcore band fronted by Alan Sparhawk and Mimi Parker have announced HEY WHAT will arrive on 10 September 2021. Low will visit the UK in April 2022 for live dates in Manchester, London and Bristol.