Pre-Register
Register here to be the first to hear about Lovebox 2021 news and tickets.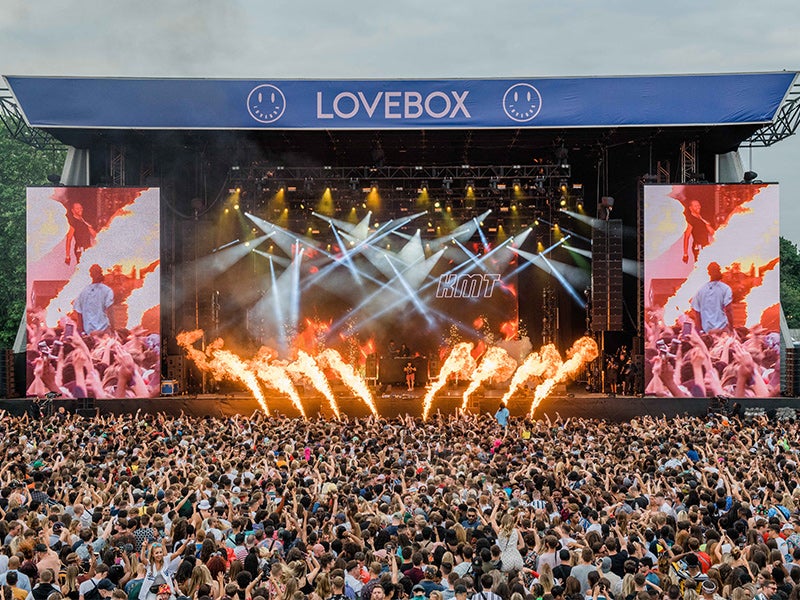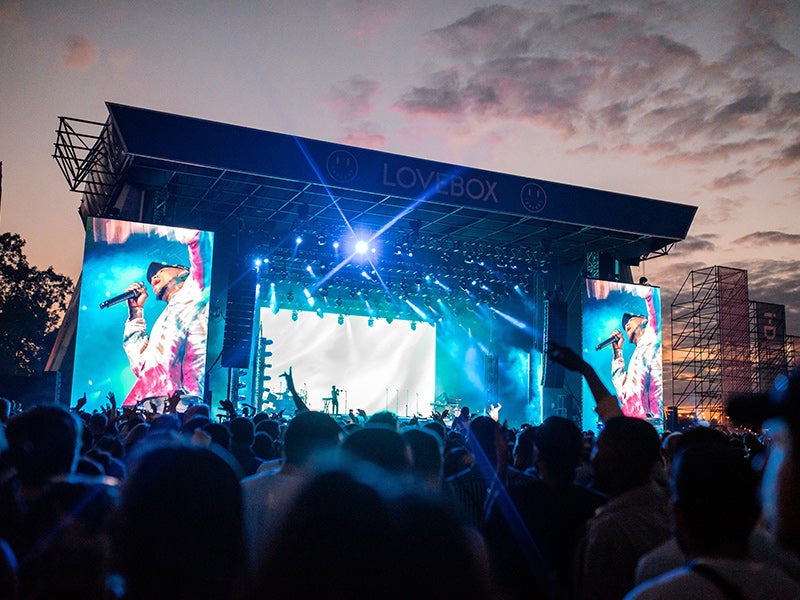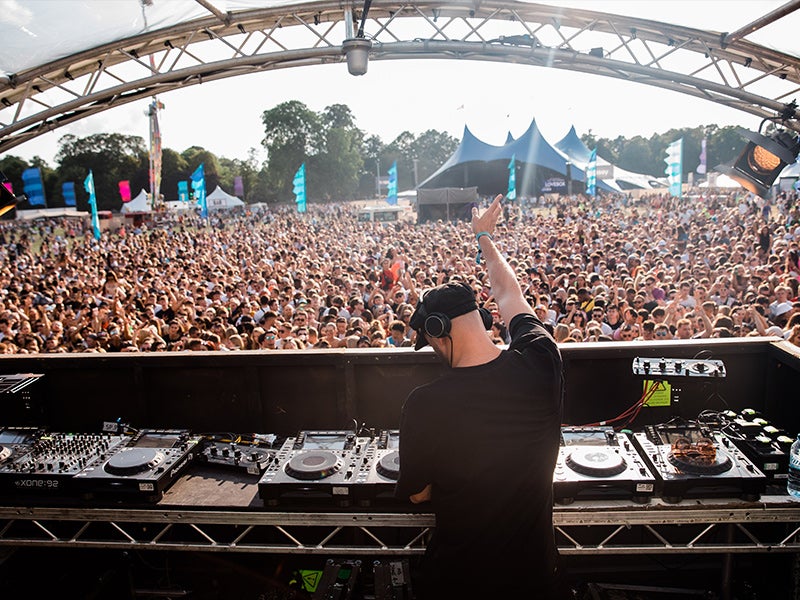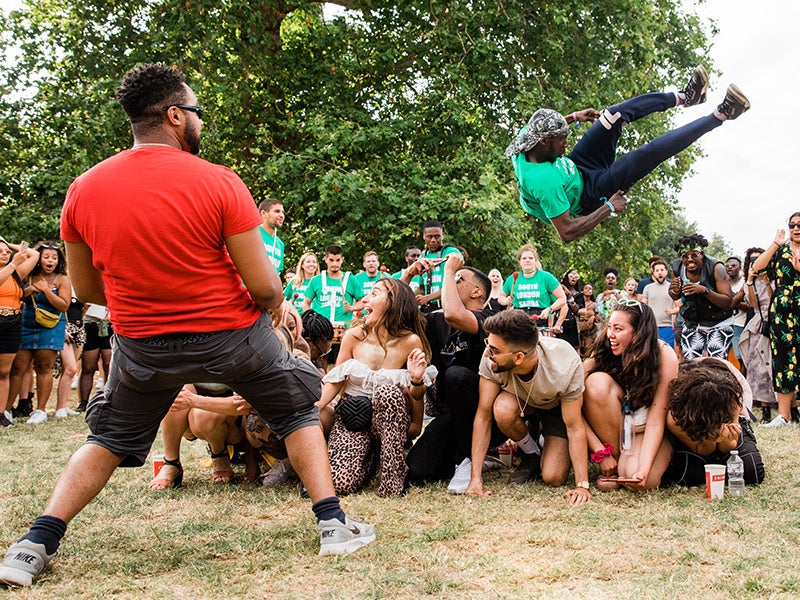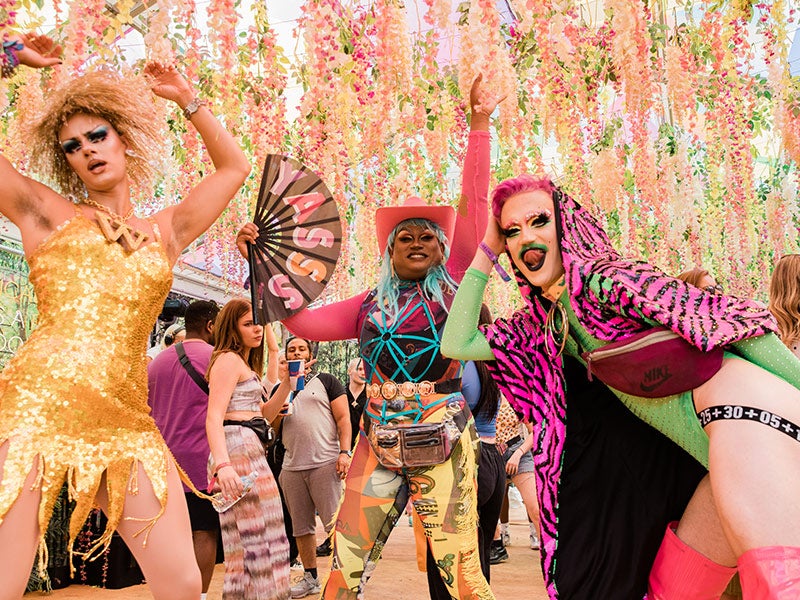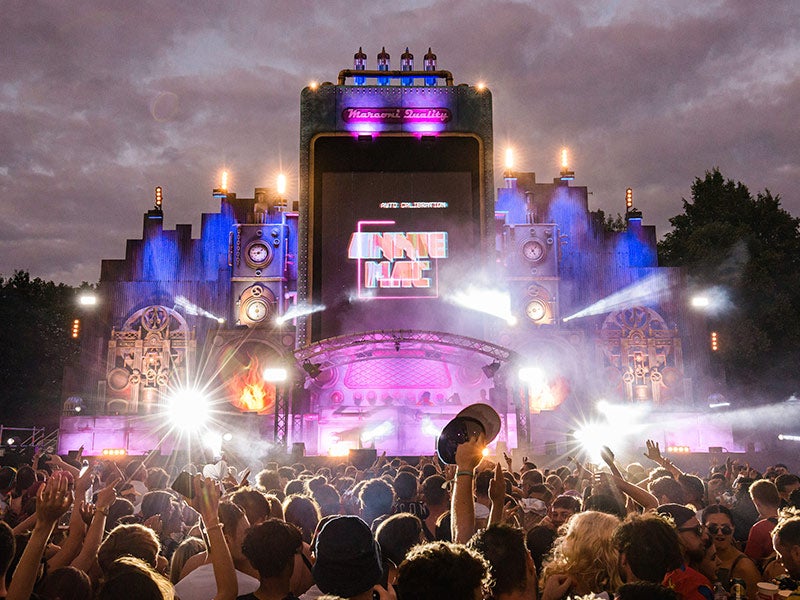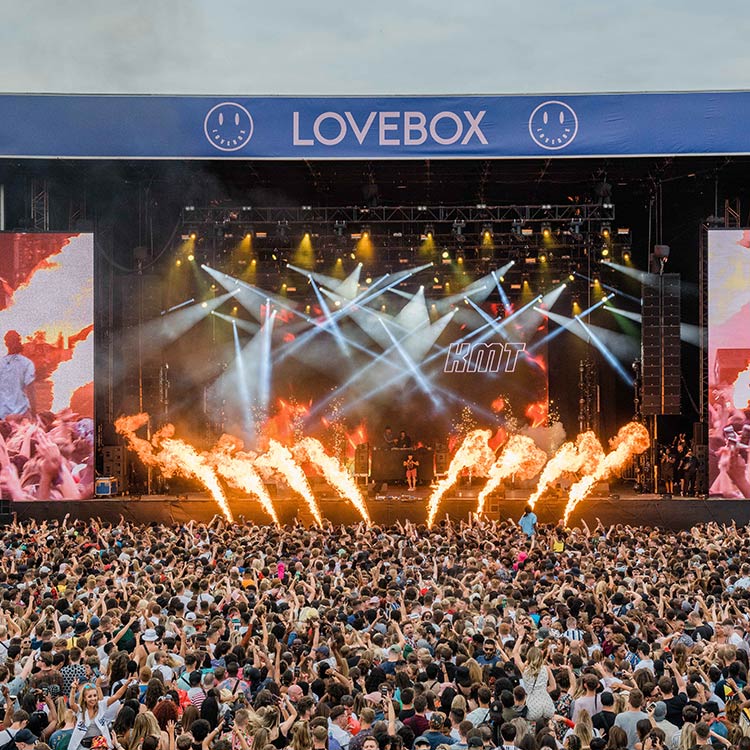 ABOUT LOVEBOX FESTIVAL
Lovebox is a three-day UK music festival which takes place in London's Gunnersbury Park from 11 - 13 June 2021. The newly expanded festival features some of the top pop, hip-hop, RnB, grime and rap musicians along with incredible house and dance music acts and DJs across the weekend. Now a key highlight of the London festival calendar, get ready for spectacular scenes of music madness as Lovebox Festival returns in 2021.
The top London festival has come a long way since its origin in 2002 as a club night and was co-founded by none other than dance DJ legends Groove Armada. Over its rich festival history, Lovebox has taken place in different venues across London, including Clapham Common, a 12-year stint in Victoria Park and the event currently takes place at West London's Gunnersbury Park since 2018. Lovebox 2019 featured incredible performances from Chance the Rapper, Solange, Loyle Carner, Brockhampton and Four Tet over the sunny July weekend.
ACCESSIBILITY
Lovebox Festival welcomes disabled guests and those with special access needs and strives to make the show as accessible for everyone.
There is a 2-for-1 ticket policy for eligible guests who require an essential companion. Please buy your own ticket first and then apply for a second complimentary ticket though the access form below.
---
Lovebox accessibility:
---
Lovebox Festival Features
FAQs
When is Lovebox Festival taking place?
Lovebox festival takes place on Friday 11, Saturday 12 & Sunday 13 June 2021.
Where is Lovebox Festival and how can I get there?
Via public transport:
Take the London Underground District and Piccadilly Lines to Acton Town station (this is designated station for the event).
Lovebox 2019 is located in Gunnersbury Park and it is a seven-minute walk from Acton Town station to the park's main entrance.
Please note: scheduled bus services and routes will be disrupted in the area around the park. Customers are advised to look for alternative methods of transport when leaving the festival.
By Taxi: There will be a taxi rank within the park. Pre-book private hire vehicles will be allowed to access this area post-event.
By Car: Do not drive to Lovebox. There are no parking facilities at the event in the roads surrounding Gunnersbury Park
When does the onsite box office open?
Friday - 12:00 - 20:00.
Saturday - 11:00 - 20:00.
Sunday - 11:00 - 20:00.
Please get down as early as possible when picking up your tickets to avoid queues.
I can't find my ticket?
Make sure to check your emails and junk folder.
You must have your ticket barcode ready to be scanned on entry. Please download before getting to the park.
If you still can't find your ticket, please contact your ticket provider.
Where can I find set times?
All set times can be found on the official Lovebox app which will be made available shortly before the festival. This is so you can stay up to date with any changes which may occur.
What bag can I bring to Lovebox?
Please bring a bag no bigger than A4 size. Large bags will not be allowed into the arena. There are lockers located outside the arena for larger bags, subject to availability. The size of the lockers are 350mm x 350mm x 450mm (14" x 14" x 18"). Please note, you cannot book lockers in advance.
When will my tickets arrive?
Physical tickets will be posted up to 10 days before the event. Mobile tickets will be delivered prior to the event in your Ticketmaster account/app. In the unlikely reason they still haven't arrived up to 3 days before the event, please get in touch with Ticketmaster through our help page.
Can I attend Lovebox if I am under 18?
Lovebox has an age restriction of 16+ only. Under 18s must be accompanied by a person over 18 years of age and photographic ID is required. Ticket holders aged 18 or over can only accompany a maximum of four under 18's to the festival.
Does Lovebox 2021 have camping?
Unfortunately, there are no camping facilities at Lovebox but public transport makes it easy to get to the festival site on both days of the event.
Can I take in my own food and drink to Lovebox?
You are allowed to drink and eat in the park outside the perimeter of the festival and in the queuing lanes (and we would advise that you bring water to drink in the queueing lanes). Once you reach the search lanes you cannot take in any food or drink apart from one empty bottle to fill at our water taps. There is a wide range of delicious food and drinks stalls within the festival.
Can I smoke at Lovebox?
The same regulations apply at Lovebox as the rest of the country. You can smoke in the open air but not inside big tops and tents. Look out for the 'No Smoking' signs.
If I leave Lovebox can I get back in?
No, there is no re-entry into the festival whatsoever.
What time is last entry to Lovebox?
Last entry to Lovebox is 8pm – we don't want you to miss out so please make sure you are in the queue sufficiently in advance of this time.
Are dogs allowed into the event?
No pets are allowed within the event site. Assistance Dogs, however, will be permitted.
Where can I find my lost property?
Any lost property handed in will be taken to the Lost Property Tent. Any lost property will be safely stored and a log of any items handed in. After the event has finished you can email lostproperty@wavesltd.org with a description of your item in the heading. Lost property is managed post event so no collection is available. Items will be sent 1st Class recorded delivery at a cost to the customer.
Couldn't find the answer you were looking for?
Contact us anytime using the following email address: info@loveboxfestival.com
Ticketmaster has published their State Of Play Festivals report for 2019 which delves into all aspects of UK festivals. Check out the festival findings here based on research from over 4,000 fans.