The Queen's Walk, Bishop's, London
The London Dungeon
About The London Dungeon
The London Dungeon is one of London's top tourist attractions and has delighted audiences with laughs, screams and cutting-edge storytelling for almost 40 years. The live walkthrough experience features 360-degree sets, 17 interactive shows, 19 actors, 2 thrilling underground rides and covers 1000 years of London's murky past.
Located in the County Hall building on the Thames' South Bank, you will be guided through the attraction by professional actors who bring prominent London characters to life. Come face to face with sinister figures such as Jack The Ripper and Sweeney Todd as you move from show to show. Relive historical moments such as, the Great Plague and Guy Fawkes' Gunpowder Plot and prepare to escape from the Great Fire of London or Newgate Prison, lest you find yourself in the Torture Chamber – this fully themed and authentic experience has it all.
On your journey through The London Dungeon, you'll pass through the Whitechapel Labyrinth of misty East London streets and navigate your way through the spooky mirror maze. Take a water ride through Traitors' Gate and experience the thrilling drop before you relax with a drink in Victorian pub The Tavern.
With theatrical themes, scary special effects and state-of-the-art storytelling, this isn't your typical history lesson. Make memories with family and friends as you feel, hear, smell and see the past as you never have before. With fun, frights and so much more, it's time to delve into the dark past of the capital deep within The London Dungeon.
The London Dungeon Photo Gallery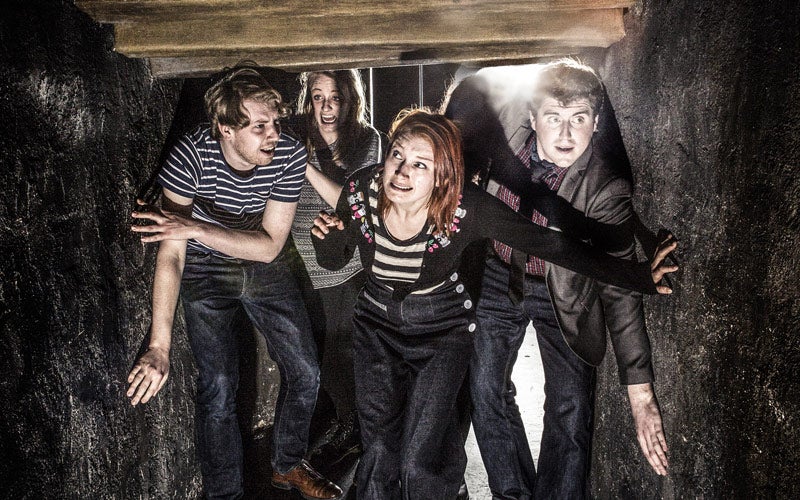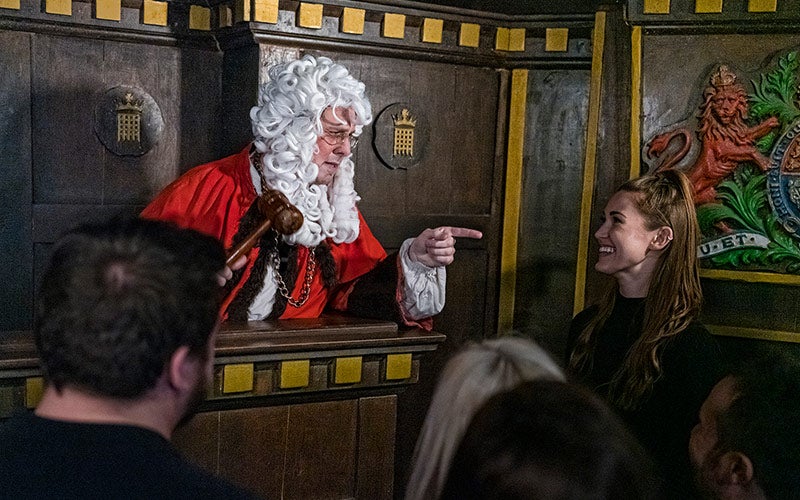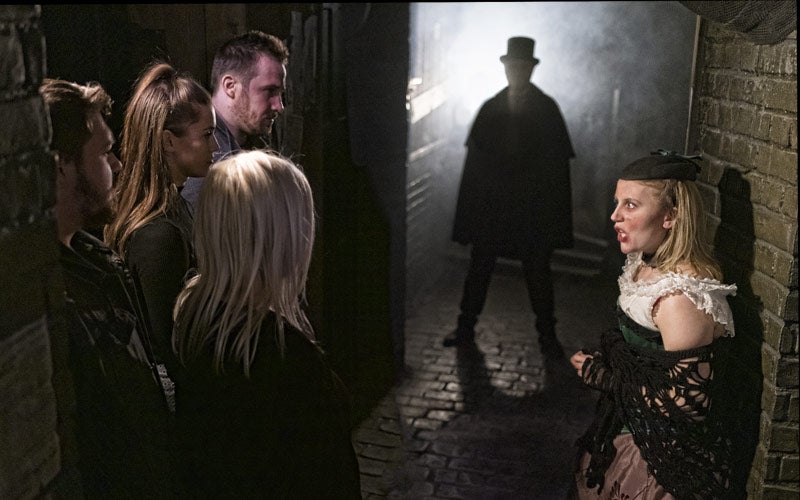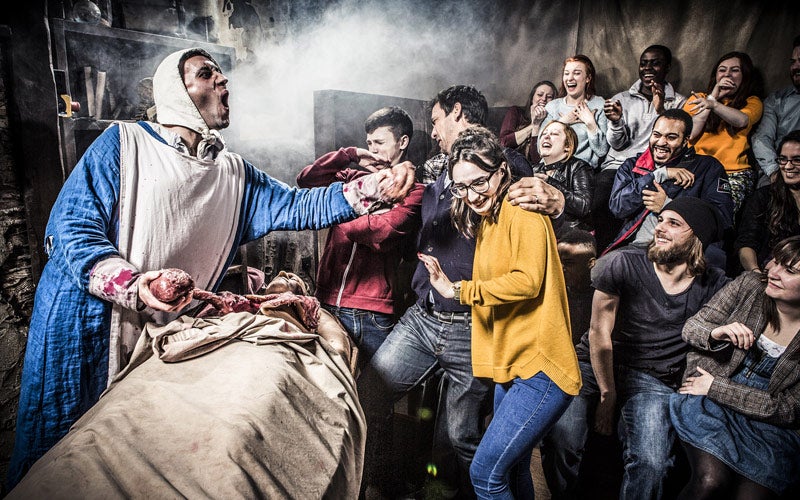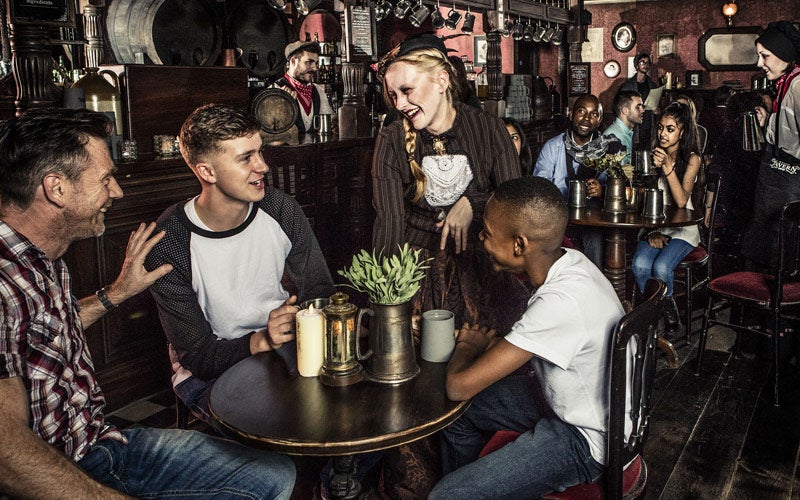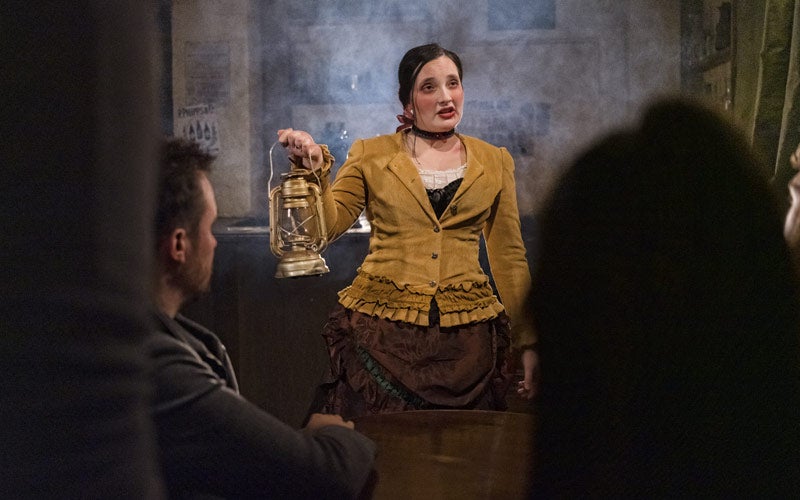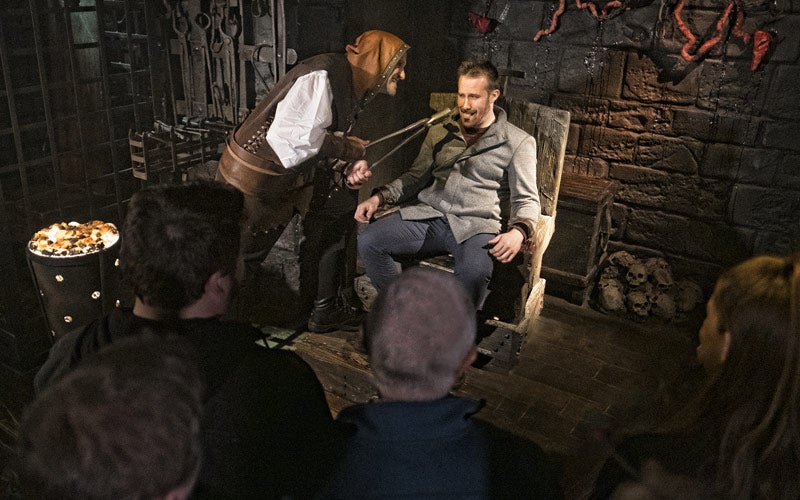 The London Dungeon London Address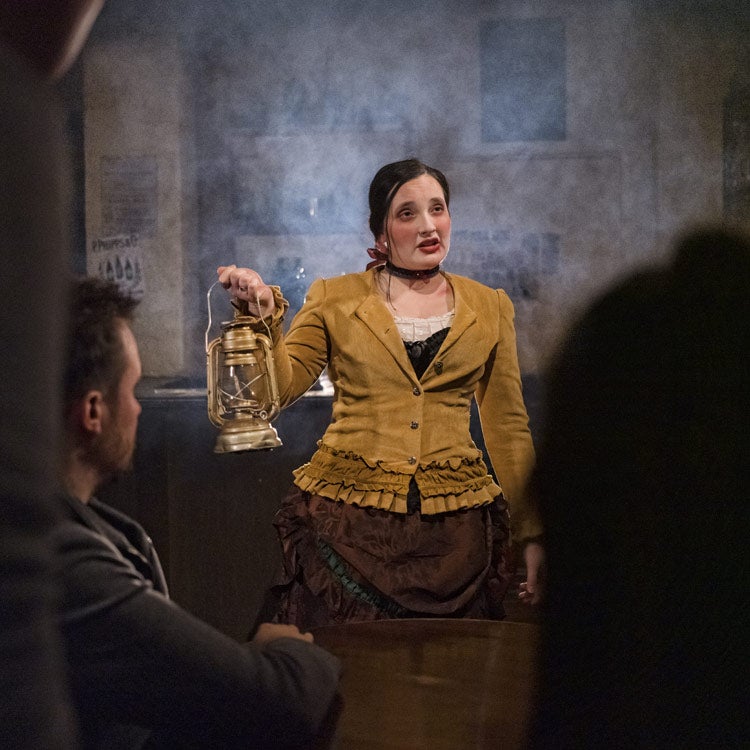 The London Dungeon Address
County Hall Riverside Building, Westminster Bridge Rd, London, SE1 7PB
Get Directions
The London Dungeon FAQs
What are The London Dungeon opening hours?
London Dungeon are open seven days a week. The Dungeons generally open between 10:00 and 11:00 each morning and close between 16:00 and 18:00 each evening.
Where is The London Dungeon based?
The London Dungeon are located in the County Hall building on the River Thames South Bank sharing a building with SEA LIFE Centre and Shrek's Adventure. The full address is The London Dungeon, County Hall, Riverside Building, Westminster Bridge Rd, London, SE1 7PB.
How to get to The London Dungeon:
By Underground – the nearest Underground stations within walking distance are Waterloo (Northern, Jubilee, Waterloo & City and Bakerloo lines), Embankment (Circle, District, Northern and Bakerloo lines), Charing Cross (Northern and Bakerloo lines) and Westminster (Circle, District and Jubilee lines).
By Bus – along with sightseeing bus tours, you can also take the 211, 77, 381 bus routes and the RV1 bus route to the dungeons.
By Train – the closest railway stations are Waterloo Station, which is a five-minute walk, and Charing Cross Station, which is a 15-minute walk.
By Boat – choose from services departing from The O2, Bankside, Embankment, Blackfriars, London Bridge, Tower, Canary Wharf, Hilton Docklands, Masthouse Terrace, Greenwich, Royal Arsenal Woolwich, St. Katherine's or Westminster Piers.
By Car – Q-Park in Westminster is the nearest car park. Please note that the attraction is located in the ULEZ Congestion Charge Zone.
What attractions are at The London Dungeon?
The Descent
The Tyrant Boat Ride
The City Gates
Guy Fawkes' Gunpowder Plot
The Torture Chamber
The Plague Doctor
Escape The Great Fire of London
Mrs Lovett's Pie Shop
Sweeney Todd
Mitre Square
Whitechapel Labyrinth
Jack The Ripper
The Courtroom
Escape from Newgate Prison
Drop Dead: Drop Ride
The Tavern
Hide and Seek
Please note that shows and rides are subject to change.
What happens at The London Dungeon?
The London Dungeon brings together an amazing cast of theatrical actors, special effects, stages, scenes and rides in a truly unique an exciting walk-through experience that you see, hear, touch, smell and feel. It's hilarious fun and it's sometimes a bit scary. There are full 360 degree sets with gripping storytelling, 19 interactive shows, 20 live actors, 1000 years of history, two awesome rides and state of the art theming and special effects.
How long do The London Dungeon tours last?
The attraction takes approximately two hours to experience. The timeslot you select is the time you need to arrive at The London Dungeon. Please note that there will be a wait time before your tour begins.
What age is The London Dungeon experience suitable for?
The recommended minimum age limit for The London Dungeon is 12 years and older. The attraction can be scary and takes place in dark environment with loud noises, so it is up to the discretion of the parent or guardian to decide if their child is old enough for the experience.
Are accessible facilities available at The London Dungeon?
Yes, the venue is accessible and two-for-one essential companion/carer tickets are available for eligible guests with the correct documentation. The London Dungeon experience is largely delivered by actors and voiceover audio, often in low light levels, so guests with low vision, a visual impairment or hearing difficulties may struggle to experience the attraction fully.
Some of the experiences can be scary, so please speak to a member of staff if you have any concerns prior to the experience. Assistance dogs are permitted but due to safety regulations are not permitted on rides
Will I be required to wear a mask or face covering?
Yes, you must bring a mask or face covering with you. You will be required to wear it at the attraction.
What safety measures are in place to protect against the spread of viruses?
In addition to requiring masks and face coverings, several new safety measures have been introduced. This includes the following:
All tickets are digital so you must pre-book your visit.
All payments are contactless wherever possible.
Parking directions have been posted to allow for distancing.
Temperature checks are conducted prior to entry.
New signage with safety measures and instructions has been installed.
Enhanced cleaning takes place throughout the day.
New deep cleaning measures have been introduced in the event a person presents symptoms consistent with COVID-19. (Please note if you have symptoms or are feeling unwell, do not visit.)
Hand sanitiser is available for guests to use throughout the premises.
Employees will be wearing PPE.
Menu offerings in any food outlets feature "grab & go" options.
The capacity has been reduced to allow for social distancing.
How can I practice social distancing?
You can practice social distancing by remaining with your family and friends while keeping a safe distance from other guests.
In order to minimise contact with other parties, there will be empty rows and seats on various rides and attractions.
Some things may be unavailable or have restrictions on the number of guests to ensure social distancing – especially indoor experiences such as shops and restaurants.
Can I bring in food and drinks?
You can purchase food and drinks in the Tavern at the end of the tour. However, food and drink are not permitted while you are inside The London Dungeon
Please note that Ticketmaster can only deal with questions and issues regarding tickets. For all other enquiries regarding the show, please visit the The London Dungeon website or contact them directly.