Alternative and Indie
Laura Marling
Events
We're sorry, but we couldn't find any events
About
English indie folk singer-songwriter
Laura Beatrice Marling was born in Hampshire, England, on 1 February 1990. Her father, Sir Charles William Somerset Marling, was himself something of an amateur singer/songwriter and owner of a recording studio. He taught her to play the acoustic guitar when she was three years old and she went on to learn the bass and piano. Her early love of music led her to write songs throughout her childhood and aged 16 she left home to go to London and establish her musical career.

Marling quickly found a network of like-minded contemporaries in West London, including Mumford & Sons and Johnny Flynn. She was invited to join the band Noah and the Whale as a backing singer and sang on their 2008 album, Peaceful the World Lays Me Down, as well as on The Rakes' album, 10 New Messages, before leaving to pursue a solo career.

After touring the UK extensively, she signed to the Virgin record label and released her first album, Alas I Cannot Swim, in 2008. It was an immediate success and earned her a nomination for the Mercury Prize. She then embarked on the Night Terror tour and was invited to open for Adam Green and Jamie T.
Marling released her second album, the Ethan Johns-produced I Speak Because I Can, in 2010. It got to number three in the UK albums chart and received a Mercury Music Prize nomination. A Creature I Don't Know, her third studio album, followed in 2011 and won Marling the Best Female Solo Artist prize at the BRIT Awards that year.
Once I Was An Eagle came out in 2013 and immediately went to number three in the UK album charts and saw Marling receive yet another Mercury Prize nomination. Following the album's release, Marling relocated to Los Angeles but returned to London to record her fifth album, the slightly electrified Short Movie, released in 2015.
Marling remained in LA for her sixth album, Semper Femina, recorded with singer songwriter and producer Blake Mills. Named after a tattoo Marling had gotten years earlier, it marked a return to the hushed, Joni Mitchell-influenced acoustic folk of her early records. Marling received her first Grammy nomination for the album. She then teamed up with Mike Lindsay of Tunng to form the band LUMP. They released their self-titled debut in 2018.
In 2020, Marling released her seventh album, Song For Our Daughter. The album, inspired by Maya Angelou's essay collection Letter To My Daughter, reunited Marling with producer Ethan Johns.
In March 2021, Laura Marling revealed plans to tour the UK off the back of Songs For Our Daughter. The 12 UK headline dates in October 2021 would be her first in five years.
News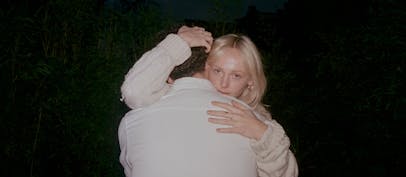 Laura Marling announces UK tour
Laura Marling has revealed plans for 13 headline shows in the UK and Ireland, beginning on 4 October 2021 in Birmingham and winding up with a show at London's Roundhouse on 20 October. Tickets go on sale from 26 March 2021.