Events
International Events
2 Events
About
Soulful Icelandic rockers famous for their electrifying performances
Get the album Surface Sounds here
Known for the way they gorgeously blend folk, country, rock and blues, the five-piece KALEO have become one of Iceland's most successful music exports. Formed in Mosfellsbær in 2012, the band is comprised of frontman Jökull Júlíusson (aka JJ Julius Son), bassist Daniel Kristjansson, drummer David Antonsson, guitarist Rubin Pollock and harmonica player Þorleifur Gaukur Davíðsson.
They released their debut eponymous album in 2013 and followed it with A/B in 2016. Within the span of those three short years, KALEO scored a trifecta of hits including Way Down We Go, No Good (which received a Grammy nomination) and All The Pretty Girls. Their songs also appeared in a trailer for the film Logan and on television shows like Suits, Grey's Anatomy and Riverdale. In addition, KALEO had relocated to Austin, Texas after being signed to Atlantic Records.
Their isolated heritage has inspired their unique majestic rock sound. Throughout 2016 and 2017, the band embarked on a pair of tours – the Handprint Tour and the Express Tour – which saw them travel the world playing every kind of venue ranging from nightclubs to stadiums, with stops for summer festivals such as Coachella and Bonnaroo. KALEO also opened a series of stadium dates for The Rolling Stones plus performed a stellar set at 2018's Lollapalooza in São Paulo, Brazil.
In 2020, the band released the lead single I Want More, trailed in early 2021 by the track Break My Baby. KALEO's third album Surface Sounds arrived April 2021, accompanied by a video for the song Skinny featuring JJ Julius Son performing in front of an erupting volcano.
The band have made several of their music videos in stunning locations in Iceland including on a rock by Þrídrangar lighthouse, inside the dormant Þríhnúkagígur volcano and on an iceberg in the middle of Jökulsárlón glacial lagoon.
In 2021, KALEO announced three UK shows in June 2022 as part of their worldwide Fight Or Flight Tour.
News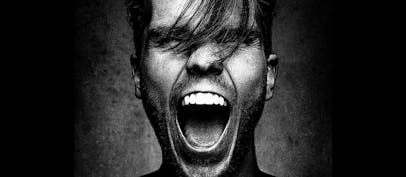 KALEO announce 2022 UK dates
The Icelandic rock band are bringing their Fight Or Flight Tour to Manchester, Birmingham and London in June 2022. Tickets go on sale from 09:00 on Friday 25 June 2021.
FAQS
KALEO are bringing their Fight Or Flight Tour to the UK from 17 – 24 June 2022.

KALEO are playing three shows on their 2022 UK tour at the following venues:

O2 Victoria Warehouse, Manchester
O2 Academy Birmingham
Eventim Apollo, London

Tickets for KALEO's 2022 tour dates go on sale from 09:00 on Friday 25 June 2021.