Events
International Events
1 Events
Loaded 17 out of 17 events
About
Critically acclaimed Nottingham troubadour
Jake Bugg's route to the top was one steeped in the classics. Equal parts Britpop swagger and Dylan-esque poetic romanticism, the Nottingham-born singer songwriter was only 17 when his music started to turn heads. A track uploaded to BBC Introducing got him airplay in his native East Midlands, which in turn led to a slot at Glastonbury and support slots with Lana Del Ray and fellow Introducing alumnus Michael Kiwanuka.
Bugg was paired with Snow Patrol and Reindeer Section acolyte Iain Archer for his self-titled 2012 debut. The sullen, shaggy-haired youth staring out from the sepia-toned cover belied a remarkably assured talent within. Bugg's songs with Archer folded rock's building blocks of blues and folk into deceptively simple songs, touching on classics from The Hollies to The La's along the way.
Singles Lightning Bolt and Trouble Town marked the teenager as more the finished article than a prospect. The latter went on to be used as the theme song to Sally Wainwright's hit TV series Happy Valley. Nominations for the BRIT Awards and the Mercury Music Prize followed.
For his second album, Bugg decamped to America to record with producer extraordinaire Rick Rubin. Named after Rubin's studio, Shangri La found Bugg embracing a more electrified sound than his debut, the presence of Elvis Costello's drummer Pete Thomas and Bugg's popped collar on the cover signalling a defiant turn towards classic rock n' roll.
A more remarkable about turn occurred on Bugg's third record, 2016's electronic-tinged On My One, recorded with another in-demand producer in Jacknife Lee (The Killers, U2, R.E.M.). Reviews paled in comparison to his previous albums. 
Album number four found Bugg in Nashville with Dan Auerbach of the Black Keys. Together, the two recorded Bugg's fourth full-length, Hearts That Strain. Released in 2017, it showcased Bugg's love for classic pop songwriters such as Lee Hazelwood and Jimmy Webb, alongside his devotion to Dylan and the British invasion sounds of The Hollies and Gerry & The Pacemakers. That November, Bugg became the shirt sponsor for a month of his beloved Notts County.
In 2020, Bugg released three new songs Rabbit Hole, Saviour Of The City and All I Need, teasing the possibility of a new album. That was later confirmed as his fifth full length, Saturday Night, Sunday Morning.
In March 2021, Jake Bugg announced news of a UK tour set for March and April 2022, including gigs in Newcastle, Hull, Manchester, Sheffield, Birmingham, Norwich, Cardiff, Oxford and London.
News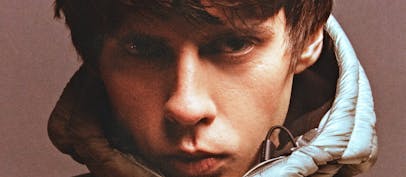 Jake Bugg announces UK tour and new album
Nottingham singer songwriter Jake Bugg has announced a UK-wide tour in support of his upcoming album, Saturday Night, Sunday Morning. The album, Bugg's fifth, is set for release on 20 August 2021.
FAQS
Jake Bugg has announced a UK tour beginning on 14 March 2022.

Jake Bugg has announced a tour in March and April 2022, stopping in the following UK cities:

Newcastle
Leeds
Hull
Manchester
Sheffield
Edinburgh
Glasgow
Birmingham
Norwich
Nottingham
Cardiff
Bristol
Oxford
Southampton
London

Tickets for Jake Bugg's 2022 shows go on sale from 09:00 on Friday, 26 March 2021.