Events
Loaded 11 out of 11 events
About
Storytelling artist combining country, folk and rock
Born in Northumberland, Jade Elizabeth Bird moved around a lot as a child because her dad was in the military. Her parents separated when she was only seven years old, with her mum raising her in Wales at the home of her grandmother, who had also split from her husband.
Bird started taking piano lessons at the age of eight and by the time she was a teenager had taught herself to play acoustic guitar. Songwriting came naturally to her because it was the way she got through her early domestic upheaval as well as her mum's succession of unacceptable boyfriends.
In the mid 2010s, Bird attended The BRIT School in Croydon. While at the creative arts institution, she regularly performed concerts and even recorded a demo before graduating that led to her being signed by Glassnote Records. Inspired by artists like Joni Mitchell, Stevie Nicks, Dolly Parton, Patti Smith and Alanis Morissette, Bird had already built up a catalogue of music blending honest and heartfelt lyrics with her expressive voice.
In 2017, Bird spent time in the US opening shows for Brent Cobb and appearing in a showcase at Austin's South By Southwest music festival. She also recorded and released her first EP, Something American.
After returning to the UK, Bird was a finalist for the 2018 BBC Sound Of award and later released the lead singles, Lottery and Uh Huh, from her self-titled debut album. She went back to the US as well and continued to increase her following there by appearing in the line-up for Stagecoach 2018 and later supporting Father John Misty and Jason Isbell on tour.
When Jade Bird came out in April 2019, among its 12 tracks were the popular songs I Get No Joy, Love Has All Been Done Before, My Motto, Side Effects and Going Gone. Later that spring, she supported indie rocker Hozier on his Wasteland, Baby! Tour.
Due to the coronavirus pandemic, Bird's 2020 tour was cancelled and she focused on writing as well as played a couple of livestream gigs for Microsoft's RE: Surface project and the Come Together Mental Health Music Festival.
Also because of the outbreak, Bird struggled to make her sophomore album, Different Kinds Of Light, due for release on 13 August 2021. Unable to record in the UK, she worked on it across the pond at various times while in upstate New York, quarantining in Mexico or holed up in a studio in Nashville. Bird unveiled the lead single Headstart in November 2020, followed by the title single in May 2021. On 1 June 2021, she confirmed three headline dates in the UK for March 2022.
News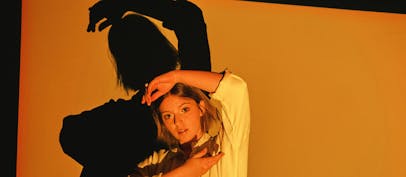 Jade Bird announces spring 2022 UK tour
The singer-songwriter is supporting her sophomore album Different Kinds Of Light with a tour in March 2022 that will stop in London, Cardiff, Birmingham, Bristol, Liverpool, Manchester, Newcastle, Glasgow and Leeds. Tickets go on sale from 09:00 on F
FAQS
Jade Bird is touring the UK from 26 – 29 March 2022 in support of her new album Different Kinds Of Light.

Jade Bird will be visiting the following UK cities in 2022:

Liverpool
Manchester
Newcastle

Tickets for Jade Bird's 2022 tour dates go on sale from 09:00 on Friday 11 June 2021.