Events
International Events
1 Events
About
Electronic duo that make soul-tinged music with conversational lyrics
Get the album Let's Just Say The World Ended A Week From Now, What Would You Do? here
Having met each other on their first day at university, Andy Clutterbuck and James Hatcher went on to form HONNE, which means "true feelings" in Japanese. They were still music students in London when their first two EPs – Warm On A Cold Night and All In The Value – came out in quick succession in autumn 2014.
With Clutterbuck on vocals and Hatcher on keyboards, both write and produce their dreamy electronic-meets-R&B sound that takes inspiration from Radiohead, Arctic Monkeys, Modeselektor and Michael Jackson. The duo liked exploring ways to create music without using expensive equipment or having to go into a recording studio.
In 2015, HONNE unveiled two more EPs, Coastal Love and Over Lover, which were launched on their own Tatemae imprint through Atlantic Records. Early that year they'd played a couple of sold-out headline gigs in London as well as performed on the BBC Introducing stage at BBC Radio 1's Big Weekend, while summer was spent appearing at festivals throughout Europe plus The Great Escape and Latitude in the UK.
Just a year later – having built up an extensive fan base at home and abroad – HONNE came out with their critically acclaimed debut album Warm On A Cold Night, which peaked at No.37 on the UK albums chart and went multi-platinum in several countries in Asia. It featured the song No Place Like Home with vocals from JONES. Shortly after, the collaborative single Someone That Loves You with Izzy Bizu was revealed.
In summer 2018, following the release of the double single I Just Wanna Go Back and Me & You made with Tom Misch, their sophomore album Love Me/Love Me Not arrived. HONNE hit the road for an extensive tour that included legs in the UK, North America, Europe and Asia.
Written over three weeks in Los Angeles, the mixtape No Song Without You was released in summer 2020. Its title track had been inspired by the wedding speech of Clutterbuck's wife and was accompanied by an adorable animated video by illustrator Holly Warbuton.
HONNE kicked off summer 2021 with a series of singles – Part 1: WWYD?, What Would You Do? with Pink Sweat$, IDGAF About Pain and Now I'm Alone featuring Panama's Sofía Valdés.
With their third studio album Let's Just Say The World Ended A Week From Now, What Would You Do? set to be released on 22 October 2021, HONNE announced two UK shows to support it in Manchester and London from 27 – 28 April 2022.
News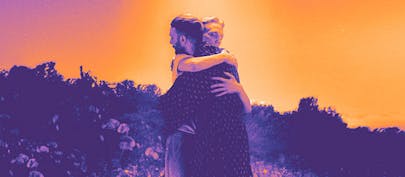 HONNE announce 2022 shows
The electronic music duo are coming to Manchester and London on 27 and 28 April 2022, respectively. Tickets go on sale from 09:00 on Friday 8 September 2021.
FAQS
HONNE are playing two UK shows on 27 and 28 April 2022.

HONNE will be visiting the following UK cities on their 2021 tour:

Tickets for HONNE's 2022 tour dates go on sale from 09:00 on Friday 8 September 2021.