Better Days are coming and Hideaway Cinema are here to make it a summer to remember!
Beautiful and iconic locations across the UK provide the perfect backdrop for a festival of film. Screening not only classics such as Dirty Dancing, Back To The Future, Grease and The Greatest Showman, but also brand new theatrical releases!
Line-up
Line-up:
The Greatest Showman
Dirty Dancing
Tinker Tailor Soldier Spy
The Suicide Squad
In The Heights
Breakfast Club
Tom & Jerry
Space Jam: A New Legacy
Grease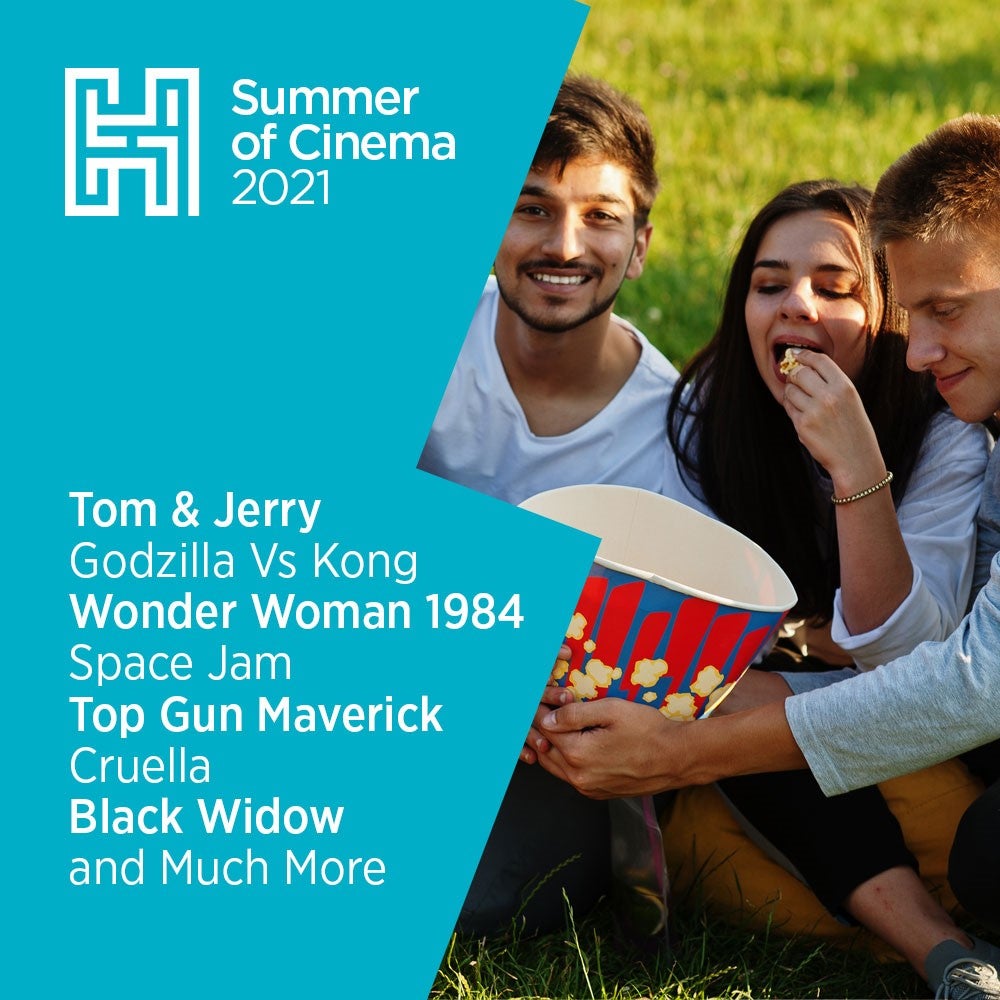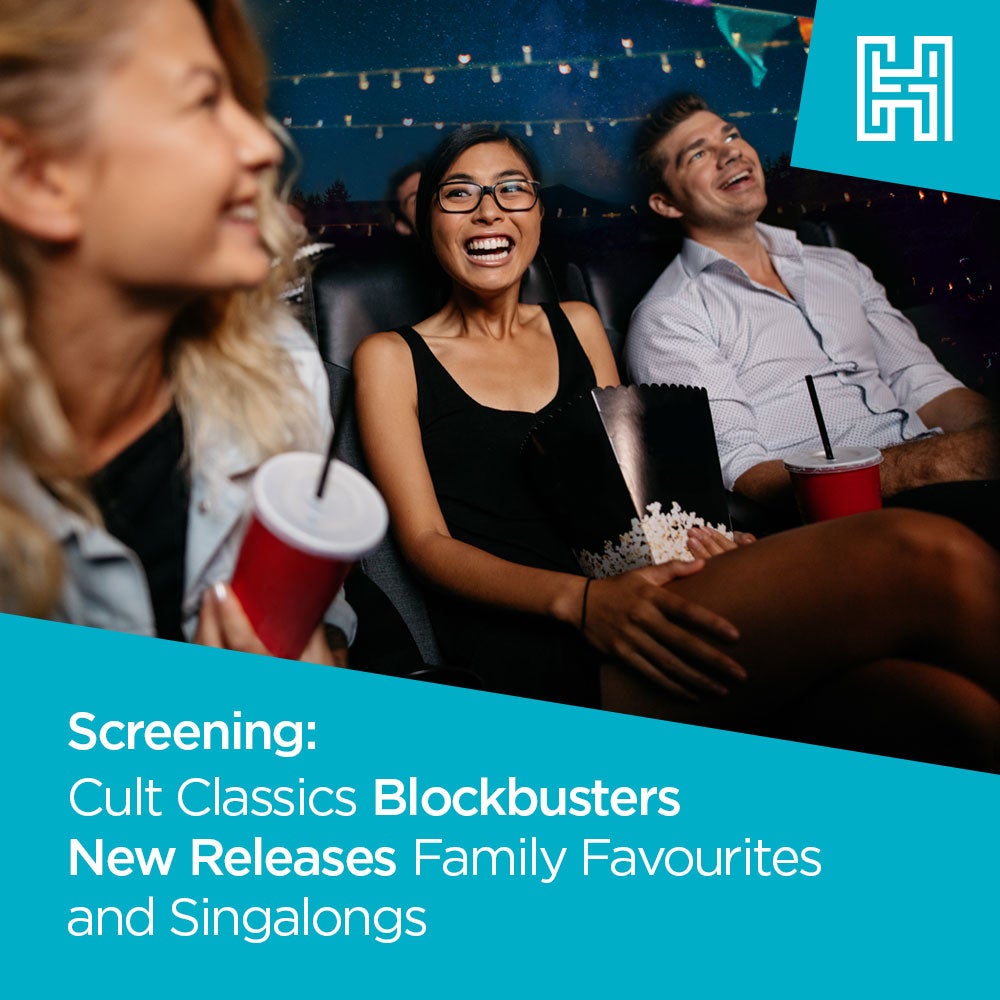 About Hideaway Cinema
HIDEAWAY CINEMA launches a fresh new programme for 2021, kicking off with an outdoor screening of Wonder Woman 1984 on 20 May at the Honourable Artillery Company (HAC) London. This finally gives film fans an opportunity to enjoy the feature on the big screen after its planned theatrical run was cut short due to the pandemic.
HIDEAWAY CINEMA's combination of cutting edge technology and relationships with studio bosses will enable them to screen new releases, such as Godzilla Vs Kong, Tom and Jerry and Space Jam when they will still be showing in theatres (two weeks after initial release).
Creating a unique cinematic experience for its audiences, HIDEAWAY CINEMA has partnered with venues which will showcase films against the backdrop of some of the country's most iconic and beautiful locations. The outdoor cinema venture started as a regional project in the south west of England, and over the last year it has grown exponentially to offer their experiential moments nationwide.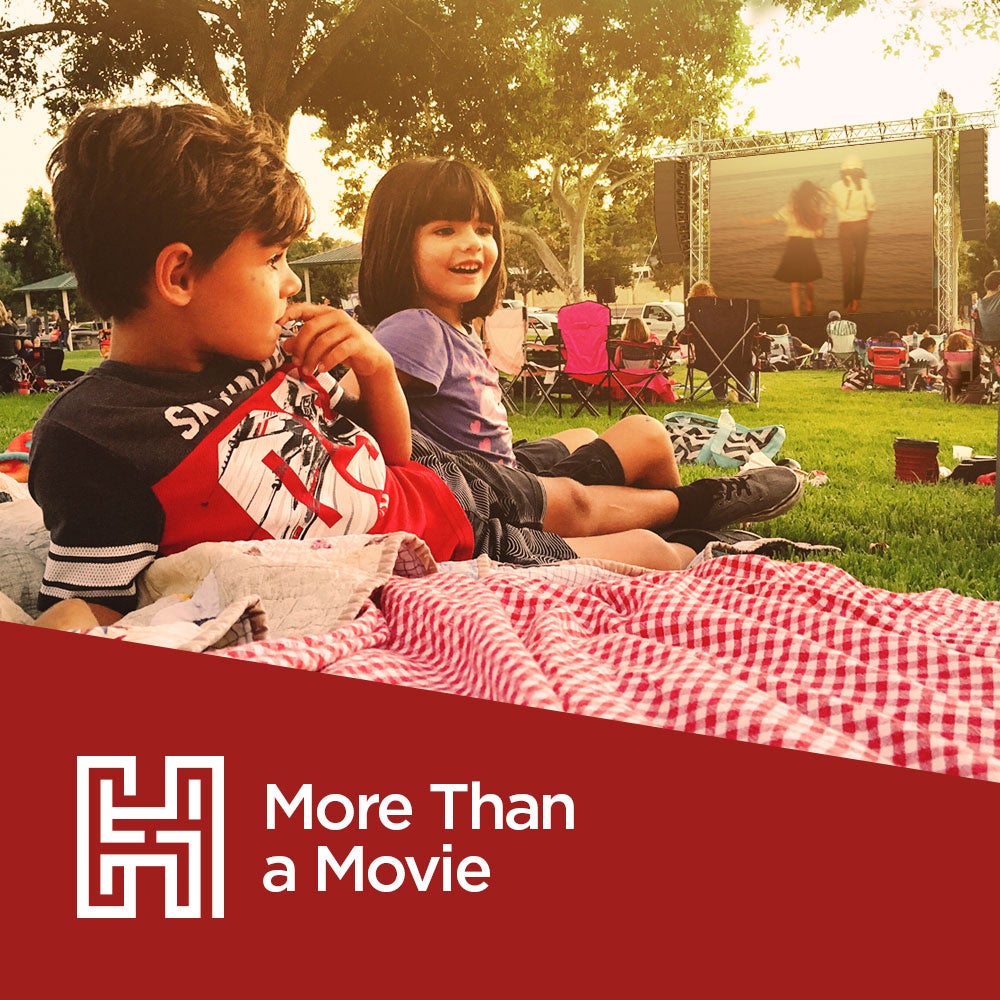 ACCESSIBILITY
Hideaway Cinema is committed to making our events as accessible as possible for all our customers. In working closely with our partner venues, we are always looking to make our events an inclusive space for everyone. For accessibility information or if you have any questions please visit:
hideawaycinema.com/accessibility
FAQS
What happens if it rains?
As they say, 'the show must go on! We are well prepared with fully IP rated technology and crew ready for any eventuality. Please check the forecast on the day of the screening and come suitably dressed for the occasion. If high winds or electrical storms are forecasted, please keep an eye on our social media and your devices as we may text or email with weather updates if required.
Are children allowed to attend?
Absolutely! Guests of any age can attend, those under 15 must be accompanied by an adult over the age of 18. The film certification always applies to our entry policy, so please make sure the film is suitable for you and guests and of the correct certification. We reserve the rights to refuse entry at all times.
When can I arrive?
This varies depending on the event location and in particular if public access is required before our screenings. Our venues are often in beautiful and historic locations so should the opportunity arise we encourage all our guests to take in their surroundings before the show.
What time does the film start?
The beauty of ultra-high res LED technology, no more waiting for the sun to set! All films will start at the advertised time on the website and the event description.
Is seating provided?
Our Gold-Circle and VIP tickets come with a luxury deck chair or directors chair depending on the event location. For standard ticket holders camping chairs will be available for both hire and purchase (subject to availability) on-site should you wish not to bring your own.
Will there be subtitles?
Any screenings not in English will always have subtitles. For hard of hearing guests please contact us and we will endeavour to provide additional support where we can.
Can I bring my dog?
In general, only registered assistance dogs are allowed on site. From time to time there can be exceptions depending on the event location and will be highlighted in the event description and website. If you have questions please do not hesitate to get in touch.
Is on-site parking available?
We will always try to partner with venues that are either centrally located or have ample parking on site. Please read the event description for full details or drop us a message on our socials and our team will happily point you in the right direction.
Are there toilet facilities on site?
Toilet facilities will be available at all of our venues. Some may be provided by the venue and will have their own dedicated queuing and one-way system in place, please follow these at all times. On occasion, we may provide additional individual toilets, these will be placed a minimum of 2m apart between each cubicle. Please use the hand sanitiser stations provided both before and after using the facilities to help stop the spread of the virus.
Can I smoke or vape at the event?
Smoking is not permitted inside the viewing area. If you wish to smoke, please speak to one of our stewards who will allow you to leave the main site to smoke and then readmit when you have finished. Please dispose of your rubbish using the bins provided. Vaping on-site is subject to location and usually at the discretion of our partner venue. Please speak to a steward if you would like to vape and they will be able to advise you further.
Will there be wheelchair access?
Yes, all of our sites have wheelchair access, please contact us if you or your party require any additional assistance on site.
Do I need a paper ticket?
All of our ticketing is done electronically so you will not be sent a physical ticket. You can either print your e-tickets or simply download them to your phone or tablet, these will be scanned by our event stewards on admission
What happens if I forget my ticket?
Fear not, we hold a record of all bookings so if you forget your e-ticket our stewards are able to take your details and admit you to the event.
Can I buy a ticket on the door?
All of our screenings are ticket only events. This is particularly important at the moment as it provides us with all the information we need to create a socially distanced seating plan in order to keep you and your guests safe. From time to time there may be some additional tickets available after the event is listed as 'sold out' online, this is because it may take a while for a ticketing platform to update after we may have re-organised the seating plan subject to the number of pods and type of pods sold. If you have any questions please feel free to drop us a message on our socials.
Do young children have to have a ticket?
Children under 3 come free to all of our shows. Our Kids Club shows are suitable for children of varying ages and will have a dedicated ticket tariff depending on the screening, this will be clearly highlighted on the website and in the event description.
Can I get a refund for my ticket?
All tickets are non-refundable, once the tickets are purchased, those funds go directly into providing the highest quality cinematic experience. If you are looking to resell your ticket, we strongly recommend using a recognised ticket reselling website as there have been numerous fraud cases regarding Facebook selling pages. Refunds are only available if the event is cancelled and will be processed within 7 days of confirmation.
Creating a covid-secure event.
The pandemic has been such a challenge for us all in so many different ways. One of our greatest motivators is to provide you with that respite and escapism we have craved for such a long time. We have worked tirelessly to design an event that fully complies with UK government guidelines and want everyone to enjoy our shows safe in the knowledge we have done everything to create a covid-secure event.
Please also play your part by:
1. Always respecting the social distancing guidelines and following any one-way and queuing systems which have been put in place.
2. Not leaving your designated pod unless you need to use the facilities.
3. Not coming to the event if you have any COVID-19 symptoms or have been contacted by NHS track and trace and asked to self-isolate.
4. Only using contactless when purchasing any food or beverage.
Do I need to wear a face-covering at all times?
We always deliver our events in accordance with current UK government guidelines on social distancing. We request that you wear a face-covering at all times when moving throughout the site. Once you have been seated and the film has started you may remove your face-covering.
How do you manage social distancing on-site?
All tickets are purchased as pods in order to allow us to create a socially distanced seating plan prior to each event. Pods are only available in groups of 2,3,4,5 & 6 and will all be socially distanced to other pods. If you would like to book multiple pods you are welcome to, but please note we cannot guarantee that you will be seated next to one another and pods cannot be merged at any time. All pods will be appropriately spaced to allow for social distancing and with one-way systems in use so you can easily walk to and from the facilities and food and drink outlets.
Can I have people from outside my household in my pod?
Under current UK government guidelines, pods can only be shared with those from your household or support bubble. The seating will be laid out to allow for social distancing from other pods but you will not be socially distanced from those within your booking from 2-6.
Will there be food and drink available on site?
To create that authentic experience we always bring a dedicated concessions tent to provide all food and beverage traditionally associated with cinema including popcorn, sweets, chocolate, hot dogs, nachos and soft drinks. We also bring a gourmet substantial food offering through one of our many accredited caterers, this may vary from location to location so please check out the event page or website and see what's on the menu.
Can I bring my own food and drink?
We are governed by policies of our partner venues and unfortunately most venues we work with retain the rights to food and drink. For specific details on catering at each event please check the event page.