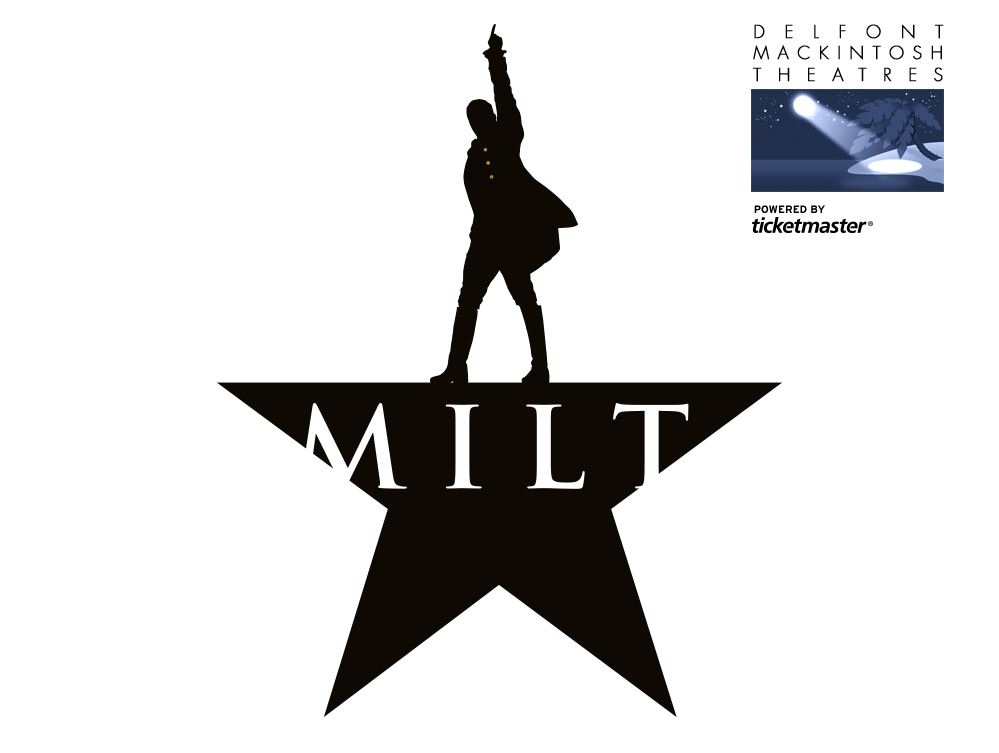 NOW BOOKING TO 15 DECEMBER 2018
For the latest news of ticket releases, join HAMILTON's official Social Media channels.
CLICK HERE FOR IMPORTANT TICKET INFORMATION »
INCLUDING
ALL TICKET RESALE IS STRICTLY FORBIDDEN
ADMISSION BY PRE-PAID CREDIT CARD OF ANY KIND IS NOT PERMITTED
NO TICKETS ARE ISSUED IN ADVANCE
THE CARD HOLDER MUST ATTEND THE PERFORMANCE
TICKET LIMIT - 6 PER PERSON
TICKET PRICES AND ACCESS BOOKINGS
Ticket Resale is Forbidden
The reselling of any HAMILTON ticket is strictly forbidden. Any HAMILTON ticket offered for resale either on or offline (including on all secondary ticket retail websites) will result in the entire original booking being cancelled. The original purchaser, their party and any subsequent purchasers will all be refused admission. No exceptions. If you have tickets which you can no longer use, contact Ticketmaster Customer Services who will cancel and refund them subject to a cancellation fee of £3.00 per ticket. Less than 48hrs before a performance, Ticketmaster will only refund tickets at the producers' discretion.
---
No Tickets Will Be Issued In Advance
Hamilton is operating Paperless Ticketing, powered by Ticketmaster. At the end of your transaction you will receive a simple email confirming your purchase. No physical tickets will be issued in advance. Then, on arrival at the theatre for the performance, you will be required to present your original payment card, your original email confirmation and government issued photo ID. Your card will then be swiped to produce your tickets. The original card holder must attend the performance.
---
Ticket Limits and Fraudulent Transactions
Admission by pre-paid credit card of any kind is not permitted. Paperless ticketing means that the link between the ID of the original cardholder and that of the person attending is maintained. Therefore cards which do not bear the cardholder name will be refused admission - without exception.
There is a strict ticket limit of SIX TICKETS PER PERSON, PER BOOKING PERIOD in order to give as many people as possible a fair chance to buy tickets for HAMILTON.
BOOKING PERIOD ONE - Until Saturday 28 July 2018
BOOKING PERIOD TWO - Monday 30 July until Saturday 15 December 2018
PLEASE NOTE that all transactions that are detected as bot purchases or patrons attempting actions in order to purchase tickets in excess of the ticket limits will result in all transactions being cancelled without consideration.
---
Access Bookings
If you have special Access requirements, please click here. If you are requesting Wheelchair Access seating, once you have completed the form we will deal with all requests in strict order of receipt and will contact you within 10 working days.
For Non-Wheelchair-Ambulant Access Ticketing only, please call 0800 988 4440 (9am-6pm Monday-Friday, 10.30am-3.30pm Saturday, closed Sunday).
Captioned Performances Thursday 4th October 2018 (2.30pm and 7.30pm)
Audio Described Performances Saturday 10th November (2.30pm) and Monday 12th November (7.30pm)
To book, please call Ticketmaster Access Information on 0800 988 4440 (times as above)
---
Unfortunately you cannot use the Ticketmaster app to purchase Hamilton Paperless Tickets. For the best purchase experience, please refer to desktop view where possible.
Please ensure you have read all of our HAMILTON TICKETS FAQs before proceeding with your purchase.
To book please contact Ticketmaster Access Information. Or fill in the form here
---
BOOKING PERIOD ONE -
to 28 July 2018
£20.00, £37.50, £57.50, £75.00 and £89.50
Premium Seats £200
BOOKING PERIOD TWO -
30 July - 15 December 2018
£20.00, £37.50, £57.50, £75.00 and £100.00
Premium Seats £150 / £200 (and £250 on Thursday, Friday & Saturday evenings)
BOX SEATS
Rear Stalls Boxes (each holds 4): £100 per seat (£125 from 30 July) - includes Butler Service*
Rear Royal Circle 'Matcham' Box (holds 4): £75.00 per seat - includes Butler Service* (limited vertical viewing due to circle overhang)
Rear Royal Circle 'Victoria & Albert' Boxes (each holds 4): £57.50 per seat (limited vertical viewing due to circle overhang)
Side Grand Circle Boxes (each hold 2): £37.50 per seat (side view)

* A dedicated member of the Victoria Palace Theatre's staff will be on hand to take orders pre show and deliver drinks to your box. Drink costs are additional.
For information about Hospitality and Ticket Packages, please visit here
FURTHER OPPORTUNTIES TO BUY HAMILTON TICKETS
Late Release Premium Tickets - A limited number of Premium tickets will be released online at 12 noon every Monday for all of the following week's performances.
Hospitality and Ticket Packages for more information visit here.
Daily £10 Lottery Tickets will be limited to 2 per person. Further detail can be found here.
Grand Circle Standing Tickets are subject to licence and not yet available. Further details to be announced.
Please follow our Twitter account or Facebook page to receive the latest news updates and advance details of any new ticket releases.

BOOK TICKETS
For best chance of securing tickets select 'Hamilton paperless premium ticket' when selecting ticket type
TICKET AVAILABILITY BY PRICE
TICKET AVAILABILITY BY MONTH
Top