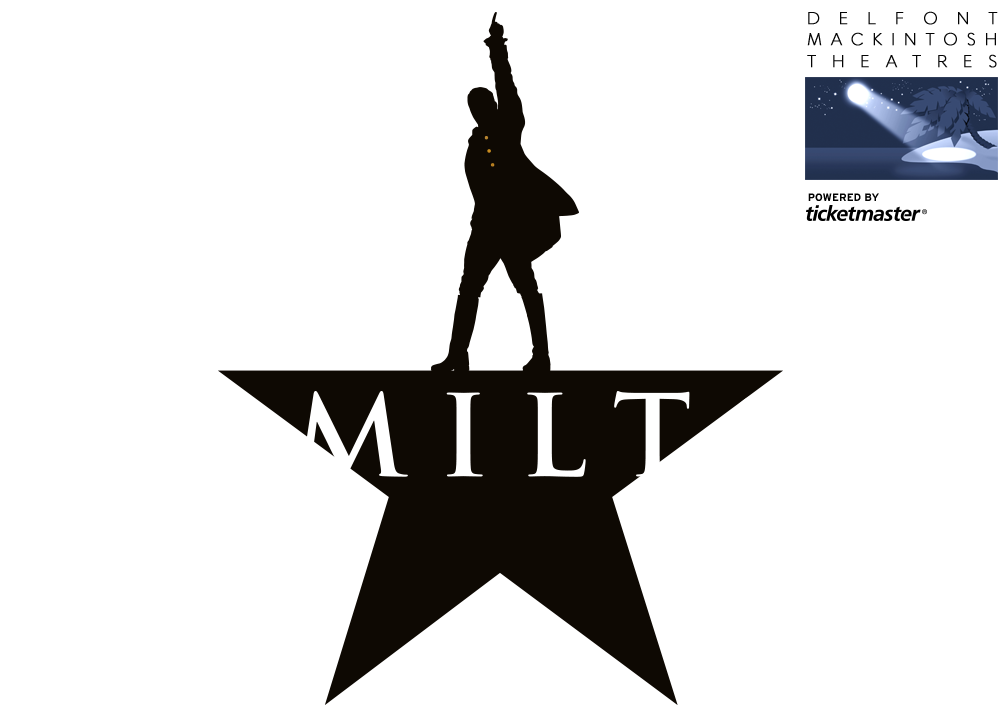 HAMILTON TICKETS LONDON - IMPORTANT INFORMATION
HAMILTON IS OPERATING PAPERLESS TICKETING FOR ALL PERFORMANCES UNTIL 30 NOVEMBER.
All ticket resale is strictly forbidden. No tickets are issued in advance. The card holder must attend the performance with the card and photo ID. Admission by pre-paid credit card of any kind is forbidden. There is a strict ticket limit of 6 tickets per-person, per booking period. All persons under the age of 16 must be accompanied by and sat next to the accompanying adult.
For full information about paperless ticketing, Access, resales and ticket prices, CLICK HERE »
---
GREAT SEATS FROM £75.00 AVAILABLE IN NOVEMBER
New tickets at all prices just released for 2 - 28 March 2020
Always check earlier dates for current availability and cancellations.
TO VIEW THE HAMILTON SEATING PLAN CLICK HERE »
5 WAYS TO BOOK TICKETS
4
SOLD OUT?
Premium Packages may still be available
READ MORE
5
Group Bookings
Tickets for groups of 10 or more
READ MORE
---
ABOUT HAMILTON THE MUSICAL LONDON
Hamilton is an award-winning West End musical production about the life of Alexander Hamilton, the American Founding Father. Taking place in London's Victoria Palace Theatre in the West End, the must-see musical covers the lifetime of Alexander and his role in shaping America's very foundations. Taking part in two acts, the play covers everything from his roots as an immigrant from the West Indies, to his rise to becoming the right-hand man of George Washington during the Revolutionary War.
The musical score of the play blends a mix of Broadway, rap, blues, jazz, R&B and hip hop, aptly reflecting modern America while telling the story of a pivotal point in America's history. With stunning lyrics, book and music curated by Lin-Manuel Miranda along with choreography from Andy Blankenbuehler, the production promises to showcase an amazing line up of talent. The show is directed by Thomas Kail and based on the biography 'Alexander Hamilton' by Ron Chernow, with Alex Lacamoire acting as co-arranger and in charge of orchestrations.
Along with Alexander Hamilton, the Hamilton musical characters also include Hercules Mulligan, James Madison, Eliza Hamilton, Marquis de Lafayette, Thomas Jefferson, John Laurens, Aaron Burr, Peggy Schuyler, Maria Reynolds and Philip Hamilton. The play also includes characters Angelica Schuyler, George Washington and King George.
Hamilton originally opened in New York's Public Theatre in 2015 to rave reviews. The musical has won many awards, including the Olivier award, Tony award and Grammy awards to name a few. In 2017 the Broadway production came to London and to its current home of Victoria Palace Theatre.
Hamilton Tickets are available now.
---
DISCOVER MORE
Discover more about Hamilton Here, including cast interviews and announcements
Click Here to Discover More
Hamilton Trailer
Watch the trailer for the hit show
Cast Interview
The West End Cast of Hamilton on why they love the hit musical
Jamael Westman Interview
Hamilton lead Jamael Wetman on the character and his West End career
---
FAQs - YOUR QUESTIONS ANSWERED
Where in London can I see Hamilton? How do I get there?
Hamilton UK takes place at Victoria Palace Theatre, Victoria St, Westminster in London with an address postcode of SW1E 5LA. To get to Victoria Palace Theatre, you can travel by:
By Rail - The nearest National rail is London Victoria which is located opposite the station on Victoria St.
By Tube/Underground - The nearest station is Victoria servicing the Central, District and Victoria lines, along with St James' Park which services the Central and District lines.
By Bus - You can get a bus to nearby Wilton road, including the 24, 52, 185 and 436. From Victoria Station you can get the 2, 16, 36, 38, 73, 82, 170, 507, C2, C10
By Car - Victoria Palace Theatre is involved with the Q Park scheme. The nearest participating car park is on Cumberland Street. You can get your car parking ticket validated at the theatre to save on the cost. Please note that the Theatre is within the London Congestion Charge Zone, which applies from 7:00 to 18:00.
By Taxi - There is a taxi rank at Victoria Station suitable for all drop offs.
Hamilton Dates and Times: What time does it start and end?
Performance times start at 19:30 from Monday to Saturday with an additional show on Thursdays and Saturday at 14:30. There is a ticket limit of six per person during the booking period. You can book tickets from now through 2019 until March 2020
How long does the Hamilton musical last?
The performance runs for 2 hours 45 minutes, including a 15-minute break interval.
Is the Hamilton musical family friendly?
Hamilton is a great show to see with the family but is suitable for older children who are aged 10 and above, due to the show containing some strong language. Under 16's must be accompanied and seated with an adult and have their own tickets. Children under 4 are not permitted entry.
What do I need to know about paperless ticketing?
Hamilton operates paperless ticketing for all performances until 30 November 2019. This is in order to combat unauthorised profiteering by resellers and ticket touts and to protect you from having to pay highly inflated prices. Ticket resale is strictly forbidden, and no tickets are issued in advance. The card holder must attend with photo ID and pre-paid credit cards are not admitted. Read more about paperless ticketing here.
What do I need to bring with me on the night for paperless ticketing?
You need to bring three things in order to access Hamilton with paperless ticketing:
1. You are required to present your pre-visit email, which you will have received 24 hours prior to the performance confirming details of your booking. This is not a ticket.
2. You also need to bring the payment card used to make the original purchase. The payment card you use to purchase tickets will gain you admission to the theatre on the night and your card will be swiped to produce seat location slips. The cardholder must attend the performance to gain entry.
3. You need to bring a government issued photo ID such as driving licence or passport.
How much are Hamilton tickets?
There are a number of ticket types to choose from at varying price points. There are tickets available from £20, £37.50, £57.50. £75.00 and £100.00. There are also premium tickets, group tickets and hospitality tickets available. All tickets and prices are subject to availability.
When will I receive my tickets?
There are no physical tickets for performances up until 30 November 2019 due to paperless ticketing. For performances from 2 December onwards, tickets will be posted to UK addresses one week before the show. Tickets will not be posted overseas but can be collected from the box office on the day of the performance up to 90 minutes ahead of the show.
Head to our help page for more ticket information.
Are accessible tickets available?
Yes, access seating is available for wheelchair access ticketing. For performances up to 30 November, please fill out the Wheelchair Access Request Form for wheelchair access only. All requests are subject to Access seating availability and will be dealt with in order of receipt. For Non-Wheelchair-Ambulant Access Ticketing only, please call 0800 988 4440, between 9:00- 18:00 Monday-Friday and 10:30 - 15:30 Saturday.
For performances from 2 December onwards, visit Delmont Mackintosh Theatres access information here. Read more about accessible tickets here.
Are Hamilton tickets refundable? Can Hamilton tickets be resold?
Tickets cannot be re-sold and it is strictly forbidden. If you have a legitimate reason for cancelling, please contact the original point of purchase such as Ticketmaster Customer Services, to exchange or have your tickets refunded up to 48 hours before the performance. If it is less than 48 hours, contact customer services but tickets will only be refunded at the producer's discretion.
What do I do if I cannot find my confirmation email?
Contact Ticketmaster Customer Services if you have a six or seven digit booking reference number followed by the code UK1, for example 12-34567/UK1.
What are the Box Office hours?
Box office hours are Monday - Wednesday and Friday at 10:00 until 17:30. Thursday and Saturday box office hours are from 10:00 to 12:30 and 15:00 until 17:15.
Terms and Conditions
All Hamilton tickets are subject to the terms and conditions of Delfont Mackintosh Theatres Ltd, the venue owner. Terms and Conditions are available here.
Please note that Ticketmaster can only deal with questions and issues regarding tickets. For all other enquiries regarding the musical, please visit the Hamilton website or contact them directly. Further information is also available here.
Top