Alternative and Indie
Goldfrapp
Events
Loaded 12 out of 12 events
About
The London duo that transcends electronica
From being a dancer in her 20s, Alison Goldfrapp went on to study fine arts and create live performance pieces. She was introduced to Will Gregory in London in 1999 and, sharing a similar connection to music, they decided to write and perform together using her surname.
Goldfrapp released their debut album Felt Mountain in 2000. Mixing eclectic genres like folk, electronic, pop and even cabaret, it not only spawned the hits Lovely Head, Utopia, Pilots (On A Star) and Human, but also was nominated for a Mercury Prize. The pair spent the next two years touring the UK, Europe and North America in support of it.
Goldfrapp released five more studio albums in the decade that followed: 2003's Black Cherry, 2005's Supernature, 2008's Seventh Tree, 2010's Head First and 2013's Tales Of Us. Among the many top 20-charting songs were Strict Machine, Ooh La La, Number 1, Ride A White Horse and A&E. In addition, the duo racked up several Grammy and BRIT Award nominations plus won an Ivor Novello for Best Dance Single for Strict Machine.
In 2017, Goldfrapp released their seventh album Silver Eye, which boasted a lunar theme, with the moon representing a silver eye in the sky. It reached the No.6 spot on the UK albums chart.
Known for their danceable synth-pop as well as for creating vocals over cinematic soundscapes, Goldfrapp have also created the scores for films like My Summer Of Love and Nowhere Boy. 
In early March 2021, Goldfrapp announced their Felt Mountain – The 20th Year UK tour was moving to spring 2022, with more dates added.
News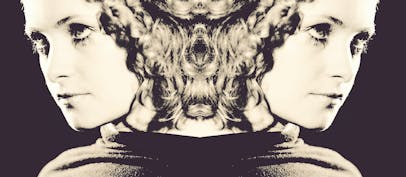 Goldfrapp reschedules tour
Felt Mountain – The 20th Year UK Tour has been moved to 2022 with more dates added.
FAQS
Goldfrapp is heading out on Felt Mountain – The 20th Year UK Tour from 31 March – 15 April 2022.

Goldfrapp will be visiting the following UK cities in 2021:

Oxford
Gateshead
Nottingham
Bath
Edinburgh
Manchester
Bexhill on Sea
Cambridge
Birmingham
London (for two shows)

Tickets for Goldfrapp's 2022 tour dates are on salel now. Original tickets remain valid for rescheduled dates.