Events
We're sorry, but we couldn't find any events
About
The laddish yet philosophical funnyman
Born Christopher Graham Collins, Frank Skinner grew up in the West Midlands with a passion for football and a problem with drinking.
After graduating from the University of Warwick with a master's degree in literature, he initially became a lecturer. However, in 1987 he decided to give stand-up a try and adopted his stage name from a Jack the Lad member of his father's pub dominoes team. That summer Skinner spent £400 of his last £435 booking a room at the Edinburgh Festival Fringe. Thanks to his newfound passion for performing and reconnecting with his Catholic faith, he managed to give up alcohol.
Skinner made his TV debut in 1988, and his laddish banter was not only met with lots of laughter but also 131 complaints. In 1991, he returned to Edinburgh Festival Fringe and took home the prestigious Perrier Award – beating out nominees Jack Dee and Eddie Izzard.
Skinner met fellow comedian David Baddiel in the early '90s, and the two went on to not only share a flat but also create the hit TV series Fantasy Football League, which ran from 1994 to 2004. Ahead of Euro 1996, they joined with the Lightning Seeds to co-write and record the popular football anthem Three Lions. The song reached No.1 that year and again when they re-recorded it for World Cup 1998.
In 1995 Skinner also launched The Frank Skinner Show, which set the tone for modern-day chat programmes by mixing an initial stand-up segment with celebrity interviews. He hosted the show for a decade. Among his other TV credits, he appeared in the talk show Baddiel And Skinner Unplanned from 2000 – 2005, starred in Frank Skinner's Opinionated from 2010 – 2011, hosted the game show Room 101 from 2012 – 2018 and landed a guest spot in an episode of Doctor Who in 2014.
In 2014, Skinner returned to Edinburgh Festival Fringe with Man In A Suit and later took the show across the UK, selling out a run at London's Soho Theatre and a five-week residency at the Leicester Square Theatre in 2015. 
In addition to television and stand-up, he's published several books including 2002's autobiography Frank Skinner, 2009's Frank Skinner On The Road, 2012's Dispatches From The Sofa: The Collected Wisdom Of Frank Skinner, 2020's How To Enjoy Poetry and 2021's A Comedian's Prayer Book.
What's more, as England made their World Cup run in 2018, the song Three Lions, topped the singles chart for a fourth time. 
In 2019, Skinner returned to the road with his first live show in five years, Showbiz. Yet again he performed sold-out runs at both the Edinburgh Festival Fringe and London's Leicester Square Theatre. Critics gave Showbiz rave reviews with The Sunday Times calling it a "beautifully confessional new show" and "possibly his best show yet",  and the Evening Standard praising Skinner as "the king of stand-up".
Due to the coronavirus outbreak, Skinner's final run of Showbiz dates were rescheduled to 25 June – 3 October 2021.
News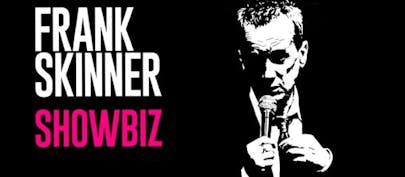 Frank Skinner confirms rescheduled dates
The comedian has moved his tour to 25 June – 3 October 2021. This is your last chance to catch Showbiz live on stage.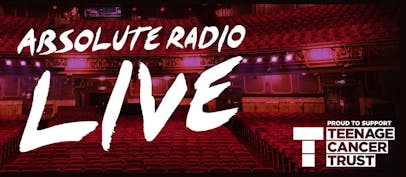 Frank Skinner announced as host for Absolute Radio Live 2021
The comedian and Absolute Radio presenter is returning once again to emcee an evening of comedy that will also raise money for Teenage Cancer Trust on 21 November 2021 at the London Palladium.
FAQS
Frank Skinner is taking his latest show Showbiz across the UK one last time from 25 June – 3 October 2021.

Catch Frank Skinner on his Showbiz tour in the following UK cities:

Reading
Bath
Plymouth
Poole
Northampton
Halifax
Leicester
Lincoln
Birmingham (for two dates)
Salford
Liverpool
Peterborough
Brighton
Blackpool

Frank Skinner debuted Showbiz at Edinburgh Festival Fringe in 2019. The show contains a mix of stories from his life and his 30-plus years as a stand-up comedian.

Tickets for Frank Skinner's 2021 Showbiz tour dates are on sale now. Original tickets remain valid for rescheduled dates.