Events
International Events
2 Events
Loaded 14 out of 14 events
About
Music prodigy and global singing superstar
An era-defining artist, Ed Sheeran has not only racked up a slew of accolades and awards for his music, but also broken several records for his tours. Born in Hebden Bridge, West Yorkshire, the ginger-haired musician grew up in Framlingham, Suffolk.
He started out in music at the age of four, singing in the church choir. Sheeran learned to play guitar when he was 11 and soon after started writing songs. He self-released an EP called Spinning Man in 2004 when he was just 14. Two years later, he moved to London and by 2009 had performed more than 300 gigs. Sheeran also continued to release EPs independently, with five under his belt by the time he was 19 years old. Following his next EP, No.5 Collaborations Project, Sheeran was signed to Asylum Records.
His hugely successful debut + (Plus) came out in 2011 and climbed to No.1 on the UK albums chart thanks to the success of lead singles The A Team, Lego House and You Need Me, I Don't Need You.
Then Sheeran began winning fans all around the world as an opening act – first on Snow Patrol's Fallen Empires Tour in 2012 and then on his close friend Taylor Swift's The Red Tour in 2013. In between those tours, he performed at the closing ceremony for the 2012 Summer Olympics in London.
What's more, Sheeran co-wrote and sang on the guitar ballad Everything Has Changed for Swift's fourth album Red, which would go on to be the biggest selling album of 2012. In late 2013, he unveiled I See Fire, which was featured on the soundtrack and in the credits for the film The Hobbit: The Desolation of Smaug. 
Sheeran's first No.1 single Sing, co-written and produced by Pharrell Williams, arrived 2014 ahead of the release of his sophomore album x (Multiply). Another massive success, it not only topped the UK albums chart and Billboard 200, but peaked at No.1 in 15 countries. In addition to Sing, the album boasted the chart-topping tracks Thinking Out Loud, Don't, Photograph, Afire Love, I'm A Mess and Bloodsteam with Rudimental. At the 2014 Grammy Awards, Sheeran was nominated for Best New Artist.
To promote x, Sheeran headed out on the x World Tour, which ran from 2014 throughout 2015 with shows on five continents. In 2015, x was nominated for Album of the Year at the Grammys, while Sheeran took home BRIT Awards for British Male Solo Artist and British Album of the Year as well as an Ivor Novello Award for Songwriter of the Year. In 2015, Sheeran also performed in Kansas City as the opening act for The Rolling Stones on their Zip Code Tour.
After such a monumental year and meteoric rise to stardom, Sheeran went on a year-long hiatus in 2016 that included a social media break.
When Sheeran's third album ÷ (Divide) arrived in early 2017, all 16 tracks flooded the UK singles chart. Containing Castle On The Hill, Galway Girl, Shape Of You, Perfect, Happier, Dive, New Man, What Do I Know and many more, he holds the record as the artist with the most simultaneous entries in the UK's official top 40.
In addition to embarking on a worldwide tour to support ÷, Sheeran played four shows at Wembley Stadium in 2018 and six huge homecoming shows in Leeds and Ipswich in 2019. When all was said and done, his Divide Tour encompassed 260 shows and set world records for the highest-grossing concert tour and the most tickets sold by a tour. Plus having played to over 1.1 million fans, Sheeran also lays claim to the biggest ever solo tour without a band.
In late 2019, he released his chart-topping collection of collaborations, called No.6 Collaborations Project. Among the guest-laden tracks are I Don't Care with Justin Bieber, Cross Me with Chance The Rapper, Antisocial with Travis Scott, Take Me Back To London with Stormzy and South Of The Border with Camila Cabello and Cardi B.
Throughout the '10s, Sheeran was awarded six BRITs, an MBE for his services to music and charity, four Ivor Novello Awards, four Grammys and seven Billboard Music Awards, among many others. The Official UK Charts Company also crowned him their Official No.1 Artist of the Decade 2010-2019.
Sheeran took another 12-month break from music in 2020, after his wife Cherry Seaborn gave birth to their daughter Lyra.
In May 2021, Sheeran became the shirt sponsor of Ipswich Town Football Club, which he's loved and supported since he was a child. The following month he released his first new music since the break, a song titled Bad Habits that went to No.1 on the UK singles chart and was accompanied by a video of him dressed as a vampire.
Sheeran played an intimate fan show at London's O2 Shepherd's Bush Empire in early September to mark the 10-year anniversary of his debut album +. A week later, he released another track, Shivers, from his fourth album = (Equals), due out on 29 October 2021.
On 17 September 2021, Sheeran announced his + - = ÷ x Tour (Mathematics Tour), taking place in stadiums with a UK leg set for 26 May – 1 July 2022. Please read here for all requirements for purchasing tickets and entering the shows.
Ed Sheeran's 2022 UK tour dates
26  May 2022 – Principality Stadium, Cardiff
27  May 2022 – Principality Stadium, Cardiff
3 June 2022 – Stadium of Light, Sunderland
4 June 2022 – Stadium of Light, Sunderland
10 June 2022 – Etihad Stadium, Manchester
11 June 2022 – Etihad Stadium, Manchester
16 June 2022 – Hampden Park, Glasgow
17 June 2022 – Hampden Park, Glasgow
29 June 2022 – Wembley Stadium, London
30 June 2022 – Wembley Stadium, London
1 July 2022 – Wembley Stadium, London
News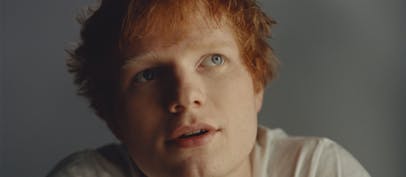 Ed Sheeran announces 2022 stadium tour
The global superstar will play shows at cities across the UK next summer as part of his + - = ÷ x Tour and here's how to get tickets. (Please note: You will need your mobile/smartphone on hand during the purchase process.)
FAQS
Ed Sheeran is heading out on his +- =÷ x Tour with the UK leg set to run from 26 May – 1 July 2022.

Ed Sheeran will be visiting the following UK venues on his 2022 tour:

Principality Stadium, Cardiff (for two shows)
Stadium of Light, Sunderland (for two shows)
Etihad Stadium, Manchester (for two shows)
Hampden Park, Glasgow (for two shows)
Wembley Stadium, London (for three shows)

Tickets for Ed Sheeran's 2022 UK tour dates go on sale from 09:00 on Saturday 25 September 2021. Please note: You need to have your mobile/smartphone on hand during the purchase process.

In preparation for tickets going on sale, we recommend that you register an account if you do not have one already.

The promoters of Ed Sheeran are committed to combatting unethical secondary ticketing and resale.

Your mobile/smartphone will be your ticket which will be contained within an app. Once the tickets have been purchased you will receive a simple email confirmation as proof of purchase. This is NOT your ticket or ticket(s).

You will receive instructions on how to access your ticket(s) much nearer to the shows.

Upon arrival at the show, you will then be required to present your mobile/smartphone device containing your ticket(s), and you'll scan yourself and your party into the venue via the turnstiles/entrances. 

Your mobile number will be verified and linked to your tickets during checkout.
Your tickets will only be accessible within the iOS or Android Ticketmaster App.
You will need to unlock your tickets using your verified mobile number closer to the date of the event.
If you don't have the Ticketmaster App, please download it to your mobile device after purchase and sign in with your account details.
Please ensure your phone is fully charged when you arrive at the venue so that you can access your tickets.

During the checkout, you'll be presented with a box to provide the mobile phone number you want to link to your ticket. A code will then be sent to this mobile phone and you will be required to enter this code before you can proceed. This number will then be linked to your order. When you can unlock your tickets, a code will be sent to this number again for you to enter.

The tickets are £80 and £50 in London and £75 and £45 regionally. All tickets are subject to a maximum 10 percent booking fee, plus a maximum £2.75 transaction charge per order.

Customers who require either a carer to accompany them to the shows or have accessibility needs can purchase these via our website.

Sign language available – on date to be determined.

For Glasgow Shows ONLY:

Customers who require either a carer to accompany them to the shows or have accessible needs should visit this page.

If you are in need of a British Sign Language (BSL) Performance Interpreter, please contact AEG Presents. 

There will be a strict limit of six (6) tickets per show date per transaction. This restriction is in place in order to give as many people as possible a fair chance to buy tickets. The whole party must arrive at the same time as the person with the mobile/smartphone device containing all the tickets.

Please note: Any and all transactions that are detected as bot purchases, patrons creating duplicate accounts in order to purchase more than the ticket limit or any action that indicates a suspicious purchase in excess of the ticket limit will be cancelled.

You will have to try to complete another order with another mobile device.

The matching ID of the surname of the lead booker will be an entry requirement. The other tickets bought by that person can be used for other people as long as they ALL arrive with the lead booker. If you want to buy tickets as gifts then you'll also have to attend to get your recipients into the show.

All venue age restrictions are clearly displayed on the sales pages on the website.

Under 16s should be accompanied by an adult. No children under five are allowed.

In the unlikely event you are looking to purchase tickets on behalf of 16- to 18-year-olds who do not have access to a smartphone, we recommend that you attend the show with the group.

To gain access to the concert you are required to bring your fully charged mobile phone or smartphone. You may be required to produce your email booking confirmation and a valid form of photo ID that matches the name on the confirmation.

Accepted forms of photo ID are a current driver's licence (including provisional licence), a current or recently expired passport (provided the picture is a good resemblance of the holder) or the government-backed PASS scheme.

Please make sure your phone is fully charged before you leave the house to avoid this situation. Of course if you run out of battery go to the box office where someone will be able to assist you to find your order.

Please contact us. Instructions on how to do so can be found here.

Don't worry, we have a full record of every lead booker who bought tickets for the shows and will be able to help. Please make your way to the box office in the first instance.

Remember, we are operating a digital mobile/smartphone ticketing system. Therefore, no physical tickets will be posted or emailed in advance. Your phone contains your ticket(s) and they'll be sent to you nearer to the time of the shows.

Professional cameras (deemed as cameras with removable lenses), video and recording equipment are strictly forbidden. Personal use cameras and smartphone cameras are fine.

Check the website for door opening times and do allow yourself plenty of time to get in before the start of the show.

Don't worry, we can try and help you. In the first instance, head to the box office where someone will be able to help you work out what's gone wrong. Remember DO NOT buy a ticket from someone you don't know either in person on the street OR from an unauthorised secondary ticket website.

The reselling of any Ed Sheeran ticket is strictly forbidden other than through our official face value resale platform. Any Ed Sheeran ticket offered for resale elsewhere, either online or offline, will result in the entire original booking being cancelled. The original purchaser and their party will be refused admission and any other purchases they hold will also be cancelled.

For information on how to sell your tickets through our resale platform, click here.

Unethical secondary ticketing is when people buy tickets at face value and then resell them at inflated prices via non-artist approved methods and websites, thus denying real fans the chance to buy at face value.

Ticket touts and unauthorised resellers use multiple payment cards, false identities and sophisticated computer programmes ("bots") to buy up large amounts of tickets which they then offer for resale at highly inflated prices.

Your mobile phone number is linked to your ticket order. Your tickets are linked to both your account with your chosen ticket agent AND your mobile phone number. This means your ticket and the individual information you gave when you purchased are linked. If a ticket is resold in any method other than via official face-value resale channels then the mobile phone number will not be linked to the ticket(s) and you will be refused entry to the venue.

Recently the government has strengthened legislation designed to protect consumers, notably the Consumer Rights Act and the Digital Economy Bill. We are working with National Trading Standards and the Police Action Fraud Division to report all breaches of these acts as well as reporting any illegally advertised tickets to the Advertising Standards Authority (ASA).