25 – 26 September 2021 / Bristol & Nottingham
Dot To Dot Festival
Line up
Sam Wise
Yard Act
Drug Store Romeos
Grandmas House
moa moa
+ more
About
The award-winning, multi-venue music festival
Dot To Dot was launched in 2005 and has since become one of the UK's most popular festivals for showcasing the hottest new talent alongside top-name acts. The first edition was held in Nottingham at three venues (Rescue Rooms, The Bodega and Stealth) with a line-up that included Ladytron and The Rakes.
In 2007, Dot To Dot expanded to encompass a second date and city: Bristol. Held at various venues across both metropolitan areas, the line-up – which featured The Cribs, New Young Pony and Kate Nash – didn't rotate. Instead all the artists played Nottingham on the first day, and then moved on to Bristol the following day.
Dot To Dot added a third day and venues in London for 2008, but stripped that location back for 2009. In 2010, the festival expanded to Manchester and for the next nine years that three-city rotation remained.
Not only has the multi-city, multi-venue touring festival helped put acts such as Catfish And The Bottlemen, Mumford & Sons, The 1975, Florence + The Machine, Ed Sheeran, Lewis Capaldi and Fontaines D.C. on the map, but past editions have also boasted the likes of Bastille, Cage The Elephant, Frank Turner, Mystery Jets, Skepta, Sundara Karma, The xx and many more.
The Independent said that Dot To Dot "is proof that you don't need to pitch a tent in a muddy field to get that festival feeling". Plus, it was named the Best Festival For Emerging Talent at the 2017 UK Festival Awards.
After being cancelled in 2020 due to the coronavirus outbreak, in late February 2021 organisers of Dot To Dot announced the festival's return from 25 – 26 September 2021 in Nottingham and Bristol with their first ever autumn edition. The first wave of artists led by Sports Team, Palace and Girl Band was also confirmed.
Dot To Dot Festival's 2021 headliners
Sports Team – The six-piece band released their debut album Deep Down Happy in 2020 and it received a Mercury Prize nomination. Sports Team have also built a reputation for their unforgettable live shows.
Palace – The sublime alt-rock trio has two big albums to their credit – 2016's So Long Forever and 2019's Life After – and they released the EP Someday Somewhere in late 2020. Their atmospheric live performances are not to be missed.
Girl Band – The Dublin post-punk foursome have been on the rise since the release of their debut album Holding Hands With Jamie in 2015. Highly regarded for their genre-twisting music and unpredictable live shows, Girl Band unveiled their latest album Live At Vicar Street in 2020.
Do Nothing – Known for their witty lyricism and danceable post-punk sound, the Nottingham band having been on the rise in the music scene since the release of their 2020 EP Zero Dollar Bill.
Sam Wise – Although the Kennington native is a member of the rap collective House Of Pharoahs, he's also launched a strong solo career. Wise was named the winner of BBC Music's Sound Of 2019 award and released the critically acclaimed mixtape Sorry You Were Saying.
News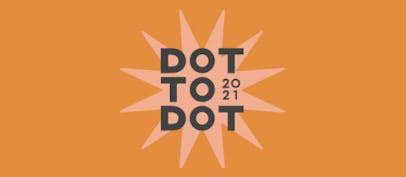 Dot To Dot announces first wave of artists
The line-up for the first ever autumn edition of the festival is led by Sports Team, Palace, Girl Band, Do Nothing, Sam Wise and many more.
FAQS
Dot To Do 2021 returns on 25 & 26 September 2021. It's the first ever autumn edition of the multi-venue metropolitan touring festival.

Dot To Dot 2021 will be held across multiple venues in the cities of Bristol on Saturday 25 September and Nottingham on Sunday 26 September 2021.

Tickets for Dot To Dot's 2021 autumn dates in Bristol and Nottingham are on sale now.