26 - 29 August 2021 / Daresbury Estate (Creamfields Festival)
cinch presents Creamfields 2021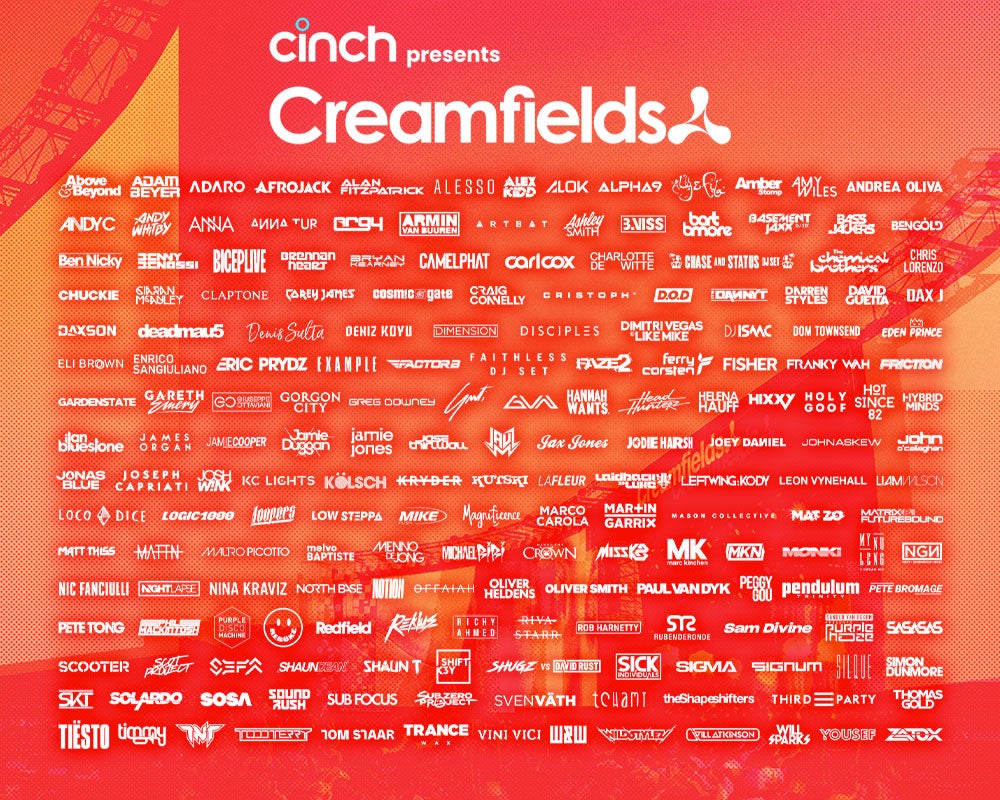 Creamfields Photo Gallery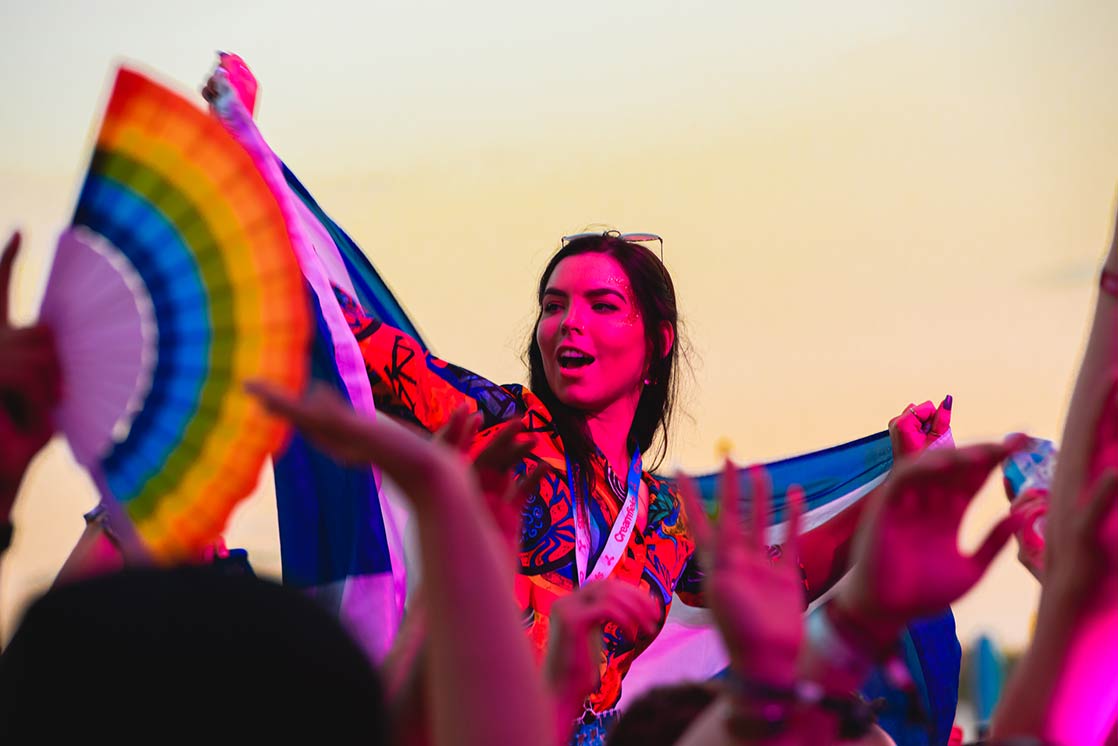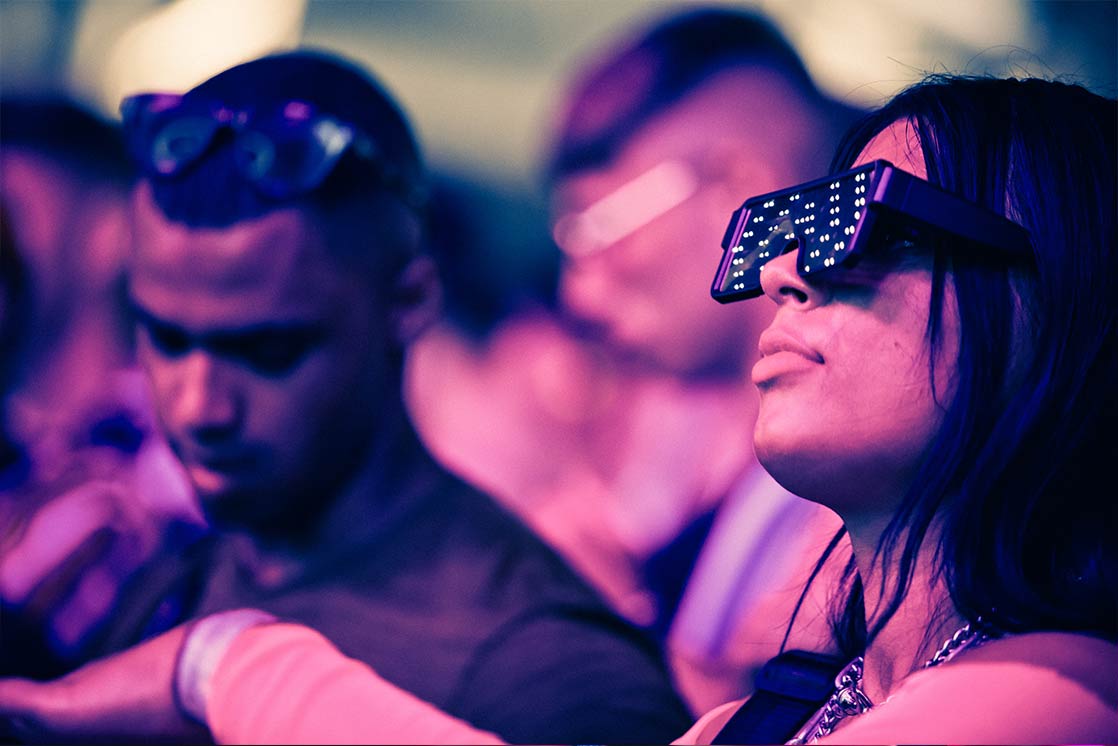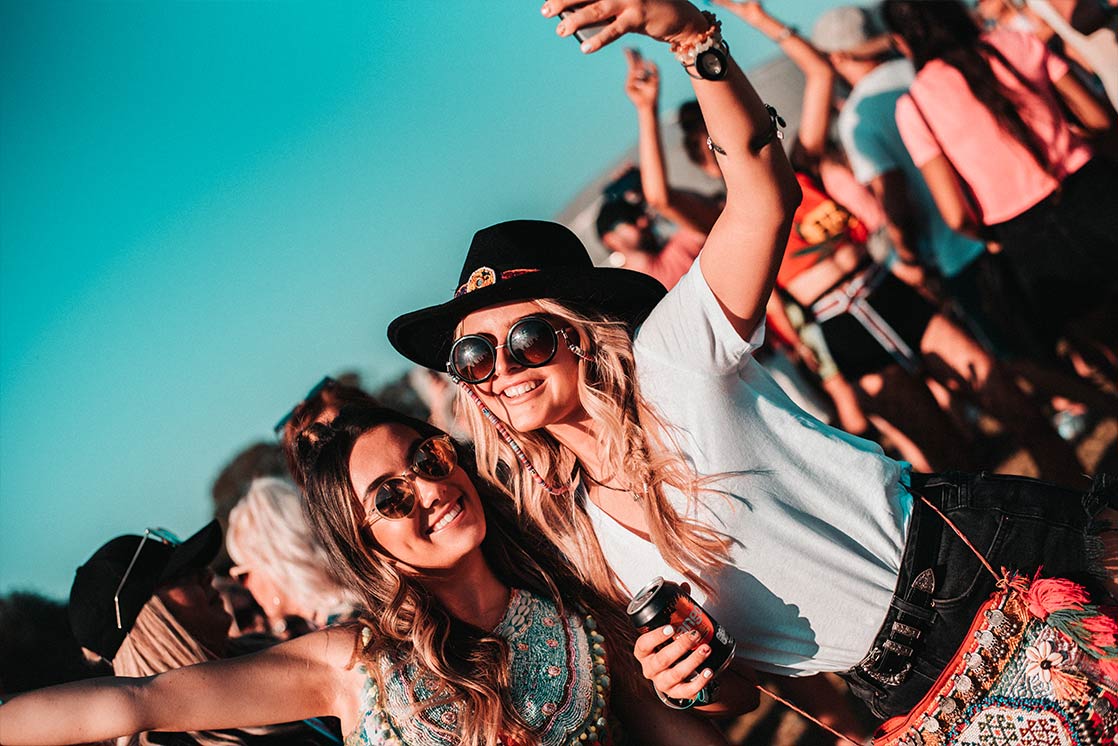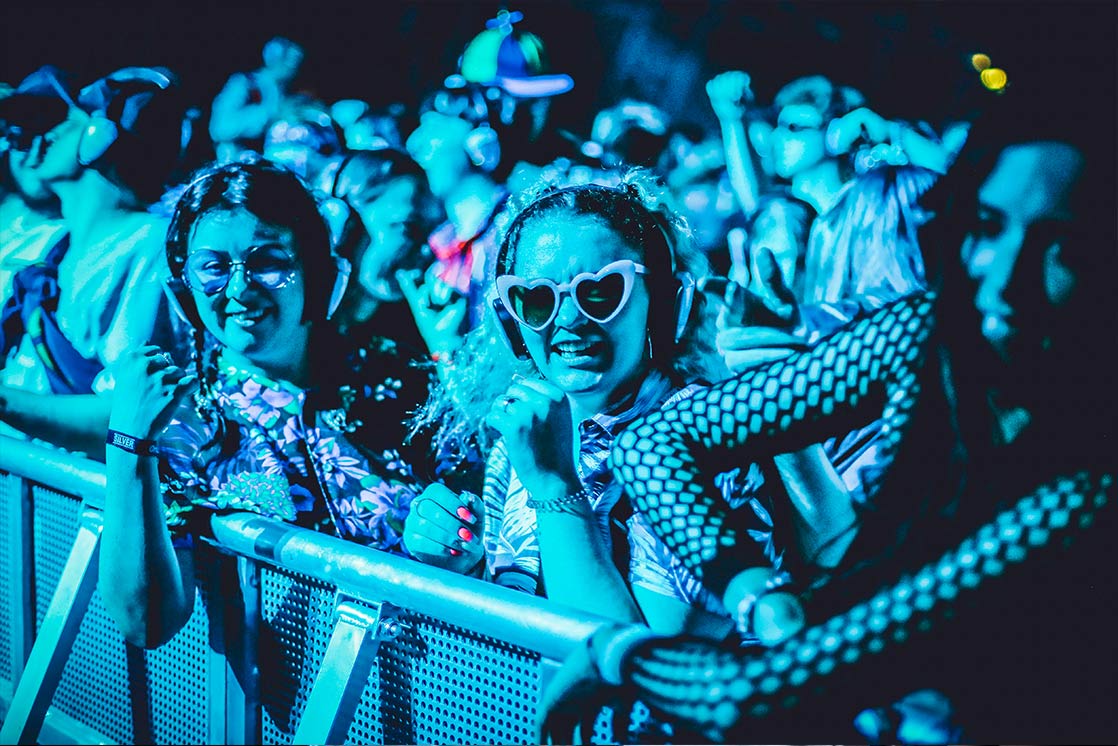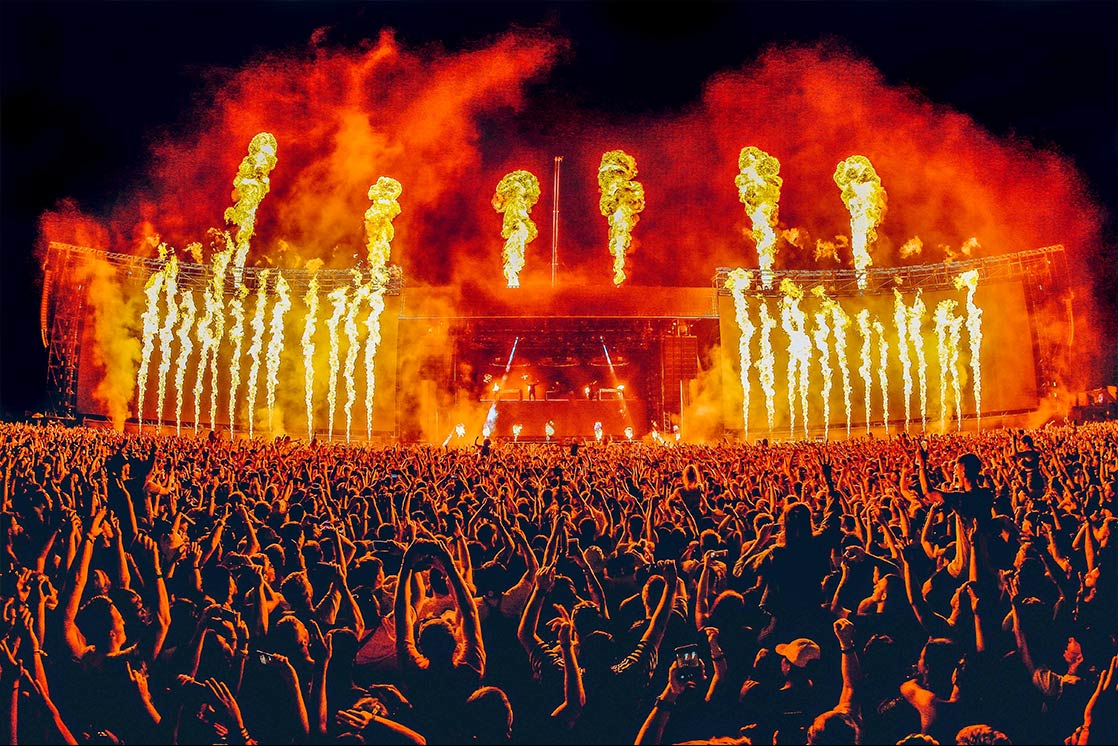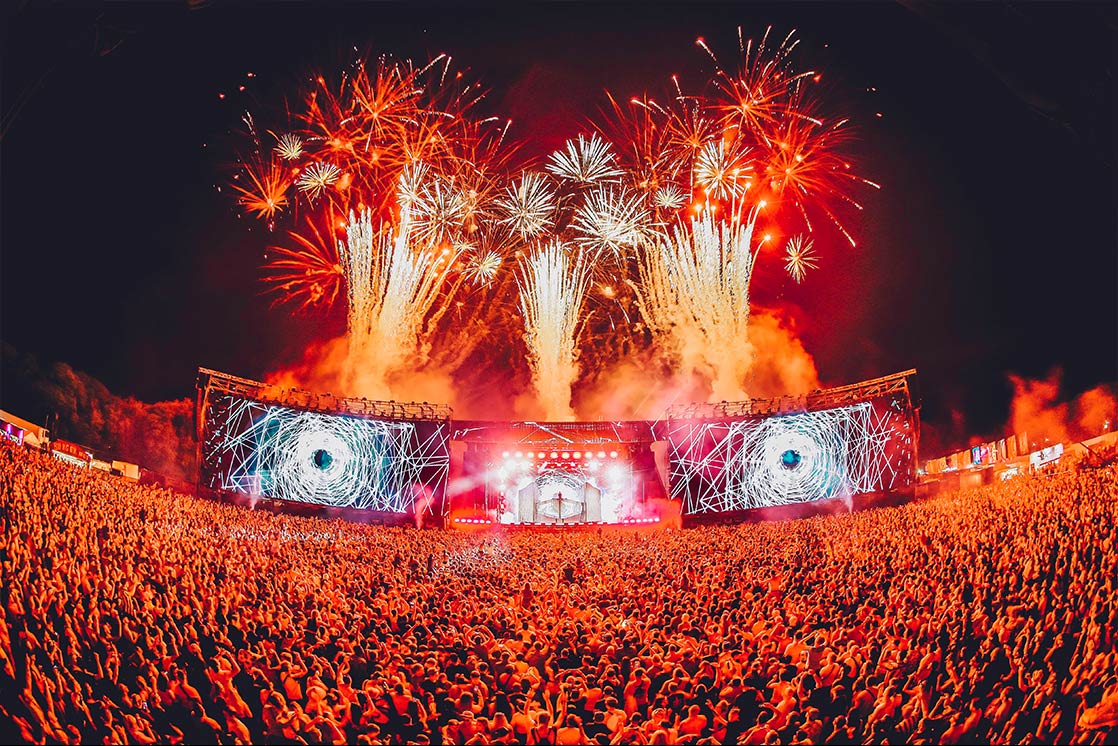 cinch presents Creamfields Tickets
There are a variety of cinch presents Creamfields ticket and camping options for the festival. These include day tickets for Friday, Saturday and Sunday, plus 4-day, 3-day and 2-day weekend camping tickets. Want to spread the cost? Then why not select our Deposit Tickets.
For luxury ticket options, there are Dreamfields, VIP and Gold, Silver and Bronze tickets. You can also book tickets for car parking and shuttle bus services in advance.
View all ticket options below:
CREAMFIELDS NON CAMPING TICKETS
DEPOSIT NON CAMPING TICKETS
CREAMFIELDS TRAVEL
SHUTTLE BUS - LIVERPOOL
All bus tickets are open returns. The bus stop will be on Elliot Street, Liverpool City Centre: here
SHUTTLE BUS - Manchester
All bus tickets are open returns.
SHUTTLE BUS - WARRINGTON
All bus tickets are open returns.
Dreamfields
In Dreamfields we offer a range of premium options, so you can focus on making the most of your time at Creamfields and forget the hassles of bringing and setting up your own tent.
Our accommodations and facilities provide the perfect chill out space for you to recharge, wash away last night's glitter, and prepare yourself for the day ahead.
For questions or accessibility requirements - please contact VIP Nation here.
To sign up to our mailing list to get info on camping options and ticket releases click here.
Creamfields Pre-Pitch & Party is a separate area to Dreamfields with pre-pitched tents located near the Campsite Village, please find details below
Your Dreamfields experience will include:
Access to private Dreamfields campsite
Free car park pass (1 per 2 guests)
24-hour Dreamfields reception & site security
Proper toilets & showers
Pamper tent with mirrors, hairdryers and straighteners provided
Phone charging hub (at extra cost)
Important:
Festival tickets are not included in the accommodation price and must be booked separately. Everyone staying in your Dreamfields accommodation must have a 2, 3 or 4 day Creamfields camping ticket (Standard, Bronze, Silver or Gold) to gain entry. To book your Creamfields entry ticket, please click here.
Please Note:
*All images are of expected delivered accommodations – but please be advised final products are subject to some minor changes (for example in furniture colouring or exact layout) depending on exact availability.
Pitch and Party
Pre-Pitch & Party returns once more, providing you with ready to use tents close to the action of the Arena. You can choose from a range of sizes and even add a sleep bundle so that you have even less to carry on your journey to Creamfields.

Your Pre-Pitch & Party experience will include:
Your choice of a 2, 4, 6 or 8-person Pre-Pitched tent with or without Sleep Bundle
Access to private Pre-Pitch & Party campsite
24 Hour Campsite Reception & Site Security
Proper Toilets & Showers
Important:
Everyone staying in your pre-pitched tent must have a 2, 3 or 4 Day Bronze Camping ticket to gain entry.
Frequently Asked Questions
Sold Out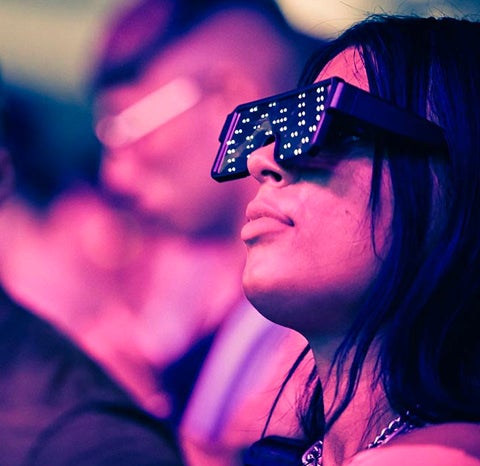 cinch presents Creamfields
Creamfields has blazed the trail for electronic dance events over the last two decades. Born in 1998, the original dance festival set out to provide the clubbing world with a bespoke large-scale outdoor event putting DJs centre stage for the first time, and its flagship UK festival has grown from a 25,000-capacity one-day show to the four-day camping behemoth it is today attracting sell-out crowds of 70,000. The success of Creamfields has attracted worldwide attention which has led to the festival being staged around the world since 1999, and has gone on to become one of the few festivals to have successfully established itself in the global market. To date Creamfields has been staged in 22 countries with a series of new territories planned over the next 12 months.
Renowned for attracting the biggest names in electronic music, huge production and iconic staging, each year features over 300 artists performing across 30 stages over the four-day weekend. Some of the big name artists who have performed over the years include Swedish House Mafia, Eric Prydz, Calvin Harris, deadmau5, The Chemical Brothers, Tiësto, Carl Cox, Martin Garrix, Fatboy Slim, Faithless, Annie Mac, Armin van Buuren, The Prodigy, Pete Tong, Sasha, Peggy Gou, CHIC, Daft Punk (DJ set), The Black Madonna and Stormzy, to name a few. Covering every genre under the 'electronic music' banner it's no surprise that Creamfields has won an array of awards over the years including best dance event and best major festival.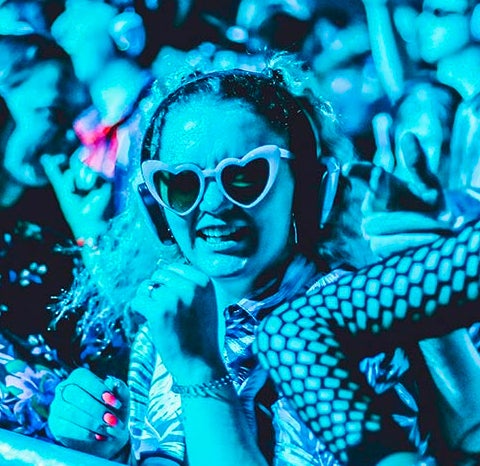 ACCESSIBILITY
The application process for access requirements can take up to four weeks to process once the access form and supporting documentation are submitted. The application period is now open. Contact access@creamfields.com or visit Creamfields Access for more information.
---
Contact Information
---
Visit Ticketmaster Access for general accessibility queries.
FAQS
When is Creamfields 2021 and what time does the festival start and finish?
Creamfields 2021 lasts for four days over the UK bank holiday weekend, starting from Thursday 26 August and ending on Sunday 29 August. Opening and closing times will be confirmed via the Creamfields website.
Where is Creamfields 2021 and how do I get there?
Creamfields festival is based at Daresbury Estate, Cheshire, located in between Liverpool and Manchester in the UK.
There are a number of ways to get there:
By Train – The nearest train stations to the festival site are Runcorn Station, Warrington Central, Warrington Bank Quay and Liverpool Lime Street. There will be a shuttle bus service from the train station to the Creamfields festival site. The Runcorn shuttle service only runs from the festival site
By Bus – The Creamfields shuttle buses will be running from Liverpool, Manchester and Warrington. There is also a bus coach service operating from 55 locations across the UK. You can book your shuttle bus in advance via Ticketmaster here.
By Car – Advance book your car parking through Ticketmaster and add this to your Creamfields ticket booking here. Free parking is included in your package for all Gold & Silver ticket holders and for those who have booked Dreamfields camping.
By Plane – International festival attendees can reach the festival from Manchester and Liverpool airports. From Liverpool Airport you can take a bus to Liverpool South Parkway station, and then take a train to Warrington Central. From Manchester Airport you can also take a train to Warrington Central which connects with the Creamfields shuttle bus service.
Where do Creamfields Shuttle Buses depart from?
Creamfields shuttle buses depart from:
Manchester: Lever St, Stop TC, Sevendale House
Warrington: Warrington Bus Interchange (Golden Square)
Liverpool: TBC
Are there age restrictions?
Yes, Creamfields is an 18s and over only festival. It is recommended that you bring ID as you may be asked to produce ID at any point during the festival.
Can I leave the site and then re-enter?
No, there is no re-entry if you leave the festival site. This policy covers all ticket holders, including day and weekend tickets.
What are Creamfields Gold, Silver and Bronze Tickets?
There are a number of Creamfields camping and ticket packages to choose from.
Bronze tickets give you access to the Bronze campsite which includes hot showers, toilets and a 24-hour info hub.
Silver tickets give you access to the Silver campsite which includes hot showers, toilets, 24-hour info hub, along with a pamper parlour and free carparking.
Gold tickets give you access to the Gold campsite which includes all of the same benefits of the Silver campsite along with an exclusive Hospitality Arena. The Gold Hospitality Arena includes a complimentary hot meal per day, designated seating areas and access to concessions and services. These include cocktails, make-up, hair and glitter tent to enjoy the festival in style.
Can I book accessible tickets?
Yes, Creamfields offer accessible camping and tickets that operate a two for one (free PA/carer ticket) policy for eligible guests. Read more about accessible tickets and how to book on our help page, or visit Creamfields Access.
When will I receive my tickets for Creamfields 2021?
You should receive your Creamfields tickets five days before the event. If the tickets have yet to arrive five days before, please contact us. You can check ticket dispatch information here .
Can I sell my Creamfields festival tickets?
Yes, if you can no longer go to the festival, you can head to our verified fan to fan ticket exchange site to sell your tickets safely and securely so another fan gets to enjoy the festival. Please note that Deposit Scheme tickets and all retained 2020 tickets cannot be resold can only be sold after the last deposit instalment payment in July 2021. See our Ticket Exchange site here.
Please note that Ticketmaster can only deal with questions and issues regarding tickets. For all other enquiries regarding the festival, please visit the Creamfields website or contact them directly.
Ticketmaster published their State of Play Festivals report in 2019 which delves into all aspects of UK festivals. Check out the festival findings based on research from over 4000 fans.