Alternative and Indie
Coldplay
About
Hugely popular guitar pop quartet announce Music Of The Spheres World Tour
Multi-Platinum-selling quartet Coldplay have announced a world tour featuring four UK dates in August 2022. Chris Martin and co. will play three dates at Wembley Stadium on 12, 13 and 16 August before moving on to Glasgow's Hampden Park on 23 August. Support will come from H.E.R on 12, 13 and 23 August and London Grammar on 16 August. The band's new album Music Of The Spheres is out 15 October 2021. Order it here before 23:59 on 18 October to get early access to tickets.
You'll often hear Coldplay referred to as "unassuming" or "unlikely superstars". And sure, if all you'd ever seen of them was a normal-looking guy in a waterproof jacket running around a beach and singing about yellow stars, it's easy to see how you might come to that conclusion.  
But all the above misses the point of Coldplay entirely. The simplicity yet enormity of the melodies and sentiments in their songs. The phenomenal energy of their live performances. Their single-minded devotion to connection on record and in person. Really, it was impossible for Coldplay to be anything other than superstars. 
It was all Yellow. Chris Martin (vocals, keys), Jonny Buckland (guitar), Will Champion (drums) and Guy Berryman (bass) had formed Coldplay while studying together at UCL. A couple of early EPs landed them a deal with Parlophone and a rapidly growing reputation in the UK music press. Their debut Parachutes was released in 2000 and ascended the charts quickly off the back of the aforementioned smash hit single Yellow, a beautifully simple and relatable love song with a soaring melody.
Parachutes sold by the bucket load on both sides of the Atlantic, setting Coldplay up for a make-or-break second album. A Rush Of Blood To The Head was very much the former, offering up more hits with In My Place and The Scientist, a fixture on MTV thanks to its cleverly constructed video. While Coldplay were bundled in with other pop-minded guitar bands like Travis and Elbow, Rush Of Blood's arena-ready sound and restless creativity made it clear that they had even bigger aspirations.
By the time X&Y arrived in 2005, Coldplay were one of the biggest bands on the planet, with a frontman married to a Hollywood A-lister. X&Y was designed to be played to huge crowds in huge venues and Martin once again nailed the conveyance of relatable emotions on a majestic scale with the single Fix You.
Working with Brian Eno (U2, James, David Bowie) on 2008's Viva La Vida allowed Coldplay to venture to the furthest limits of their creativity and adventure, expanding their sound without drastically altering it. The great producer was involved again three years later for the immensely joyous Mylo Xyloto, whose candy-coloured cover was very much in keeping with the dayglo explosion that was the band's live show.
If Mylo Xyloto was the life-affirming apex of the party, 2014's Ghosts was the haunted morning after. Released in the wake of Martin's divorce from Gwyneth Paltrow, it was a darker, more sombre affair that suggested a heart in turmoil. Guest stars included Timbaland and Swedish EDM DJ Avicii.
The shadows were well and truly dispersed when the band returned with A Head Full Of Dreams, which saw them collaborate with a host of huge names including Noel Gallagher and Béyonce. The more subdued Everyday Life followed in 2019.
In October 2021, Coldplay released their ninth studio album, Music Of The Spheres. The album was preceded by the singles Higher Power and My Universe, a collaboration with K-Pop superstars BTS.
News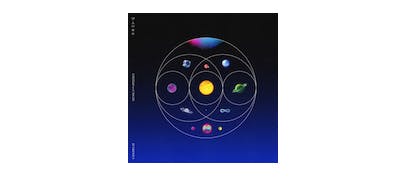 Get tickets early for Coldplay's 2022 UK shows
Order the brand new album Music Of The Spheres before 23:59 BST on 18 October 2021 to get access to a presale for Coldplay's UK dates. The band plays three shows at Wembley and one in Glasgow in August 2022.
FAQS
Coldplay have announced their Music Of The Spheres World Tour. The tour includes four UK dates in August 2022.

Coldplay have confirmed four UK shows in the following cities:

London (three dates)
Glasgow

Tickets for the UK dates on Coldplay's Music Of The Spheres World Tour go on sale from 10:00 on 22 October 2021.

Support will come from:

London, 12 August: H.E.R.
London, 13 August: H.E.R.
London, 16 August: London Grammar
Glasgow, 23 August: H.E.R.