Events
International Events
3 Events
Loaded 14 out of 14 events
About
Celebrating 50 years of vocal harmonies with a farewell tour
Over 50 years, the ethereal Irish folk group Clannad have created timeless music, such as In A Lifetime, Theme From Harry's Game and I Will Find You – featured in the film The Last Of The Mohicans – as well as the soundtrack for the mid '80s TV series Robin Of Sherwood. Formed in County Donegal in 1970 by siblings Moya, Ciarán and Pól Brennan and their uncles Pádraig (who has since passed away) and Noel Duggan, they took their name from the Irish word "clannad", meaning family in Gaelic.
The multi award-winning band have led the way in bringing Irish culture to a global audience. Fusing elements of traditional Irish music with contemporary folk, new age and rock, they've created an otherworldly sound that combines haunting melodies and mesmerising vocals to transcend concepts such as time, trends and genres.
In 1973, Clannad released their self-titled debut album came out and represented Ireland in the heat stages of that year's Eurovision Song Contest. Since then, the band has released 14 more albums, with their most recent being 2013's Nádúr (Gaelic for nature) which contained their first new material since 1998.
Over the years Clannad have collaborated with an array of artists including Bruce Hornsby, Steve Perry, Paul Young and U2's Bono, who has called singer Moya "one of the greatest voices the human ear has ever experienced".
Having sold 15 million records worldwide and with eight UK Top 10 albums to their name, in 2020, Clannad announced the In A Lifetime: The Farewell World Tour for March 2021, including nine UK dates. Due to the coronavirus pandemic, the Clannad UK tour dates were rescheduled to October and November 2021.
For St Patrick's Day 2021, the band released a video of a special live performance of In A Lifetime with Zambian-Irish singer and rapper Denise Chaila.
News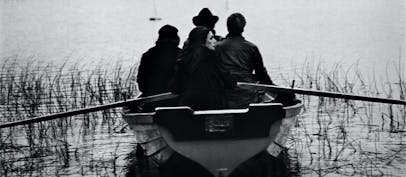 St Patrick's Day: 9 unmissable Irish bands on tour in 2021 a
Ditch the Guinness hats and green pints and celebrate this Paddy's Day with some authentically Irish entertainment, from Girl Band to Clannad, Pillow Queens to Westlife.
FAQS
Clannad are bringing their In A Lifetime: The Farewell World Tour to the UK in October and November 2021.

The 2021 Clannad UK tour will feature performances in the following UK cities:

Brighton
York
Edinburgh
Stoke-on-Trent
Cambridge
Oxford
London
Cardiff
Bath

Tickets for Clannad's 2021 UK tour are on sale now.