Camp Bestival Line-up 2022
Fatboy Slim, Groove Armada and Becky Hill are headlining Camp Bestival this summer. Here's who's playing the Camp Bestival line-up:
Friday 30 July
The Selecter
Musical Youth
Saturday 31 July
Steve Davis & Kavus Torabi
Sunday 31 July
CAMP BESTIVAL TICKETS
Camp Bestival Camping Plus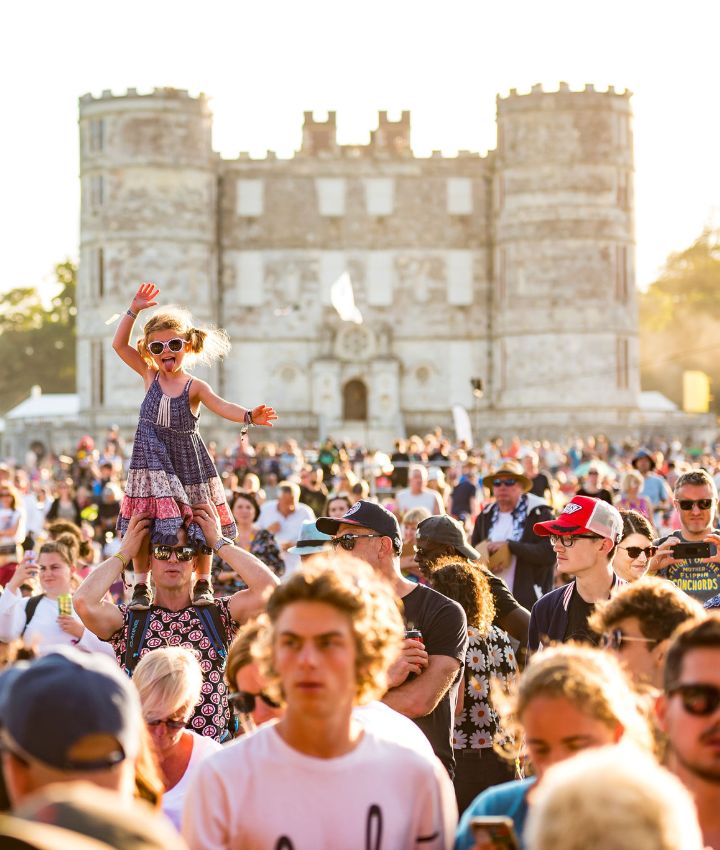 About Camp Bestival 2022
A multi award-winning festival, Camp Bestival combines an all-encompassing family festival experience with an action-packed camping holiday, something that they like to call a "festi-holiday". Curated by Rob da Bank, Camp Bestival has been offering the most family excitement you can have in one weekend since its formation in 2008.
Along with unmissable music across the weekend, there's also plenty of comedy, theatre, spoken word, cultural talks and activities to enjoy. A specially curated line-up of kids entertainment, from The World's Biggest Bouncy Castle to a spectacular fireworks display, keeps young festival-goers happy.
Stay tuned for more information about the 2022 edition of Camp Bestival.
Pre-Pitch

Camp Pre-Pitch is back for 2022 with enhancements to the campsite and improvements to the tents to make your festival trip that bit easier. Book now and turn up to find a pre-pitched tent ready for your weekend stay. Your pre-pitched tent will be waiting for you to arrive so you can get on with enjoying Camp Bestival to the fullest.
Need a little added comfort? You can also choose to add a bundle of sleeping bags and self-inflating mats. The Camp Pre-Pitch field will have hot showers, free phone charging and a pamper area with blow dryers, straighteners and mirrors. Less time setting up a tent = more time to have fun!
Your Camp Pre-Pitch experience will include:
Your choice of a 2, 4, 6 or 8-person Pre-Pitched tent* or Basic Bell Tent for up to 5
Dedicated warm showers and toilets
Pamper areas with blow dryers, straighteners and mirrors
24 hour campsite reception
Free phone charging at reception
Private campsite
*Optional Sleep Bundle includes sleeping bag and self-inflating mat per person at extra cost, please note these cannot be added to Basic Bell Tents
| Accommodation | Price | Booking Fee |
| --- | --- | --- |
| Pre-Pitched 2 person tent | £178 | £5 |
| Pre-Pitched 2 person tent + sleep bundle | £234 | £5 |
| Pre-Pitched 4 person tent | £358 | £5 |
| Pre-Pitched 4 person tent + sleep bundle | £468 | £5 |
| Pre-Pitched 6 person tent | £526 | £5 |
| Pre-Pitched 6 person tent + sleep bundle | £695 | £5 |
| Pre-Pitched 8 person tent | £688 | £5 |
| Pre-Pitched 8 person tent + sleep bundle | £909 | £5 |
| Basic Bell Tent for up to 5 | £538 | £5 |
Dimensions
2 person tent - 325cm L x 205cm H x 250cm W
4 person tent - 680cm L x 195cm H x 240cm W
6 person tent - 710cm L x 215cm H x 590cm W
8 person tent - 710cm L x 200cm H x 295cm W
Basic Bell Tent for up to 5 - 5m diameter with 3m central height
Book Now
Weekend Festival Tickets are not included in your Accommodation price. Anyone staying in Camp Pre-Pitch must also book Weekend Festival Tickets to be able to use the accommodation – you can choose to add these to your order during the purchase process.
Please Note:
Camp Pre-Pitch is open from 10am on Thursday 28th July until Midday on Monday 1st August 2022.
All tents should be left for our staff to pack down at the end of the festival.
Parking is not included in this package. It can be added on during the purchase process.
All images are of expected delivered accommodations - but be advised final products are subject to some minor changes (for example in furniture colouring or exact layout) depending on exact availability.
Sleep Bundles cannot be added to the Basic Bell Tent for up to 5
Teen, Child & Babe tickets bought with accommodation can only be used if an Adult is also attending with Camp Pre-Pitch accommodation.
Each adult attending can accompany up to a maximum of 4 Teen/Child/Babe Ticket holders. All young persons aged 15-17 MUST be accompanied by an adult over the age of 30 - MUST be the parent, legal guardian or nominated guardian. All young persons aged 10-14 MUST be accompanied by an adult over the age of 26 - MUST be the parent, legal guardian or nominated guardian.
Everyone staying in your Camp Pre-Pitch accommodation must have a Weekend Camping ticket to gain entry and only the advertised number of adults for your tent size can stay in the accommodation.
Please note some noise caused by festival production / vehicles will be unavoidable.
For questions or accessibility requirements – please email prepitch@campbestival.net. A full information pack will be sent to you by email within 1 week of the event.
Camp Bestival 2022 Seating Booths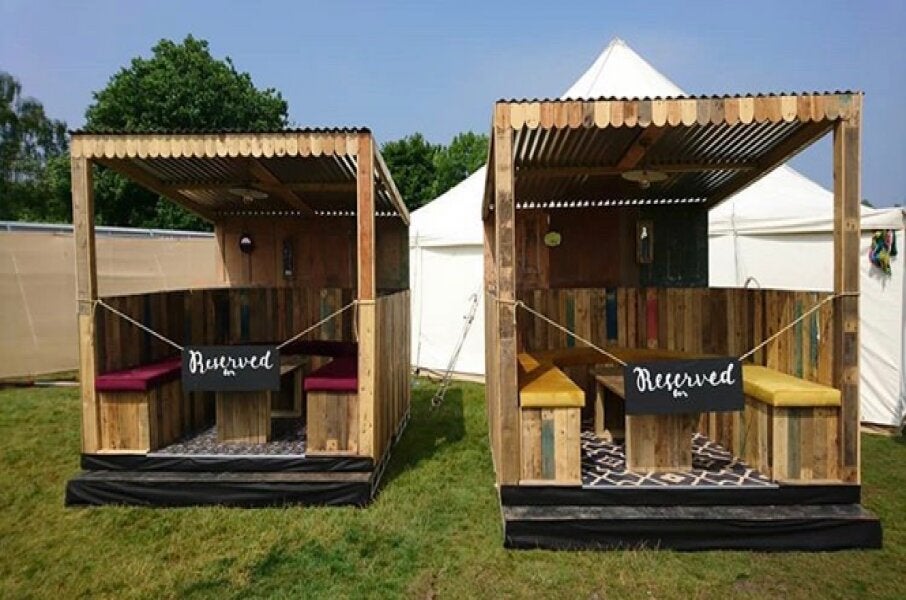 For some extra luxury, Castle Bar customers can hire our wonderful seating booths with table service within the Castle Bar. Designed and hand-built by the Camp Bestival team, covered with a roof and decorated in vintage style complete with cushions to make them extra comfy, the seating booths can accommodate up to 10 people.
Seating booths can be hired in two sessions per day (Friday, Saturday, Sunday):
Afternoon: 12:00-17.30 – £500
Evening: 18:00-23:00 – £700
All sessions include a complimentary drinks package.
PLEASE NOTE: If you wish to book a seating booth, all members of your party must have a Backstage Camping, Hospitality Camping or VIP Day Ticket. If you do not have this, your booking will not be valid.
Find Tickets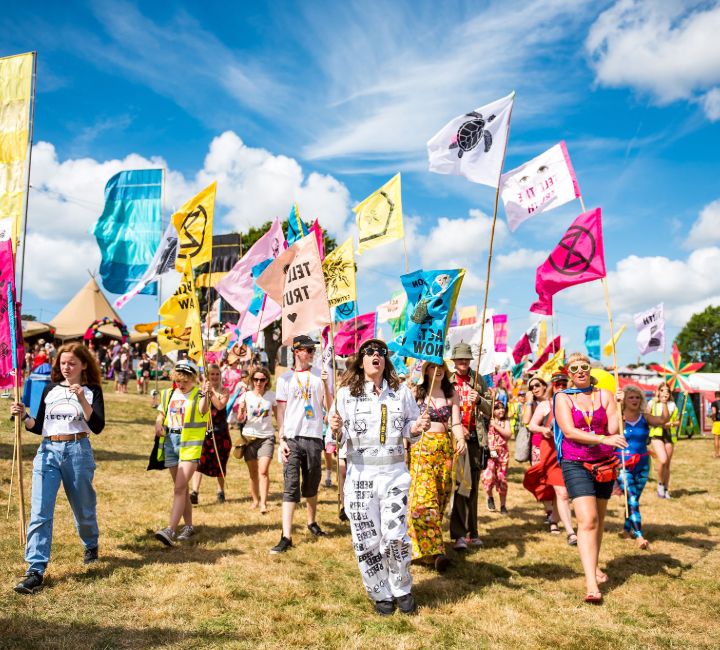 FAQS
When is Camp Bestival 2022 and what time does it start and finish?
The festival will take place from Thursday 28 July to Sunday 31 July 2022. Doors open at 10:00 for most ticket options. Last entry to the site is at 00:00 each night and 20:30 on Sunday. Please note opening and closing times are subject to change.
Where is Camp Bestival and how do I get there?
The festival is based at Lulworth Castle in East Lulworth, Dorset, BH20 5QS.
You can get there:
By Car - If you are driving from the East, near Bournemouth, you can follow the M27 / A31 via Ringwood to Bere Regis. From here follow the signs towards Wool. If you are driving from the West, near Dorchester, you can take the A35 bypass and then the A352 and follow the signs for Wool and Wareham. There will be festival signage as you approach the site and Sat Nav may be unreliable due to road closures. Car parking can be paid for in advance or on the day.
By Bus - There will be a coach service operating from London Victoria provided by Big Green Coach.
By Train - You can get the train to Wool or Wareham rail stations after which it is just a short journey to the campsite.
Is Camp Bestival a family-friendly festival?
Yes, the festival has won awards for Best Family Festival five times and has dedicated areas for all ages, including a teen area, The Palace, The Upper and Lower Kids Gardens, a soft play area for under 5s, a toddler area and many more activities for plenty of family fun!
Can you camp at the festival?
Yes, there are a number of different campsites to choose from. These include the main campsites which are located by the Magic Meadow field. It is also one of the first music festivals where you can pre-reserve a camping space through the Camping Plus option. Alongside this, there are boutique, hospitality, backstage, campervan, caravan and trailer tent areas.
When will I receive my tickets?
You should receive your tickets five days before the event. If the tickets have yet to arrive five days before the event, please contact us. You can check ticket dispatch information here. Standard and digital ticket options are available.
Please note that Ticketmaster can only deal with questions and issues regarding tickets. For all other enquiries regarding the festival, please visit the Camp Bestival website or contact them directly.