Events
Loaded 12 out of 12 events
About
Chart-topping American blues singer
Beth Hart was almost an almost was. A flirtation with success in the '90s came and went and could have been the end of the story, were it not for her impressive determination, leading to a resurgence in 2011.
Hart's stints on Star Search and later on the Lollapalooza tour looked like the brief highpoints of a career that would never match her talent. Her band signed to Atlantic's subsidiary Lava (at the time, home to Matchbox 20 and The Corrs) in the mid '90s, but their one and only album, 1996's Immortal, failed to have the desired impact.  
The band split and Hart pressed ahead as a solo act, scoring a minor success with her 1999 solo debut Screamin' For My Supper. But addiction issues intervened and subsequent albums failed to significantly build on its promise, despite no shortage of effusive reviews for 2003's Leave The Light On.
Hart was far from done. She forged bonds with significant allies throughout the '00s, including Slash (whose album she played on), Jeff Beck and, most notably, Joe Bonamassa. Don't Explain, her 2011 album with the blues guitarist, had the quite the impact, establishing a formidable reputation in the blues community.
This time, Hart seized her opportunity with both hands, going on to release the highly regarded Bang Bang Boom Boom the following year and teaming up with Bonamassa once more for Seesaw in 2013, her first No.1 on the Billboard Blues Album charts. Hart would repeat the feat five more times with her solo albums Better Than Home, Fire On The Floor and War In My Mind and with Bonamassa on 2018's Black Coffee.
In late 2020, Hart announced 2021 UK tour dates, including two nights at the London Palladium – plus in July 2021, she expanded that tour by adding five more shows.
Beth Hart's 2021 UK tour schedule
25 October 2021 – Bournemouth International Centre (new date)
27 October 2021 – Warrington Parr Hall (new date)
29 October 2021 – Cambridge Corn Exchange
31 October 2021 – York Barbican
3 November 2021 – Bath Forum
5 November 2021 – London Palladium
6 November 2021 – London Palladium
10 November 2021 – Newcastle City Hall (new date)
11 November 2021 – Birmingham Symphony Hall (new date)
14 November 2021 – Bexhill De La Warr Pavilion (new date)
News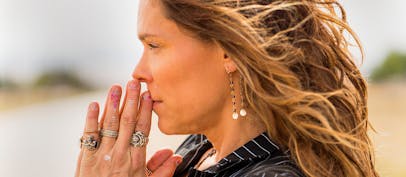 Beth Hart adds more dates
The chart-topping blues singer has added five more shows – in Bournemouth, Warrington, Newcastle, Birmingham and Bexhill – to her October and November 2021 tour. Tickets go on sale from 09:00 on Friday 30 July 2021.
FAQS
Beth Hart is touring the UK in October and November 2021.

Beth Hart will be visiting the following UK cities on her 2021 tour:

Bournemouth
Warrington
Cambridge
York
Bath
London (for two shows)
Newcastle
Birmingham
Bexhill

Tickets for Beth Hart's newly added 2021 tour dates go on sale from 09:00 on Friday 30 July 2021. All previously announced shows are on sale now.