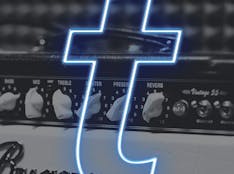 Alternative and Indie
The Hives
About
Swedish neo-garage rockers who lean heavily on punk
Formed in Fagersta, Sweden, The Hives were initially a garage rock band. The five-piece released the demo Sounds Like Sushi as well as two EPs (Oh Lord! When? How? and A.K.A. I-D-I-O-T) and their debut studio album Barely Legal during the '90s.
Comprised of Howlin' Pelle Almqvist, Nicholaus Arson, Chris Dangerous, Vigilante Carlstroem and Dr. Matt Destruction, their profile skyrocketed in the '00s. Clad in ever-changing monochrome outfits, they transformed from garage stalwarts to leaders of the post-punk/indie rock revival scene along with bands like The White Stripes and The Strokes.
When The Hives released their sophomore album Veni Vidi Vicious in 2000, it boasted a more multi-faceted sound and peaked at No.7 on the UK albums chart. Plus, their hit song Main Offender was featured in Rock Band, while Hate To Say I Told You So appeared in the 2002 film Spider-Man.
Over the next few years, The Hives produced more defiant, raucous hits, many of which popped up in video games and films. The lead single Walk Idiot Walk from their third album, 2004's Tyrannosaurus Hives, reached No.13 on the UK singles chart. The tracks B Is For Brutus and Uptight were used in the racing video game Gran Turismo 4, while No Pun Intended was in MotorStorm: Pacific Rift.
The Hives recorded nearly 30 songs with acclaimed producers The Neptunes (Justin Timberlake, Beyoncé), Jacknife Lee (U2, The Killers, Snow Patrol) and Dennis Herring (Elvis Costello, Counting Crows), choosing the best for 2007's The Black And White Album. Its lead single Tick Tock Boom received exposure in the films Baby Driver and Taken as well as on TV series like CSI: Miami and Friday Night Lights.
In early 2012, the band unveiled the album Lex Hives containing 12 self-produced tracks on their own Disque Hives label, plus they performed at Coachella that summer. The following year, Dr. Matt Destruction left due to health issues, with bassist Johan Gustafsson coming on board under the stage name The Johan And Only.
The Hives released the single Blood Red Moon in 2015 and I'm Alive and Good Samaritan in 2019. Their first live album, Live At Third Man Records, came out in 2020.
In January 2021, The Hives performed a series of livestream sets for specific cities, which they dubbed as the "World's First World Wide Web World Tour". The band also announced they'd be supporting The Offspring on a UK tour in November followed by a pair of headline shows in Nottingham and Portsmouth in December 2021.
FAQS
The Hives are touring the UK supporting The Offspring from 23 – 30 November 2021 and then doing two headline show from 1 – 2 December 2021.

The Hives will be playing two headline shows in Nottingham and Plymouth in 2021 as well as supporting The Offspring in various UK cities.

Tickets for The Hives 2021 tour dates are on sale now.