Clubs and Dance
Parov Stelar
About
The multi-talented electro-swing artist
Get Voodoo Sonic – The Album here
Austrian-born Marcus Füreder is the incomparable DJ and producer who works under the stage name Parov Stelar. Known from his appearances at nightclubs in the '90s, he launched his music career in 2001 with his debut album Shadow Kingdom using the pseudonym Plasma.
Füreder adopted the moniker Parov Stelar shortly after and founded his own label, Etage Noir Recordings, in 2003. In the decade that followed, he released a slew of albums and EPs including 2004's Rough Cuts, 2005's Seven And Storm, 2006's Charleston Butterfly, 2007's Shine, 2008's Daylight, 2009's The Swing – Best Of and Coco, 2010's The Paris Swing Box and La Fete, 2012's The Princess (whose track Booty Swing charted in the US) and 2013's The Invisible Girl and The Art Of Sampling.
During those years his reputation for combining modern beats while sampling diverse genres ranging from soul and jazz to pop and swing grew. While establishing his peerless electro-swing sound, he was able to work with the likes of Lana Del Rey on Dark Paradise and Tony Bennett and Lady Gaga on I Can't Give You Anything But Love, among others.
In 2015, Parov Stelar came out with The Demon Diaries and it climbed to the No.1 spot on the Austrian album charts. His 2017 album The Burning Spider repeated that feat.
In early 2019, Parov Stelar released the song Voodoo Sonic, which became the umbrella name for a three-part concept album series. Later that year, he unveiled Voodoo Sonic, Part 1 while Voodoo Sonic, Parts 2 & 3 arrived in spring and summer 2020. That November he released Voodoo Sonic – The Album combining the trilogy plus a brand new title named Sophie And The Hacker.
On 9 April 2021, Parov Stelar announced a special one-night concert in London at O2 Academy Brixton on 5 December 2021 to celebrate the full universe of his masterpiece trilogy.
News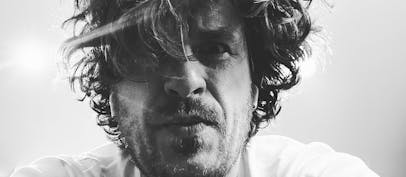 Parov Stelar announces London show
The electro-swing pioneer is appearing for one night only at O2 Academy Brixton on 5 December 2021. Tickets go on sale from 10:00 on Friday 23 April 2021.
FAQS
Parov Stelar is playing for one night only in the UK on 5 December 2021 in support of his Voodoo Sonic trilogy.

Parov Stelar will be performing a special show at the O2 Academy Brixton in London in late 2021.

Tickets for Parov Stelar's 2021 London concert goes on sale from 10:00 on Friday 23 April 2021.