EMIRATES AMERICA'S CUP WORLD SERIES PORTSMOUTH JUNE 2020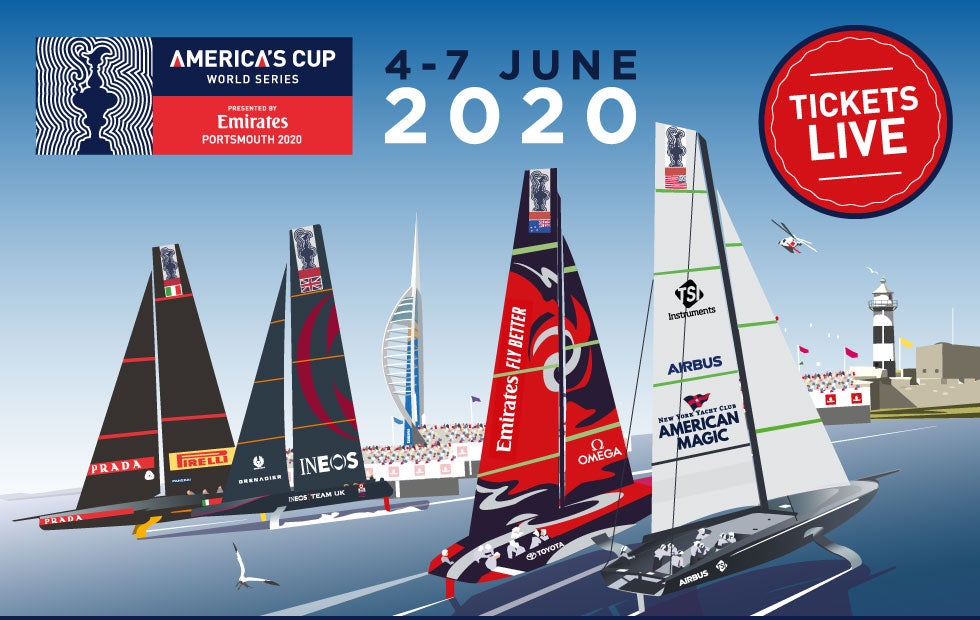 TICKET UPDATE
America's Cup Defender, Emirates Team New Zealand, and local organising authority ORIGIN Sports Group have unfortunately made the unavoidable decision to cancel Emirates ACWS Portsmouth, which was scheduled to take place between 4-7 June.
The health and well-being of the public, the volunteers, the stakeholders, event organisers and America's Cup teams have to be put first and foremost and proceeding with the event in the current global climate would simply be irresponsible given the safety considerations. This decision was not taken lightly and now allows all of the teams to focus their attention on their respective operations in their home ports in the coming months while planning logistics for their move to Auckland and subsequent development, testing and preparations for ACWS Auckland (17-20 December), PRADA Cup (15 Jan-22 Feb) and the America's Cup Match presented by Prada (6-15 March).
Thank you for your continued support of the America's Cup.
SAILING TAKES FLIGHT!
The Emirates America's Cup World Series Portsmouth event takes place from Thursday 4 until Sunday 7 June 2020. It's set to be a sporting spectacle on the water and a summer celebration on shore in the official event race Village Fanzone. Make sure you book tickets early – this is one event not to be missed!
The event takes place in Portsmouth, already host to two previous events in 2015 and 2016, so it's great to be back! 4 America's cup teams will compete over the 4 race days which include:
Emirates Team New Zealand (Defender of the America's Cup)
INEOS team UK (Sir Ben Ainslie's British team)
Luna Rossa Prada Pirelli team (Italy)
American Magic (USA)
Pre-race activity each day will include the presentation of each race boat as they arrive in front of the Race Village, sailors on shore for interviews and dock out show. Watch the one-on-one match racing with expert commentary and jumbo screens, post racing sailors back to shore, exhibits and food and drink presentations for all to enjoy!
The America's Cup event is the pinnacle of sailing. It was first contested in 1851 as a race around the Isle of Wight, making it the oldest trophy in international sport, predating the modern Olympic games by 45 years. This edition is the 36th America's Cup and the race format comprises of 3 world series events in Cagliari in Italy in April, Portsmouth in June and Auckland New Zealand in December 2020.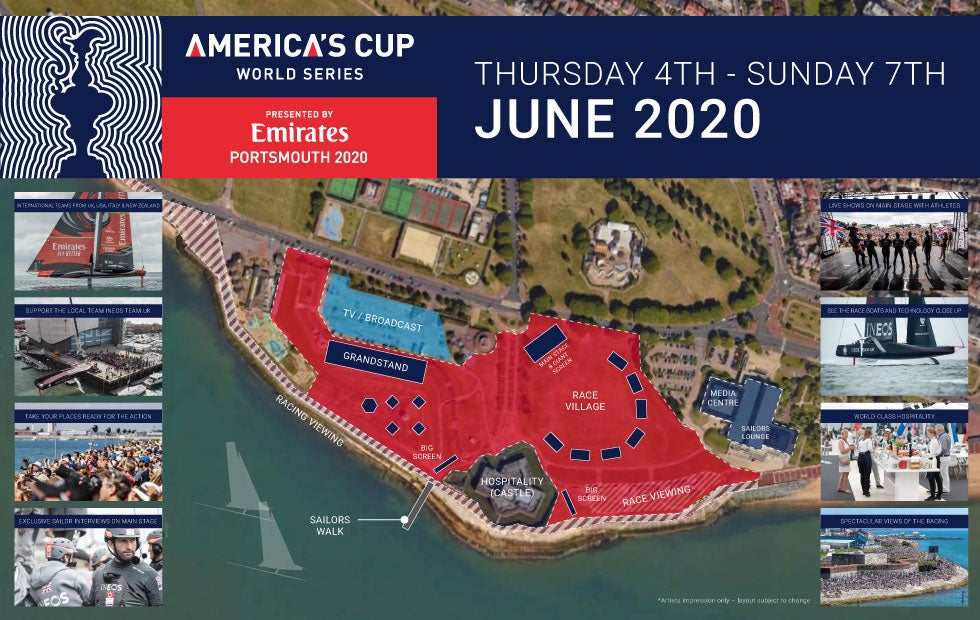 EMIRATES AMERICA'S CUP WORLD SERIES PORTSMOUTH - EVENT FEATURES 2020
4 days of racing and onshore action
Race village located on southsea common with perfect views over the solent race course
Tickets starting from £21.25
Premier grandstand - reserve your seat for the day for the best views
Main stage and jumbo screens throughout the race village
Gates open from 10:30 until 18:00 with a full day's programme
Sailors ashore in the race village before and after racing
High tech "foiling" race boats lined up in front of the fans
Exclusive exhibits and info booths in the race village
Food and beverage options to suit all tastes
Live commentary and live action on the big screens and right in front of the fans
Hospitality options at the "Emirates Lounge" lounge for a premier experience
EMIRATES AMERICA'S CUP WORLD SERIES PORTSMOUTH 2020 TICKETS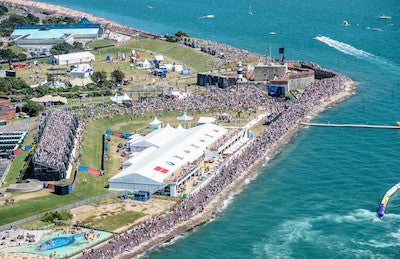 GENERAL ACCESS RACE
VILLAGE FAN ZONE
The Event Race Village is "The Place" for fans and spectators to have the best views and the best day out to enjoy the on-water action and the onshore experience. Doors open from 10:30 until 18:00 and each day with have an action packed programme.
Click here for full details
BUY TICKETS
BUY WEEKEND PASS
BUY FOUR DAY PASS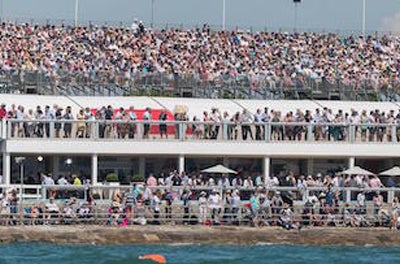 PREMIER GRANDSTAND
EXPERIENCE
The Premier Grandstand ticket provides you with access to the Race Village Fan Zone and guarantees you your own dedicated seat for the day. The Grandstand has elevated perfect views of the race area out on the Solent with jumbo screens on each side and crystal-clear expert commentary.
Click here for full details
BUY TICKETS
BUY WEEKEND PASS
BUY FOUR DAY PASS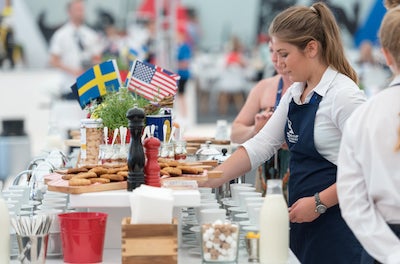 EMIRATES
LOUNGE
Upgrade your event experience and treat you and your guests/friends to the Emirates Lounge package which includes Race Village FanZone access via FastTrack entry lanes, a private lounge area with complementary food and drinks vouchers, a dedicated expert and professional MC team, a reserved Grandstand seat during racing and lots more!
Click here for full details
BUY TICKETS
BUY WEEKEND PASS
BUY FOUR DAY PASS
Top