ABBA Voyage
ABBA Voyage is the long-awaited concert from one of the biggest pop acts of all time. ABBA have created the kind of concert they always wanted, performing for their fans at their very best: as digital versions of themselves backed by today's finest musicians in a custom-built arena at Queen Elizabeth Olympic Park, London.
New dates have just been added, tickets now available for October-December 2022.
ABBA Voyage Tickets
The ABBA Arena is built around ABBA's timeless music and never-before-seen concert, so you can have the time of your life in General Admission or have the option of a seat in the auditorium if you prefer. You can even party in style in your own Dance Booth.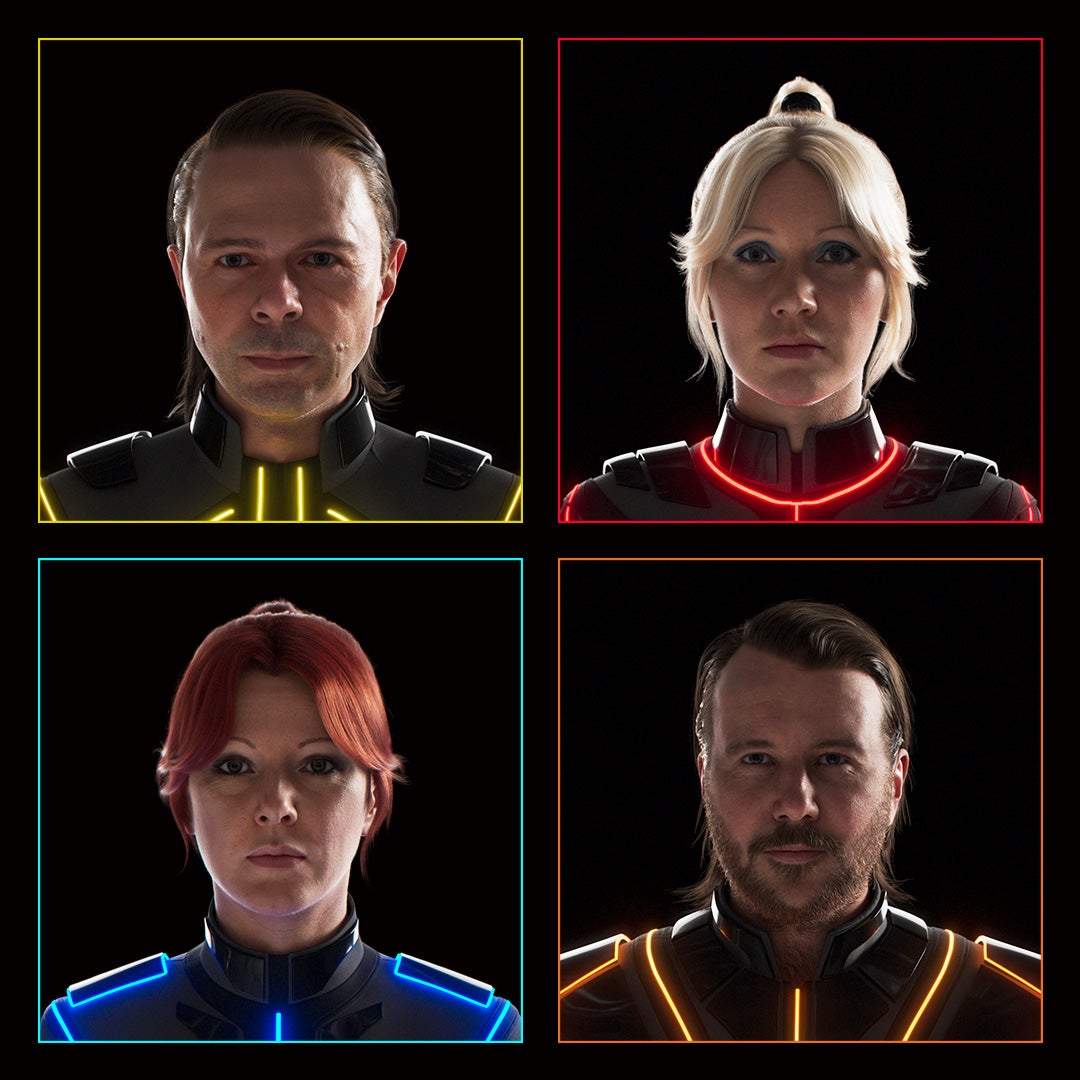 About ABBA Voyage
Experience ABBA on stage in a concert like no other.
Blurring the lines between the physical and digital, see the magic of ABBA brought to life using the latest in motion capture technology.
It's the greatest ABBA performance the world has never seen. Until now.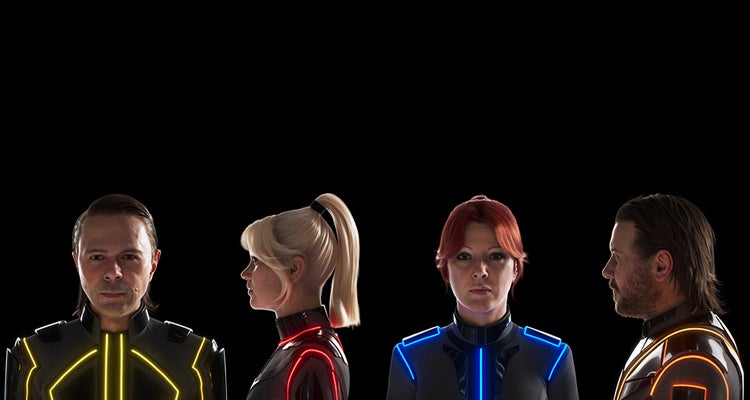 Ticket Types
DANCE FLOOR
Get closer to the action with our Dance Floor tickets. These tickets are for standing (or dancing) only, so you'll be closer to the stage than anyone else and free to dance anywhere within the area.
Find Tickets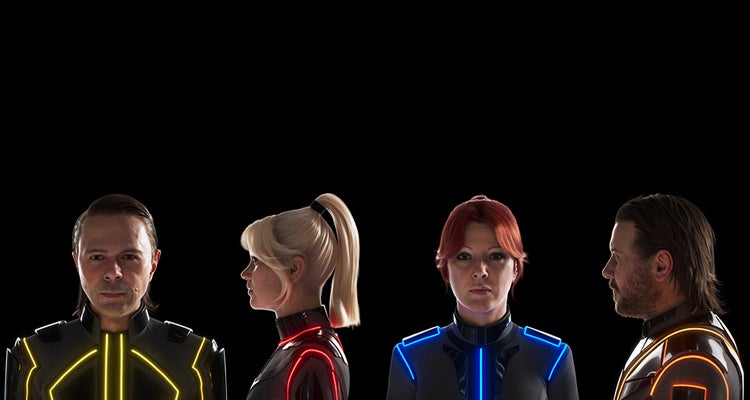 Ticket Types
AUDITORIUM SEATING
Choose from a wide variety of seats at a range of different prices depending on where you'd like to sit. Pricing is based on the location of the seats, but every seat is a good one.
Find Tickets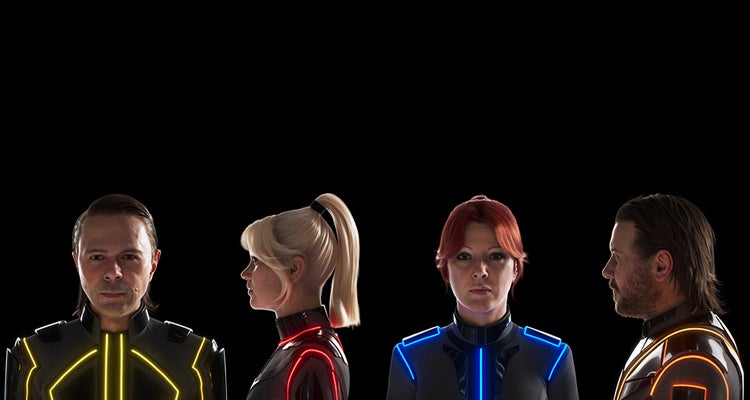 Ticket Types
DANCE BOOTHS
We have eight Dance Booths in total, four for up to 8 people and four for up to 10 people. Each booth named after people from the ABBA universe. These are flexible spaces, so you can book individual seats in a booth, or book one or more whole booths for your party. Each booth has seating for all, plus your very own dance floor.
Find Tickets
Gift Cards
Give the gift of ABBA Voyage - Gift Cards are now available
The perfect gift for any occasion, the recipient of an ABBA Voyage e-Gift Card will have the chance to experience the revolutionary concert at a date and time of their choosing. Both physical and e-Gift Cards are available and can be loaded with up to £250. Physcial gift cards avaiable in the UK only. *T&Cs apply.
e-Gift Card
Physical Gift Card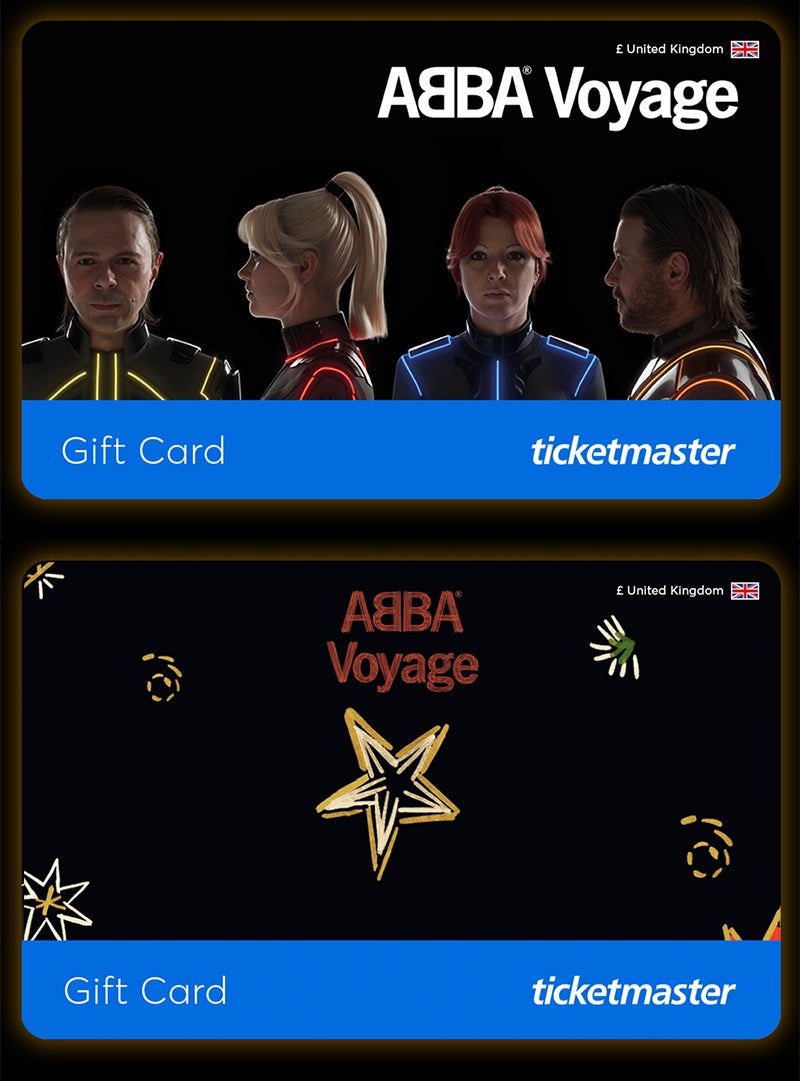 Abba Voyage Photo Gallery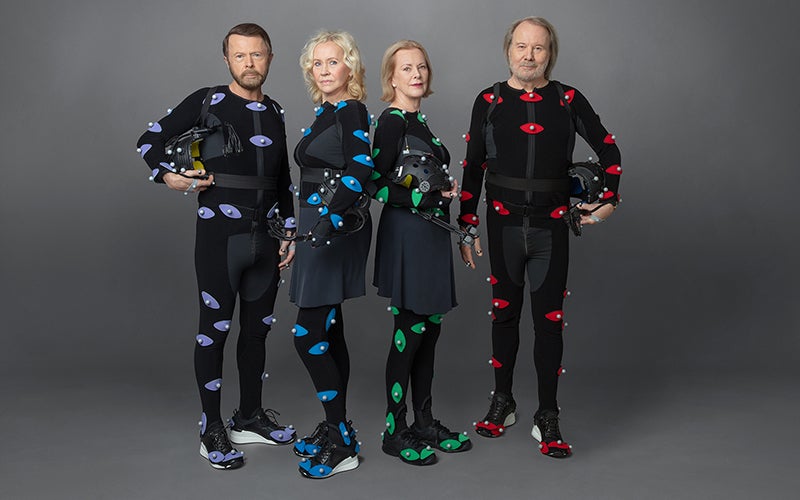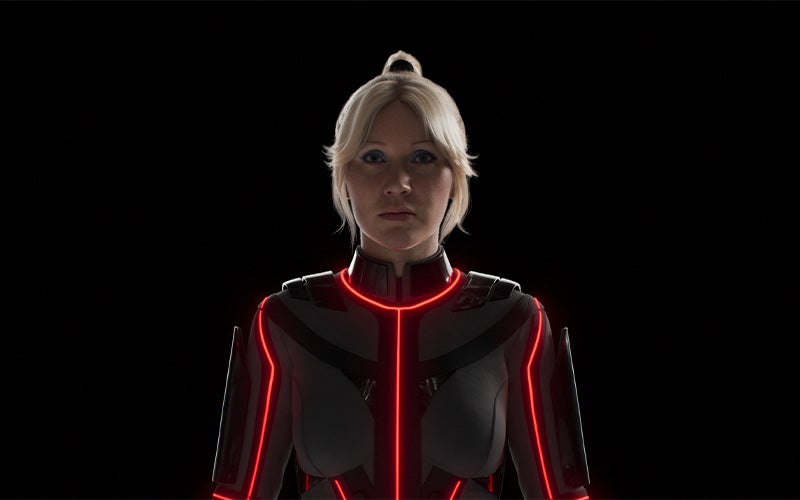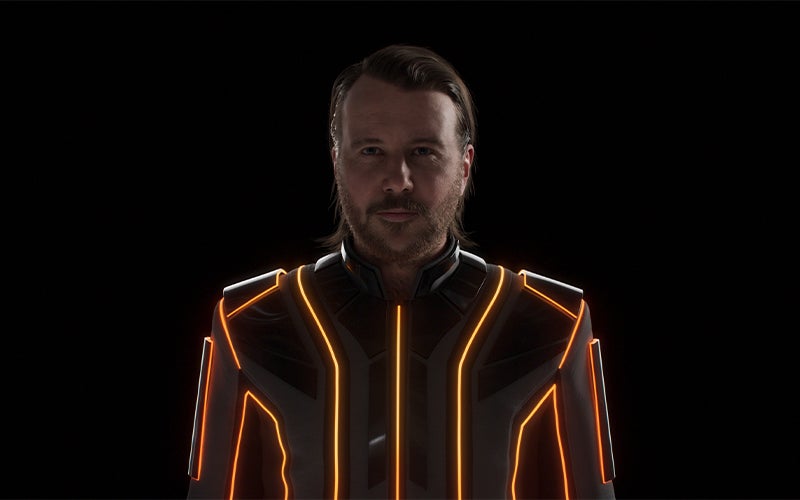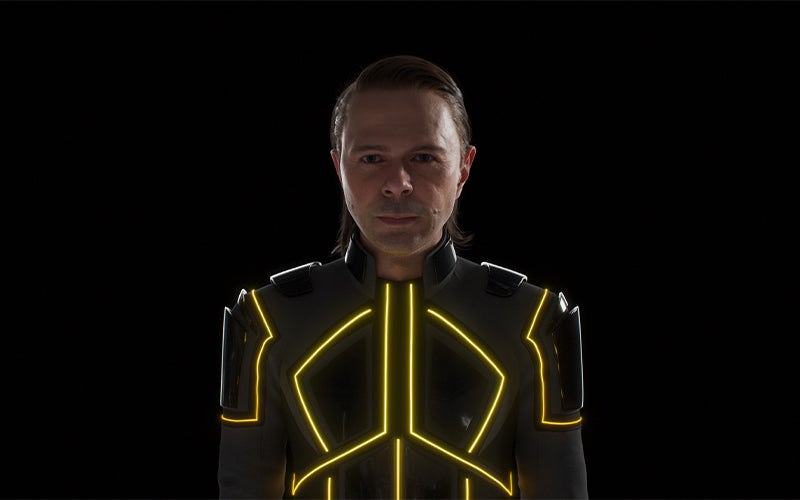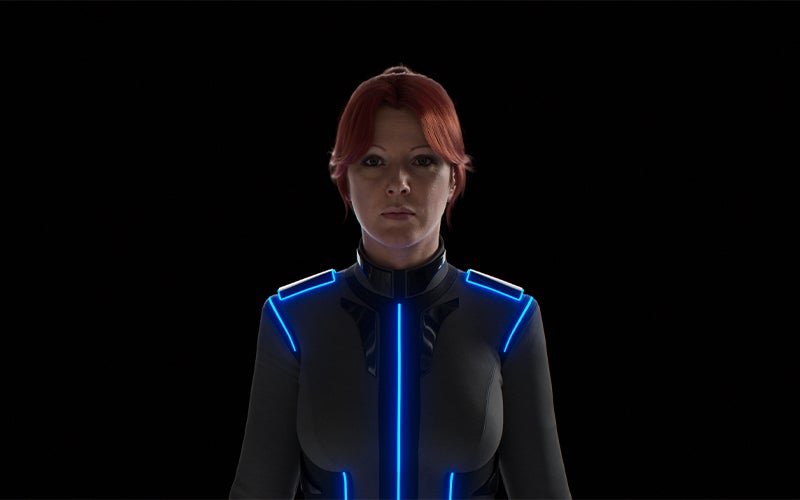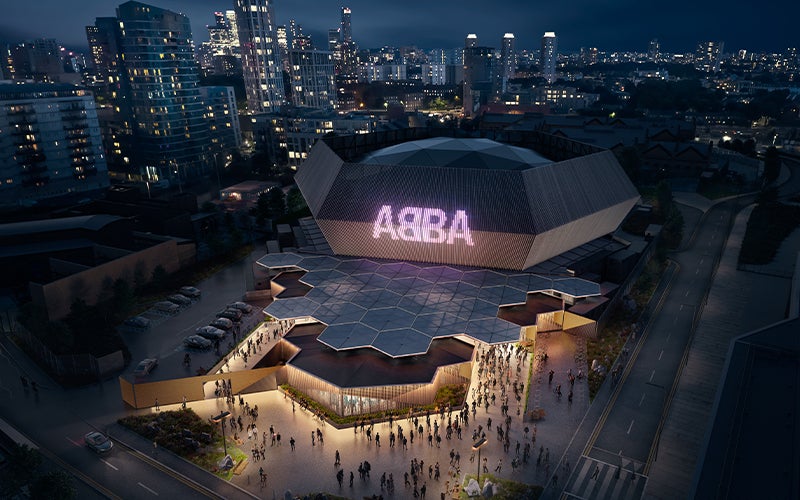 ACCESSIBILITY
Accessible ticket
Accessible tickets are categorised for wheelchair users or ambulant disabled visitors (visitors with any other disability that would make them unable to use standard arena standing or seating positions).
Accessible Companion seat
Accessible companion tickets are for essential companions of disabled patrons whom accompany them to assist. The position next to the accessible ticket purchased should be chosen when booking (where this is an option).
---
Contact Information
---
Visit Ticketmaster Access for general accessibility queries.
FAQs
GENERAL TICKETS QUESTIONS
Where can I find my tickets?
For ABBA Voyage, we're offering an e-ticketing system. This means you'll only be able to access your tickets through your Ticketmaster account, or the app, using a smartphone – they won't be emailed to you or available for print.
If you can't see them straightaway, don't worry this is just one of the security features. They should appear in your account around 5 days before the concert.
For more questions about your tickets, please get in touch with Ticketmaster.
Can I have an exchange or refund?
Unfortunately, Ticketmaster don't offer exchanges or refunds, but they can help you sell your ticket to another fan. Head here for more information.
I've bought the tickets as a gift – how do I give them to someone else?
Yes, you can transfer your tickets to someone as a gift. Log in to your Ticketmaster account and click the button to transfer tickets and follow the simple steps onscreen to transfer to your family or friends. You can transfer as many tickets as you like. The person you are transferring to will need a Ticketmaster account. Don't worry if they don't have one, as they'll be able to create an account when accepting the tickets.
If you have any problems, please get in touch with Ticketmaster here.
What can I use to pay for my tickets?
Ticketmaster accept all major debit, credit cards, and PayPal
Can I pay for my tickets in instalments?
Yes - for this concert you can pay in instalments using Klarna or PayPal.
Can I only buy tickets from official ticketing partners?
The simple answer is yes. We reserve the right to refuse entry to guests with tickets purchased from re-sale websites. Tickets purchased via our official partner and platform (Ticketmaster) must not be sold or advertised for sale anywhere else. Any ticket advertised for sale in this way will be automatically void.
Do you offer any group discounts?
Not currently. However, if you plan on coming as a group, we recommend booking one of the Dance Booths - they come with their own dance floor!
ACCESSIBLE SEATING
The ABBA Arena is being built uniquely and specificially for ABBA Voyage so more access information will become available shortly - please make sure you check back for regular updates. If you have any further questions or any access requirements, please don't hesitate to get in touch with us at access@abbavoyage.com
Is the Arena suitable for those with access requirements, including wheelchair users and people whose mobility is limited?
The ABBA Arena has plenty of wheelchair spaces and suitable seats for a wheelchair user to transfer into. Each includes a companion seat that's free of charge. Like all our tickets, these wheelchair and ambulant positions are available to book online, but if you have any specific access needs or requirements that you'd like to discuss, please get in touch with us at access@abbavoyage.com
The closest station to the ABBA Arena is Pudding Mill Lane, which has step-free access. The Arena is right next to the station, with step-free access across to the entrance
There are 10 parking spaces available for blue badge holders, get in touch with us at access@abbavoyage.com to book
Is the Arena suitable for people with visual and/or audio impairment?
The ABBA Arena has seating suitable for guests with visual impairment, and guide dogs are welcome. Like all our seats, these are available to book online at any time.
The ABBA Arena is fitted with a closed loop hearing system
GENERAL CONCERT INFORMATION
What's the concert running time?
The run time is 100 minutes without an interval - so you can enjoy as much singing and dancing as possible.
Will ABBA be at the concert?
The concert has been carefully planned by all 4 members of ABBA. Although not physically in the Arena, they have created the kind of concert they always wanted – blurring the lines between the real and the digital to give you the best version of themselves. Find out more here.
What time does the Arena open?
Usually, two hours before the concert starts - 6pm for evenings and 1pm matinees. However, please double-check times before you travel.
Is there any age restrictions?
Although anyone can enjoy the music of ABBA, we recommend this event is suitable to those 6 years old and up. Unfortunately, children under 3 will not be allowed into the venue, those 16 or under must be accompanied by an adult and may not sit in the arena on their own. The General Admission area is not recommended for anyone younger than 16.
Can I take photos or film the performance?
Yes, for personal use only. However, please be mindful of the people around you - we want everyone to be able to enjoy themselves.
Does the concert use flashing lights and images?
The concert involves the use of extensive flashing lights, kinetic lighting, lasers and strobing light effects. If you have any concerns or questions, please contact access@abbavoyage.com
GENERAL ARENA INFORMATION
Where is the ABBA Arena?
You can find the ABBA Arena in London at Queen Elizabeth Olympic Park. The closest station is Pudding Mill Lane on the DLR (Docklands Light Railway)
Can I get to the Arena on foot?
The easiest way to get to us is via the underground as we are opposite Pudding Mill Lane station. However, you can also alight at Stratford station and enjoy the walk through the Olympic Park.
Can I leave my bike at the Arena?
Yes, there are 100 short stay cycle stands close by.
Is there any car parking?
The only Arena parking available is 10 blue badge spaces that need to be booked in advance. We strongly encourage travel via public transport or bicycle as parking options at Stratford and Westfield are available but are not controlled by us.
Can I get a taxi to the Arena?
Taxis will be able to pick up and drop off on Pudding Mill Lane.
Is there Coach parking at the Arena?
There are no parking spaces available for coaches to wait, but coaches can drop off and pick up on Pudding Mill Lane.
What will there be to eat and drink?
There will be plenty of options available both before, during and after the concert. More information will be available closer to the event, so please check back and keep an eye out for emails. If you want to buy any alcohol, we have a Challenge 25 policy. This means you may be asked for proof of age and will need to show one of the following:
Proof of age cards bearing the "Pass" hologram symbol
UK Photo Driving licence
Passport
Please note only food and drinks bought at the arena can be consumed on site.
Is there a cloakroom?
We do have a cloakroom with limited space, so please only bring the essentials. Any bags larger than a standard handbag or small rucksack must be left in the cloakroom. Like most venues in London, we have bag searches in place for your safety - this means any bag you bring is subject to search by our trained staff.
Can I buy merchandise at the arena?
Yes, and you can also save time by purchasing them before you get to the venue via www.abbavoyage.com.
Will the Arena have WIFI?
Yes and you'll be able to connect to the network when you are in the Arena, there will be information on how to do this at the venue.
Will you give tours of the Arena and backstage?
Unfortunately tours of the Arena and backstage are currently not available.
I have another question which isn't answered on here, what should I do?
Please get in touch with us at hello@abbavoyage.com