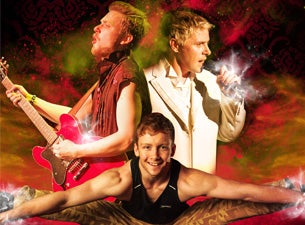 More Music
Three Beautiful Things Tickets
Three Beautiful Things Tickets and Concert Dates
Biography
The voice, the music, the dance - an exquisite blend creates one stunning show.

This production show is a fusion of multiple genres and styles, including Rock'n'roll, jazz, classical, musical theatre, swing and more. The show has been designed and created so that it will appeal to an audience of any age and that the entire 2 hours and 20 minutes of performance will be amazing to see and hear, no matter your preferred taste in music.

Performed by an amazing cast of vocalists, musicians, dancers and acrobats; whom excel in what they do and strive to make sure that the audience have a fantastic and thoroughly enjoyable evening.