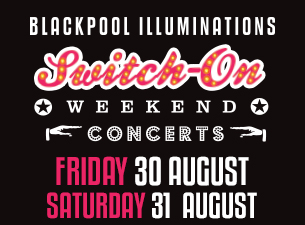 More Family & Attractions
Switch On Tickets
Switch On Tickets and Event Dates
Show Details
Iconic British chart toppers Madness will complete the line-up for Blackpool's first ever Illuminations Switch-On Weekend.

The legendary band from Camden Town will headline at The Tower Festival Headland on Saturday August 31 for the second full concert celebrating the official Lights Switch-On.

The Illuminations are considered to be one of the greatest lights show on earth, and you don't want to miss the moment the lights are switched on.