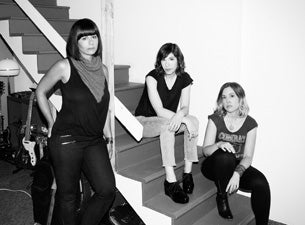 Alternative and Indie
Sleater-Kinney Tickets
Sleater-Kinney Tickets and Concert Dates
Biography
Sleater Kinney grew out of the riot grrrl female rock movement of the early 1990s, releasing their self titled debut album in 1995.

1996 follow up Call The Doctor was hailed for its incisive lyrics and striking intensity. This was followed by the acclaimed albiums Dig Me Out, The Hot Rock, 2000s All Hands on the Bad One and 2002's One Beat.

The band's most recent album The Woods, dealing with the current political climate amongst other topics, came out in 2005.