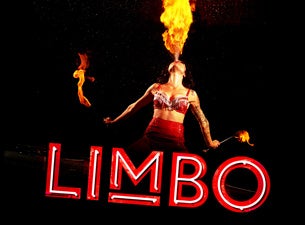 Miscellaneous
Limbo Tickets
Limbo Tickets and Event Dates
Information
The show so hot, Madonna's seen in twice.
Back by popular demand for its second sizzling season, LIMBO fires up the Southbank once more with circus as you've never seen it: wild, wicked and out of this world.
Hot on the heels of an international tour, the stunning original cast returns to whisk audiences into a sinister netherworld of jaw-dropping contortion, gut-churning aerial acrobatics, nail-biting stunts and staggering illusions. Directed by Scott Maidment, and set to Sxip Shirey's thrilling live score of brass, electronics, hip-hop and club beats, take your seats ringside for the hottest party ever between heaven and hell.