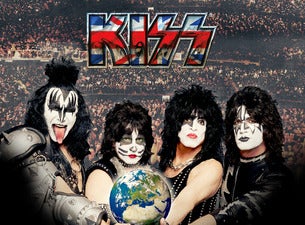 KISS Tickets and Concert Dates
Biography
KISS will always be known as the band without a face – who, until 1983, were reportedly never photographed without their distinctive makeup.
The group was founded by Gene Simmons and Paul Stanley in 1970. They found drummer Peter Criss through his ad in Rolling Stone; and, after rehearsing as a trio, discovered Ace Frehley thorugh an ad in the Village Voice.
Their visual image was in place from the start and after a few New York shows, KISS met independent TV director Bill Aucoin, who helped the group get a deal with Casablanca Records.
Last updated: December, 2016.