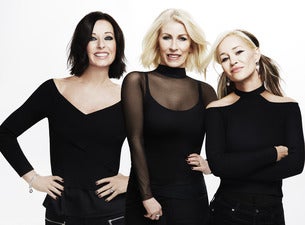 Rock/Pop
Bananarama Tickets
Bananarama Tickets and Concert Dates
Biography
Bananarama had a string of hits in the 1980s, including Venus, Cruel Summer, Love in the First Degree and Robert De Nero's Waiting.
They've now announced that they are set to reunite for their first UK tour in 29 years.
The trio, comprised of Keren Woodward, Sara Dallin and Siobhan Fahey, sold 40 million records at the height of their fame, before Fahey acrimoniously left the group in 1988 to form Shakespeare's Sister.
This year will see them join forces once more and embark on an extensive UK tour.
Last updated: April, 2017