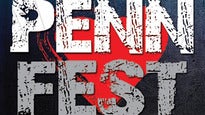 Big Park,

Buckinghamshire

,
Fri 21 Jul 2017 - Sat 22 Jul 2017
Please Note: Child aged 1-2 yrs free entry without a ticket. Ticket holders under the age of 16 must be accompanied by an adult.
*All prices exclude a per transaction
delivery fee, which will be added to the total amount due.